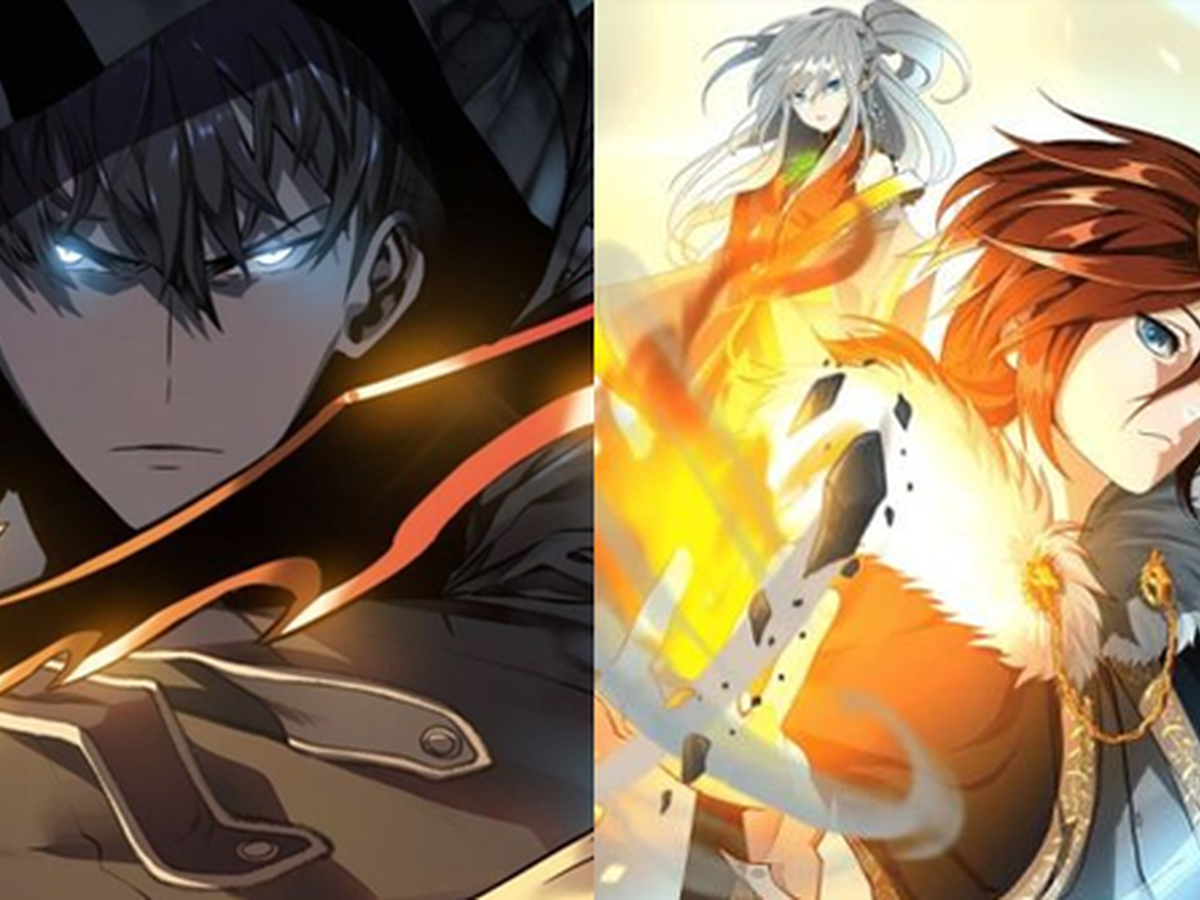 You love reading Japanese manga but now you are bored and need something new to entertain? So let's try to change the wind from manga to manhwa (Korean comics) and see how it goes!
Here are the 10 best manhwa suggestions in many genres for you to freely explore!
1. Solo Leveling
The first proposal was a manhwa titled Solo Leveling by Chugong, illustrated by Jang Sung Rak. This action and fantasy manhwa has "from zero to hero" content.
Solo Leveling is about life when humans are given the power to fight hordes of attacking monsters, after a mysterious portal appears and connects the human world to a dungeon.
This manhwa focuses on the main character who is a weak man who has to fight to defeat monsters, to have money to treat his mother and send him to school.
2. Lookism
Next is Park Tae-joon's manhwa called Lookism. Lookism tells the story of Park Hyung-seok, a student who is often bullied because of his allegedly unattractive physique. He even had to transfer to a school far away from his original school to avoid these bullies.
But a miracle happened, Hyung-seok woke up in an ideal new body. Hyung-seok's new life with two bodies begins.
3. The God of High School
The God of High School is a manhwa by Yongje Park, set in relation to the human realm, the god realm, and the demon realm. The gods lend their powers to humans to protect themselves from evil demons. This power is called "Chaeryeok".
The series focuses on the character Jin Mo-ri, a young martial artist who is invited to participate in a martial arts tournament called The God of High School. Jin Mo-ri then befriends other warriors Han Dae-wi and Yu Mi-ra. During the tournament, they will experience many unusual things.
4. True Beauty/ The Secret of Angel
The next recommendation comes from the romance genre, namely the manhwa titled True Beauty by Yaongyi. The story is about a woman named Ju-kyung whose face is judged unattractive.
Because of this, Ju-kyung is often the object of ridicule by her friends at school and even her family. Stemming from this, Ju-kyung is determined to change her appearance by learning makeup. Later, Ju-kyung will meet two handsome men trying to win her heart.
5. Noblesse
The manga titled Noblesse by Jeho Son, and illustrated by Kwangsu Lee, is about a very powerful nobleman, Cadis Extrama Di Raizel, aka Rai, who wakes up from a long sleep of 820 years.
Aided by his loyal servant, namely Frankenstein, Rai is enrolled as a student at a school. Later, Rai befriends Shinwoo, Ikhan, Yuna, and the others. Then all will have to face together a mysterious organization called the Unions.
6. The Beginning After the End
The next recommendation comes from the manhwa isekai genre, namely The Beginning After the End by TurtleMe and FuyuKi23. This manhwa is about King Gray, a man who has both money and power, but feels unhappy and lonely all the time.
Then King Gray has the chance to be reborn and improve his life in a magical world full of monsters.
7. All of Us are Dead
All of Us are Dead is a manhwa written and illustrated by Joo Dong-geun. The story is about a group of students from Hyosan High School who must survive and escape from a school that has been surrounded by zombies. The zombie virus originated from a female student who was bitten by a mouse while working as a teacher's experiment and has spread throughout the school.
8. Girl's World
Girl's World is a manhwa by Morangg recommended for those who enjoy light-hearted stories about teenage friendship and romance. Readers will follow the story of Oh Na-ri, a "duck" who befriends three "swans" Lim Yoo-na, Seo Mi-rae and Lim Sun-ji.
Na-ri has to face many conflicts in her life and her friends are always there to help her. As a result, Nari became a more confident person.
9. Sweet Home
Kim Carnby and Hwang Young-chan's comic series called Sweet Home, thought it was a romance genre, but it turned out to be horror.
Sweet Home focuses on the character Cha Hyun-soo, a loner who moves in alone in an apartment called Green Home after all family members die in an accident. But a mysterious event happened that caused humans to turn into monsters. Hyun-soo then teams up with several other apartment dwellers to survive the attack of the strange plague.
10. Nano List
Finally, Min Songa's manhwa is called Nano List. This is a comic series of the sci-fi genre, about a robot named Nano. Nano is a gift given to the boy as a guardian robot. She was a gift from the boy's late brother. So what dangers would threaten the boy so much that his brother had to send Nano to him?