Spider-Man, the legendary superhero has become an icon not only in the world of comics but also in the field of games.
It's no secret that Spider-Man appears in many different game versions, and choosing which Spider-Man game to experience can be confusing. Below, we will take a look at the list of the 10 best Spider-Man games you should not miss.
1. Spider-Man: The Movie (2002): Based on the movie of the same name, this game puts you in the role of Peter Parker, also known as Spider-Man, to take on the most evil villains like Doctor Octopus and the Green Goblin.
2. Spider-Man: Shattered Dimensions (2010): This game lets you take control of Spider-Man in four different worlds and work together to stop Mysterio from causing chaos.
3. Spider-Man (2000): A game based on the 2000 Spider-Man comic, you will play the superhero to fight a series of evil guys in New York City.
4. Spider-Man and Venom: Maximum Carnage (1994): Fighting in side view, this game allows you to choose between Spider-Man and Venom to deal with Carnage and his henchmen.
5. Spider-Man: Web of Shadows (2008): In this game, you will fight against an infestation of Symbiotes in New York City and have a choice between normal Spider-Man and Spider-Man with Symbiote costume.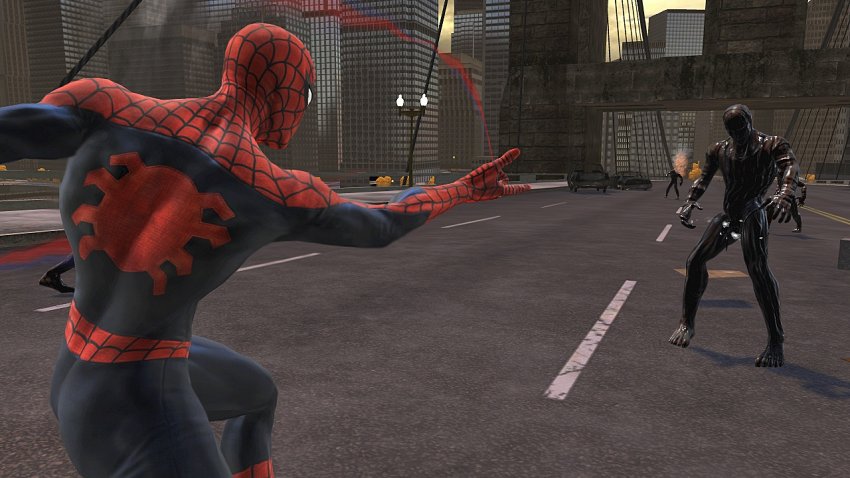 Continue reading part 2: 10 most worth playing Spider-Man themed games that you should not miss (P2)
These games not only let you experience the life and fight of the superhero Spider-Man but also provide an interesting storyline and memorable experience. Join Spider-Man on an adventure and explore his magical world of superpowers!