TW is showing serious investment in talented young players.
Team Whales is showing itself to be a very potential team after 2 seasons attending VCS. The whales promise to be even more explosive at VCS Summer 2023 with quality additions such as jungler BeanJ and especially AD carry Artemis.
Along with Nagiya, Glory and Bie, TW is being evaluated as a Super Team in the new season and has the ability to compete for the throne. TW has also received good news when Glory and SE's Dia1 will take on the role of mid lane in the Vietnam national team squad at the 2022 Asian Games.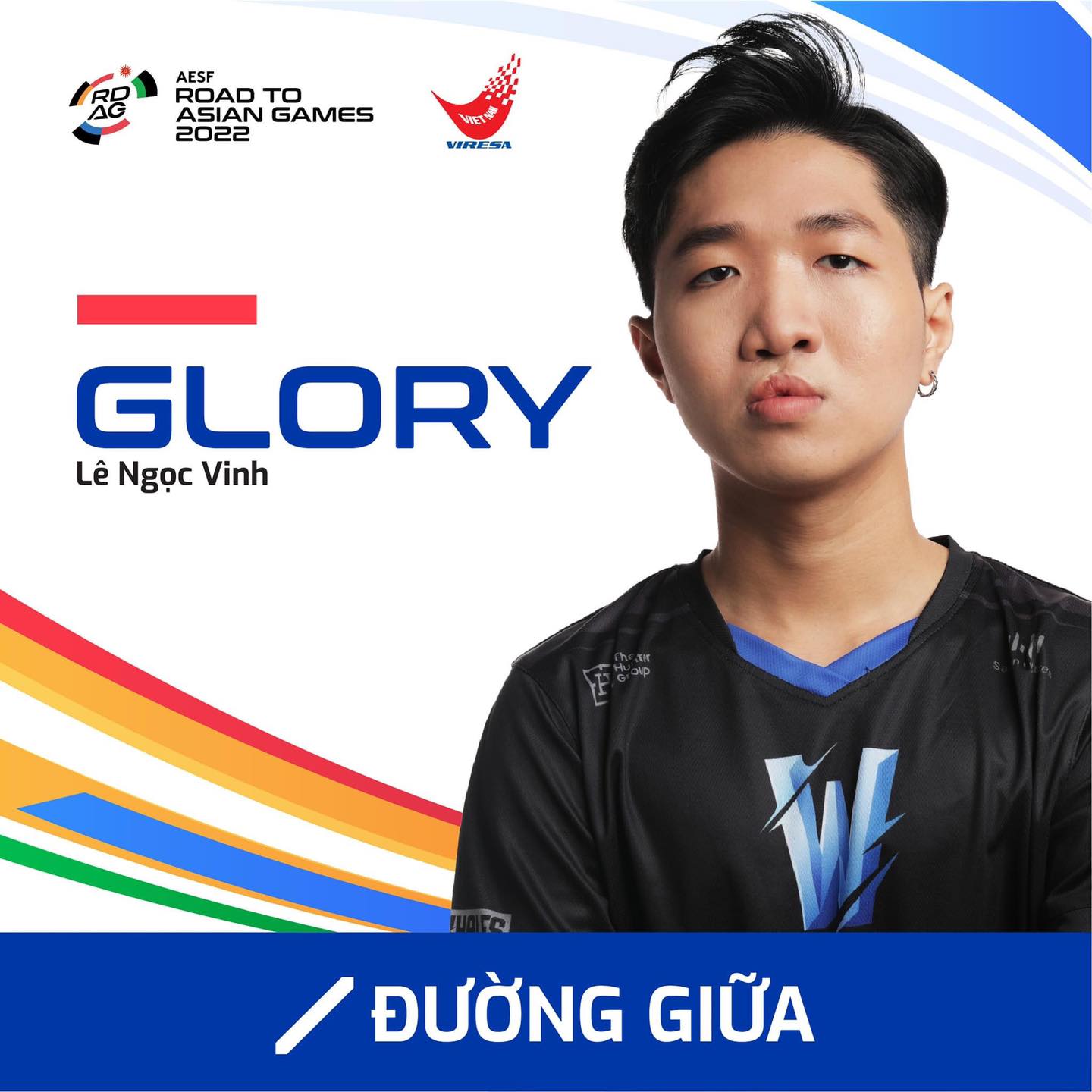 Glory was chosen as the mid laner of the Vietnamese national team to compete at the 2022 Asian Games
In addition to focusing on upgrading the squad to fight in VCS, TW is also showing interest in investing in talented young players to continue future generations of seniors. Recently, TW has officially announced the line-up of the "Baby Whales" team with many young talents.
"[CONFIRMED] LINEUP BABY WHALES OFFICIALLY Revealed
The official Baby Whales lineup has been revealed including:
– Top lane: Dao "LLT" Van Tuan (2004).
– Jungle: Vu "Anoker" Minh Hieu (2005).
– Jungle: Le "Hizto" Van Hoang Hai (2007).
Mid lane: Tran "Tire" Duy Duc (2006).
– Mid lane: Ho "Kiru" Huu Hai (2006).
– AD carry: Nguyen "Harky" Van Huu (2005).
– Support: Nguyen "Darkrai" Hoang Lam (2005).
We believe that with its youthful energy and desire to express itself in the arena of justice, Baby Whales will bring a new breath of fresh air to young League of Legends fans in Vietnam and be ready to continue. connecting generations of seniors in the near future.
Let's look forward to Baby Whales' performance at the upcoming semi-professional or youth tournaments!" – Fanpage Team Whales announced.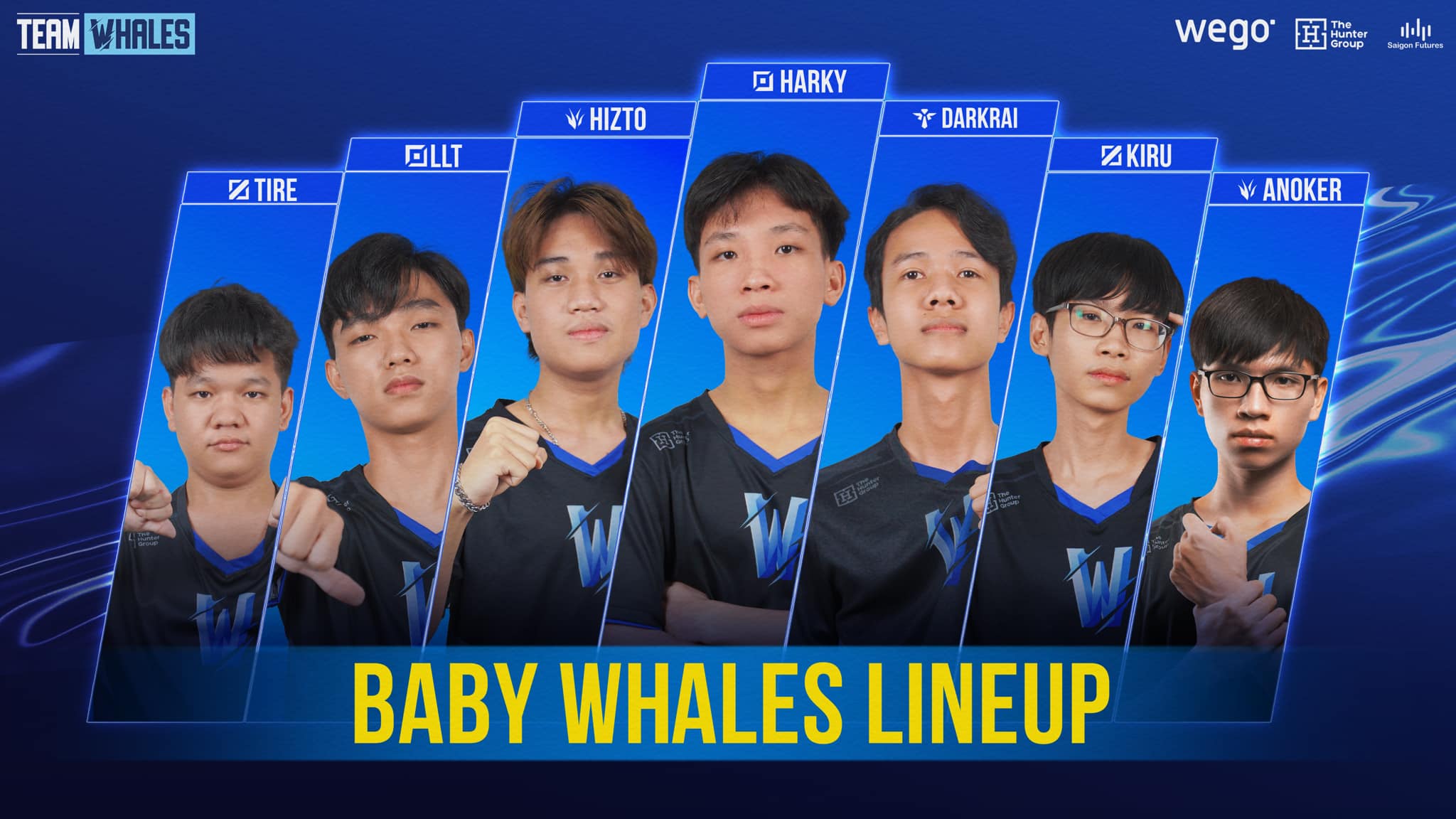 Line-up featuring many young talents of Baby Whales
These are all extremely young players, the youngest member is jungler Hizto who is 16 years old (born in 2007). Among the players above, there are 2 names that have played in VCS: top laner LLT (in AZE shirt) and AD carry Harky (debuted at VCS Breaking Dawn 2023).
Please continue to read Game8.vn to not miss the hot news of domestic and international League of Legends.