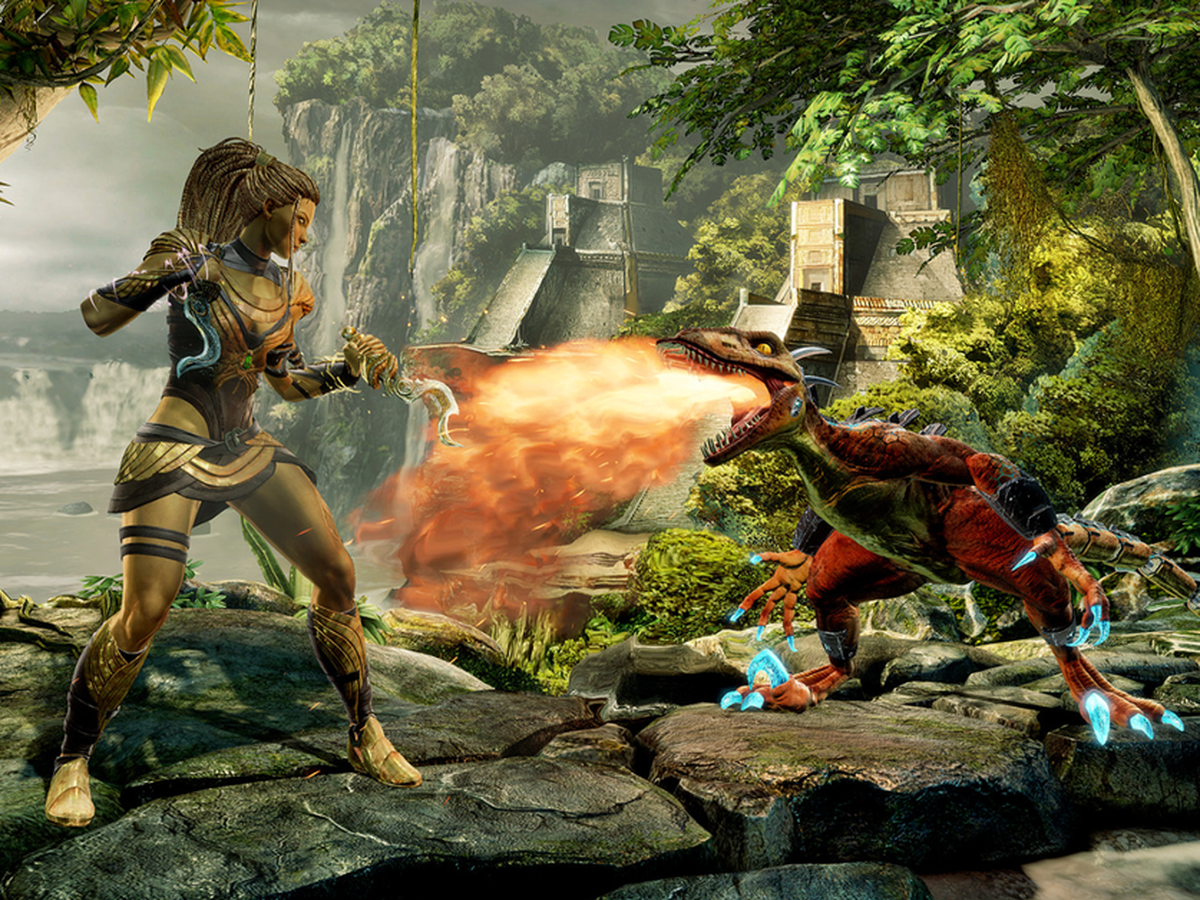 Basically, most fighting games work according to a single mechanism. Take two masters of their martial arts to a ring, and test their skills to see who is better. Simple, fast, unfussy, but this has been the decades-long formula of the fighting game series. However, it is quite strange that this genre, despite launching hundreds of different games, still has confusing paradoxes.
The game is not fair when only one side has a weapon
Most combat sports are subject to a set of rules in order to bring fairness in real life. It could be a weight class, or at least it's subject to weapons fair play.
But in games, this often seems to be overlooked. It will not be difficult for us to see the scene of the sharp-armed characters having to fight those armed with guns, full of lights.
Infinite combos, no end
Characters in many fighting games are often trained with many different attacks and combo attacks. Even with the combination of key combinations, gamers can create many beautiful combos with higher damage.
But absurd in that, sometimes these combos last up to dozens of times or sometimes, up to a hundred times like in the Killer Instinct game. Even more surprising is that the enemy when subjected to these combos will fall into a state of not being able to react, can only hold his head to bear the battle.
The art of juggling
The art of juggling has long been one of the popular strategies in fighting games. Basically, this is how the player can launch an opponent into the air, then repeatedly attack to keep the enemy suspended, unable to resist for as long as possible.
But this familiar battle formula almost completely negates Newton's theorems. First, it's very difficult to get an opponent to fly with just one hit, and it's almost impossible to keep it up.