The 3 Upgrade Cores below are brand new Cores that have just appeared in season 9 of Teamfight Tactics, check them out when they officially appear.
Final Reserves

The first time when you get down to 1 health or get killed, you will always survive. After that will get 80 experience and 25 gold.
This can be seen as another version of the Deathly Hallows, but instead of buffing the champion's stats directly on the table to "strike", it will give you up to 80 experience (equivalent from level 8 to straight 9, or 9 to 10), and the rest will be to use the other 25 gold to roll high-level champions to keep the table or find ways to upgrade 4-5 gold 3 stars for example.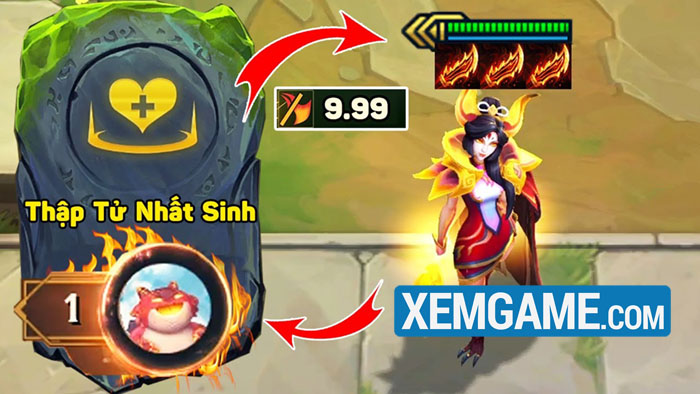 As a last stop before losing, Hold Place sounds good in theory. But actually, the pick rate of the Deadly Ones is pretty low right now (it doesn't matter when it's picked, not to mention if the opponent snowballs well, it won't be able to hold back), so Hold Your Place predictably it will be quite difficult for players to choose over other Cores with better effects.
However, this is still an interesting Core that thrill-addicted players who like to swing with their rank will want to try it once in season 9.
Frequent Flyer

After refreshing the shop 15 times, refreshes cost only 1 gold.
This can be seen as a super lifeline for players with a gold-plated system, hyper roll when with only 1 gold, you will easily get Yordle or Noxus-style formations, or even the Shadow Islands. extremely strong.
Of course, for the trade-off, you need to spend 30 gold and a good amount of time to reroll in the previous rounds, so this Core seems to be only suitable for slow but steady lobbies, when gamers have no intention of pushing blood. together.
Inconsistency

If your win/loss streak is less than 3, get 2 gold.
Surely many gamers have encountered the case of taking the Steadfast Style and then winning and losing in a row, but not being able to maintain the chain. It's no one's business, so Riot Games decided to create a Checkerboard Core to help you not lose too much in the case above.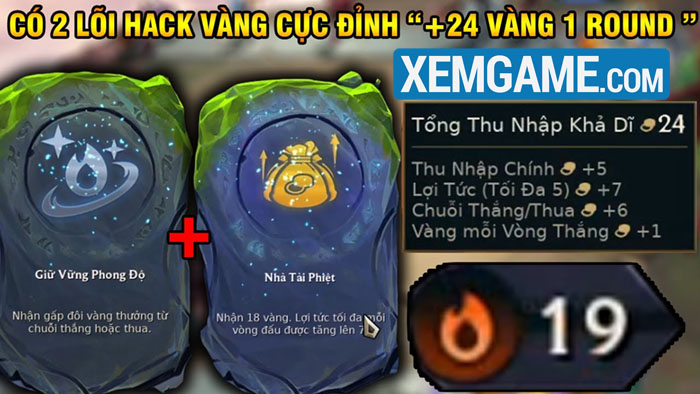 This is sure to become one of season 9's most loved Economic Cores when things are uncertain in the game, and it's all up to your luck to get the win/loss streak you want.