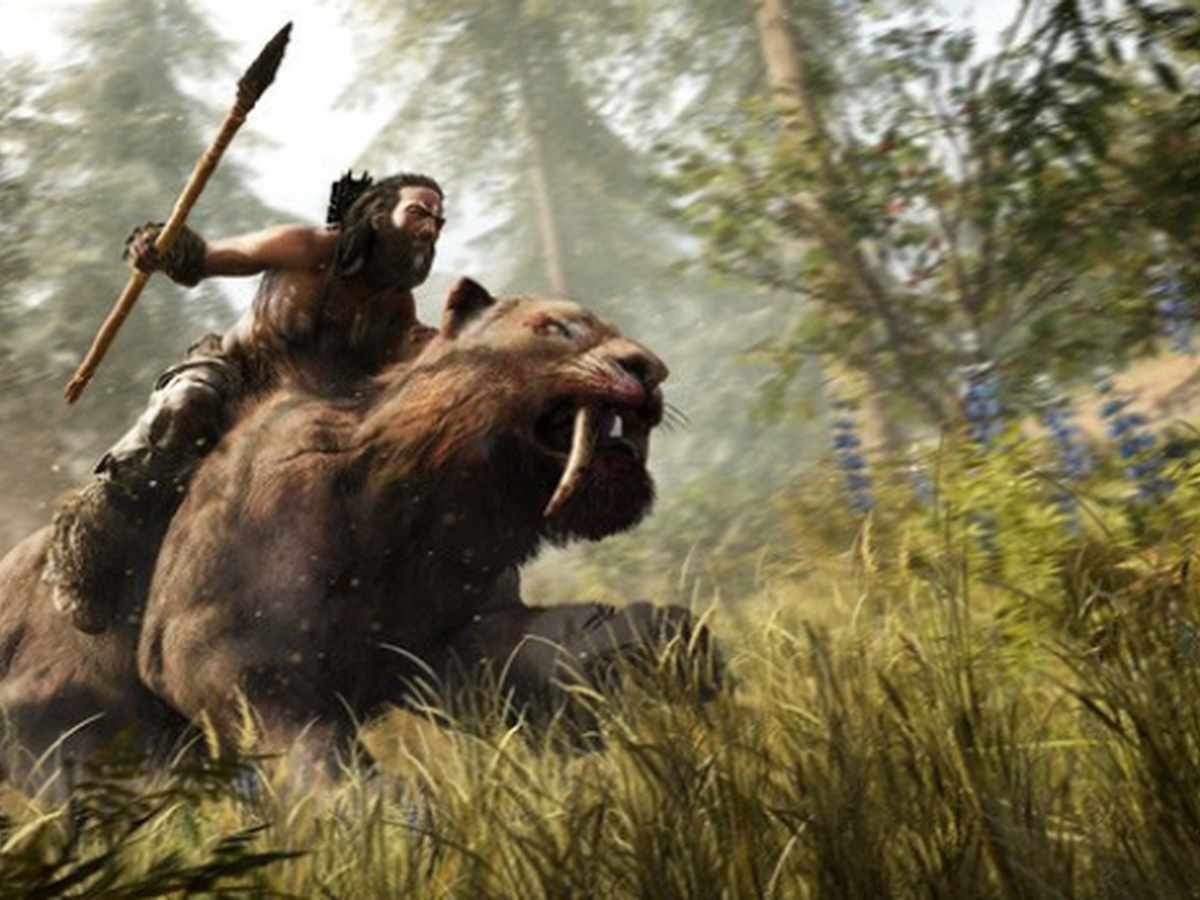 Far Cry Primal
In a fantasy open world filled with massive beasts, beautiful environments, and unforeseen dangers, Far Cry Primal will transport players back to the Stone Age and play as the lone survivor of the party. Hunt with many missions waiting.
In Far Cry Primal, the player takes on the role of Takkar – the only survivor after his hunting party is ambushed. Like any good hunter, Takkar has a full range of survival skills, including the ability to craft tools and weapons from the bones of beasts as well as earned materials.
These are not only important for his safety against predators (both humans and animals), but they are also essential in maintaining his tribe's safety. Takkar will need to protect his children carefully to ensure their survival and development.
ARK: Survival Evolved
ARK: Survival Evolved is a survival and adventure game developed by Studio Wildcard and released in 2017. In this game, players will be transported into an open world, surviving in an environment. wild, home to many dangerous and challenging creatures.
Players can tame, train and control most of the creatures in the game. This training is important to help the player acquire resources and fight in the game.
ARK has beautiful, detailed and realistic graphics, combined with vast wild landscapes, bringing players into a wild and mysterious world.
Ancestors: The Humankind Odyssey
Ancestors: The Humankind Odyssey is a survival adventure video game developed by Panache Digital Games and published by Private Division in 2019. In this game, players will be transported into a prehistoric world. and go on an adventure in finding new homes, growing tribes and evolving to become a modern human.
In the game, the player must search for food, water and shelter. They must also defend and fight dangerous creatures, find tools and materials to craft, and learn from the experience of their tribe members.