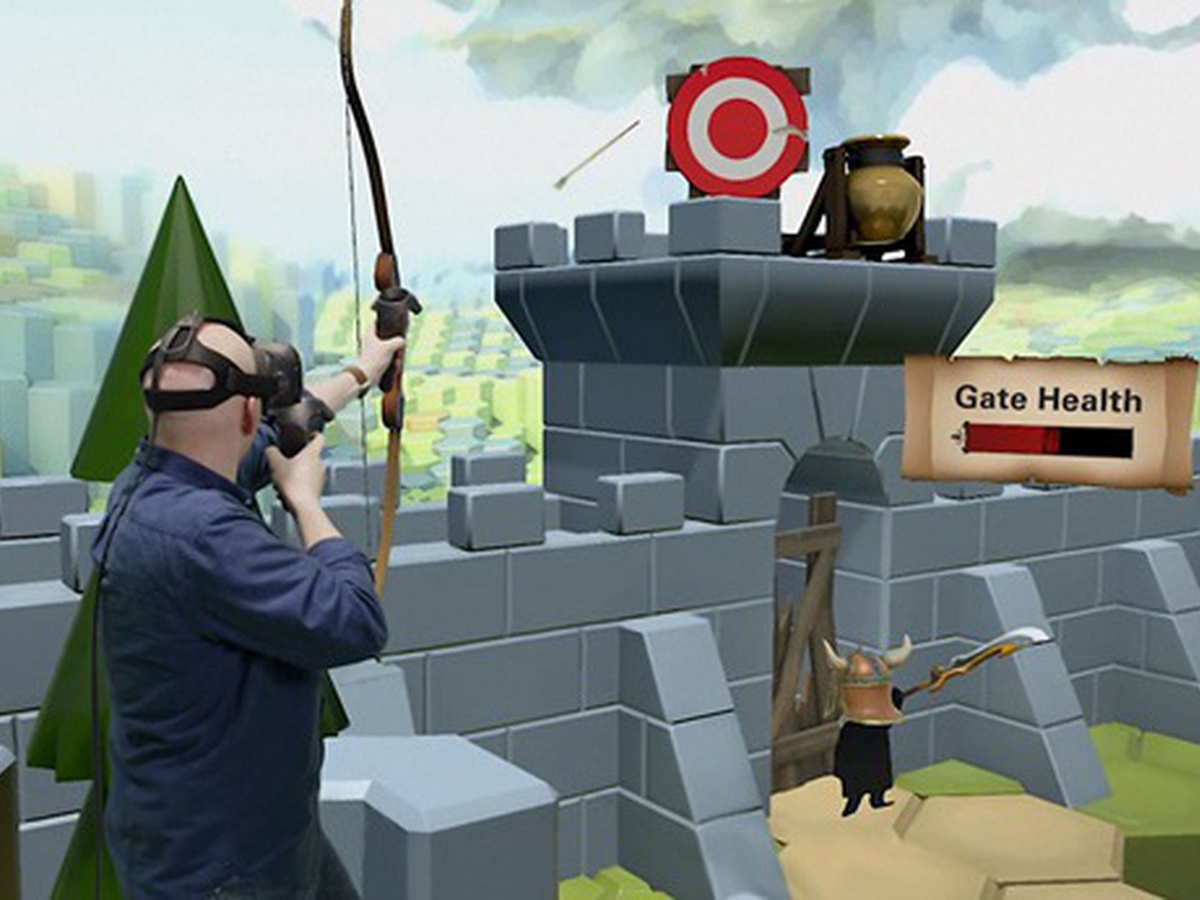 The Lab
The Lab is a feature-packed virtual reality game with exciting quests set in a sci-fi world; lets you enjoy multiple virtual reality experiences right in one app.
The game is set in the Portal universe and offers eight different game types involving short demo experiences that utilize different aspects of VR capabilities. Much of the movement in the game uses full 3D motion through the HTC Vive camera system and two handheld motion controllers (or the bundled Steam controller).
A motion controller is also required and handles objects in the game world: including archery games, robot repair games, along with mini-game roles such as spaceship control.
Fly Dangerous
Fly Dangerous immerses you in the experience of air racing in a variety of environments, with leaderboard integration, online multiplayer and VR support.
Have you ever wanted to control a super-fast plane, 100% controllable and free to fly in the sky? So let's Play Fly Dangerous to make this dream come true now.
Pavlov Shack
Oculus Quest 2 owners are in luck as they have access to one of the most comprehensive and lifelike shooting simulations of all.
Pavlov Shack has an incredible arsenal of weapons; from pistols like the Glock 18c, to rifles like the classic AK-47. Each weapon can be customized with various accessories.