In One Piece, the reputation of a Yonko often makes others afraid. Red-Haired Shanks is no exception. So far, Shanks has been able to intimidate various factions against him, including the Navy.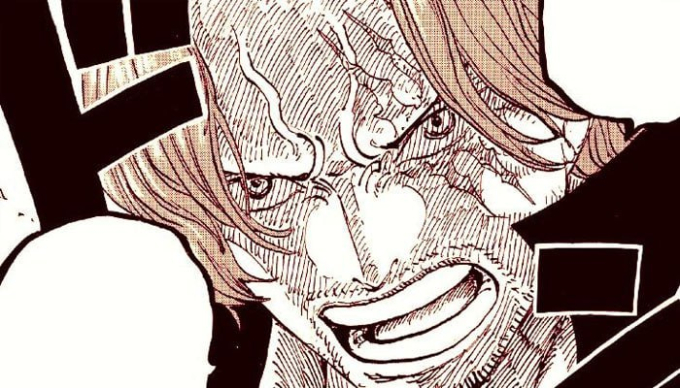 Here are three moments when the marines were threatened by Shanks:
1. Stop the incident at Marineford
In chapter 579, the situation in Marineford was very chaotic even though Portgas D. Ace and Whitebeard were sacrificed.
Blackbeard tested the power of the Gura Gura no Mi after capturing it, shaking Marineford and the surrounding ocean. Blackbeard wasn't even afraid of Sengoku and Garp, confidently asking: "Do you think you can stop me?". He even declared that the era of Whitebeard was over, and that Garp and Sengoku were obsolete at that time.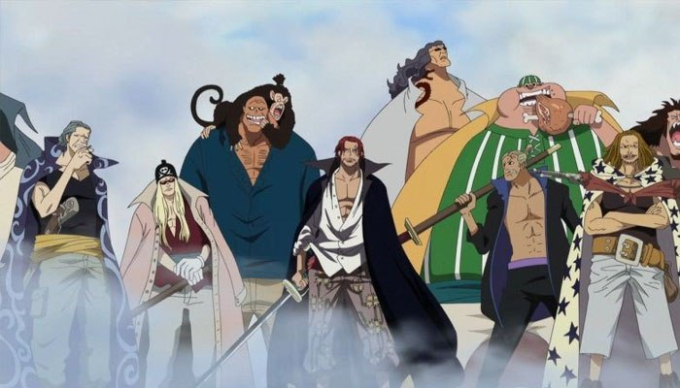 Shanks' group is in Marineford.
The Marines and Whitebeard's group are still fighting. Koby begged to stop the fight but was nearly killed by Sakazuki. Then Shanks arrived.
The navy continues to act in chapter 580. Kuzan tries to freeze the sea surface to stop Law's submarine, Kizaru moves again (after being held at gunpoint in chapter 579) then tries to shoot Law's submarine with Yasakani no Magatama technique.
But then the conflict ended thanks to Shanks' declaration. Blackbeard retreated, the navy and Whitebeard's crew stopped fighting, and even fierce men like Sakazuki did not continue to act.
Obviously, this is the time when headquarters and marines are threatened by Shanks.
2. Caused Admiral Ryokugyu to retreat in chapter 1055
Admiral Ryokugyu arrived in Wano, despite Admiral Sakazuki's order not to in chapter 1052.
When Ryokugyu fought Momonosuke, some members of the Nine Roses, and Yamato near Hoa Do, the admiral felt the threat of Shanks' Conqueror Haki in the area off the coast of Wano Country, so he called a truce and retreated.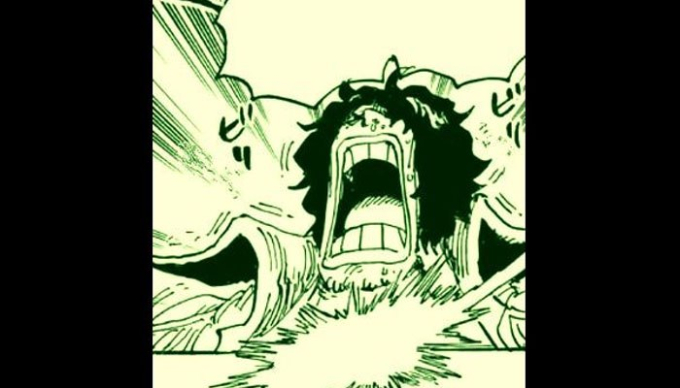 The scene where Aramaki recognizes the owner of the attack from Conqueror's Haki.
Even though Ryokugyu was an admiral-level warrior, Shanks' threats still forced him to retreat. This makes fans quite satisfied.
3. Force Kizaru, Fujitora and the Marines to Elegia to retreat
This is an incident in One Piece Film: Red and it is not considered canon. However, it's still interesting.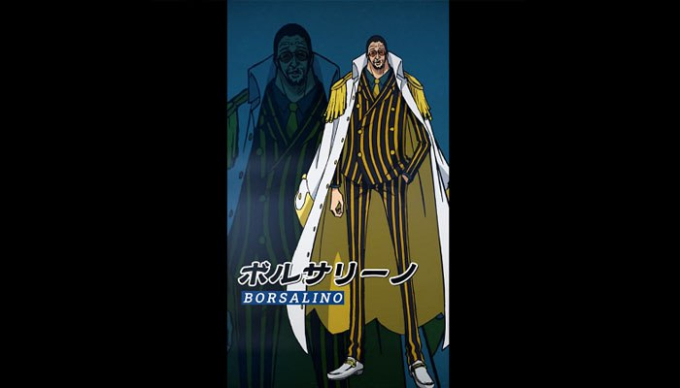 Borsalino in One Piece Film: Red.
There is a moment in the movie where Shanks uses his Conqueror's Haki on the Marines. In the end, Kizaru and Fujitora decided to retreat. If the navy confronted the Red Hair group, the civilians in Elegia at that time would also be victims.
What's interesting is that Kizaru sweated after Shanks released Conqueror's Haki. It shows that even a veteran admiral like Kizaru can be intimidated by Shanks.