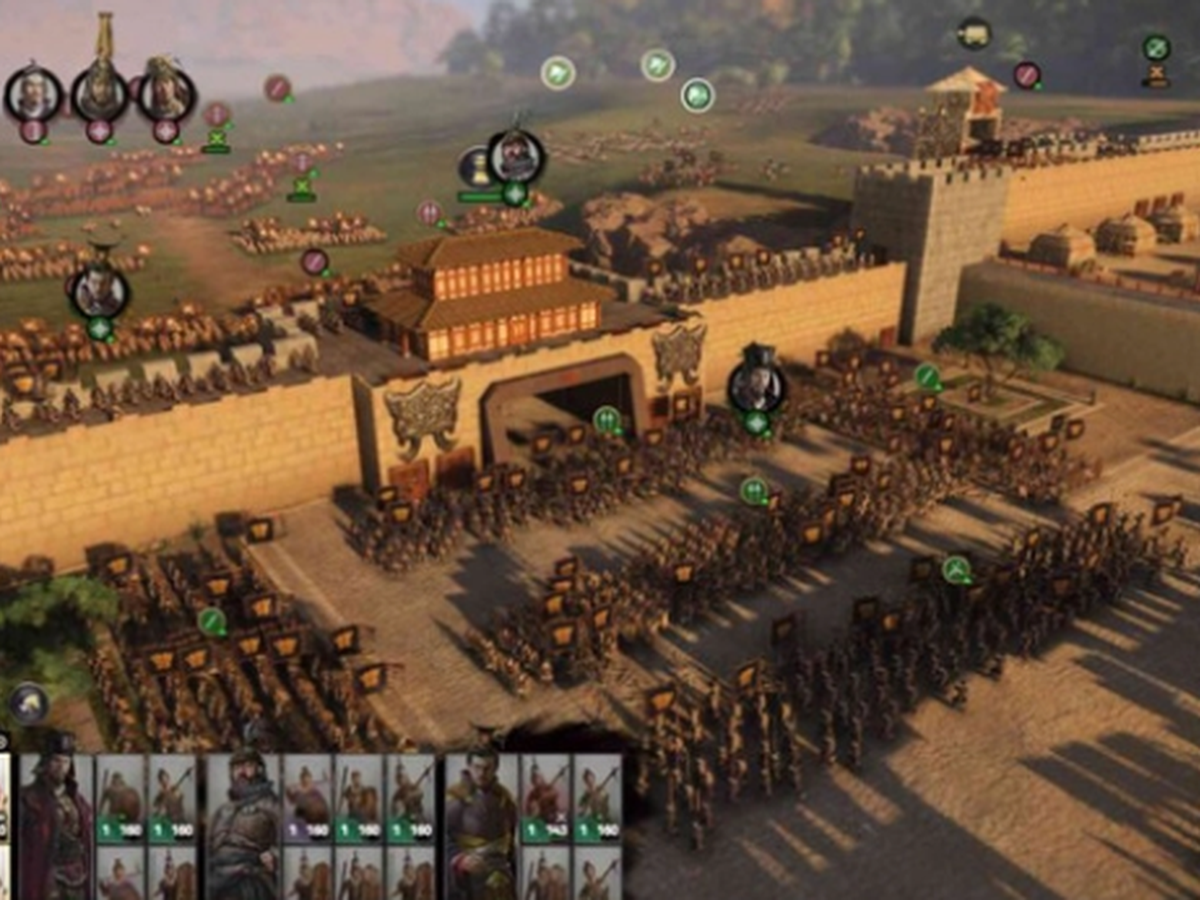 Total War: Three Kingdoms
Three Kingdoms is a game in the popular strategy game series Total War. Of course, with such a name, the content of the game will focus entirely on the Three Kingdoms period, a brutal war period in Chinese history.
The game is set in the decline of the Han Dynasty (China) when the court became more and more neglected and corrupt, causing the economy to collapse and riots occurred continuously. Starting from the event that 18 vassals (led by Vien Thieu) rebelled against the tyranny of Dong Zhuo, Total War: Three Kingdoms will take you back to one of the most brutal wars in history. China.
Middle Earth: Shadow of War
Middle Earth: Shadow of War is the sequel to the game Shadow of Mordor that was first released in 2014. With epic graphics, addictive gameplay and extremely engaging storyline, the game has been introduced to the world. Professional praise incessantly.
In the game, players will get lost in an extremely large but harsh world of the great writer JRR Tolkien, players will play the role of Talion and Celebrimbor – souls sharing Talion's body – during the construction process. , recruit, develop an army to fight against Sauron.
Hell Let Loose
If you are a fan of the shooting genre and love the epic battles of World War 2, Hell Let Loose will be a game you cannot ignore. With a great combination of FPS (first-person shooter) and RTS (real-time strategy), Hell Let Loose will give players a new breeze that is extremely different from previous products.
Hell Let Loose will support up to 100 players. In it, you can participate in many different branches such as infantry, tank, artillery, air force and logistics. According to Black Matter, the development team wants Hell Let Loose to be a perfect combination between Red Orchestra 2 and Company of Heroes.