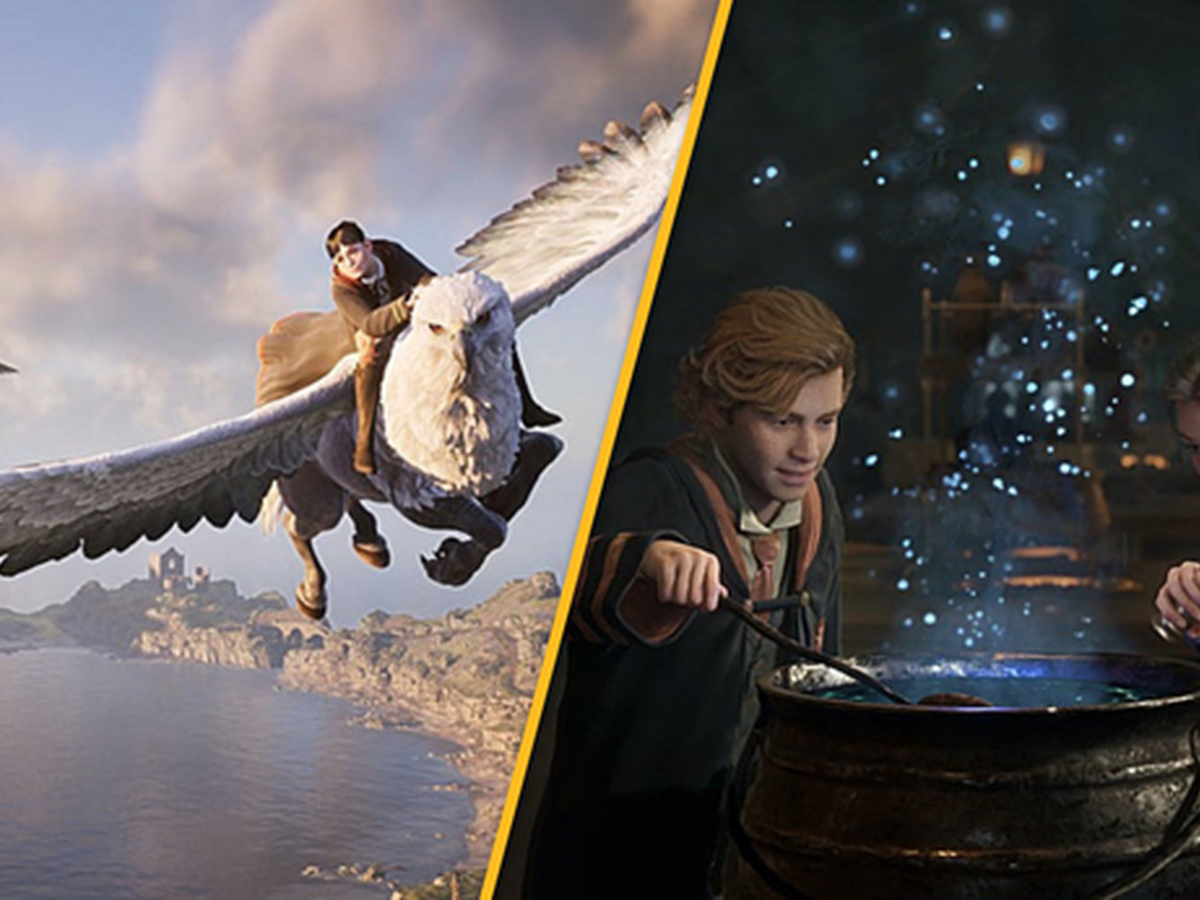 Hogwarts Legacy
Release: 10/2
Platforms: PS4, PS5, Xbox One, Xbox Series X|S, PC
Hogwarts Legacy is introduced as an open world game, set at the famous magic school in Harry Potter. Hogwarts Legacy takes place in the late 1800s, where your role will shape the wizarding world of Harry Potter. You can learn spells, tame magical beasts, and work shoulder to shoulder with iconic Harry Potter characters.
Become the witch you want. Learn spells, craft potions, grow plants and interact with magical beasts on your journey. Wait for reviews to choose a home, build relationships, and master the skills to become the witch or wizard you want to be.
Experience the wizarding world of Harry Potter in an uncharted age to learn a hidden truth from the past. Join the battles against elves, dark wizards… and finally face a dangerous villain who threatens the fate of the wizarding world.
Returnal
Release: 15/2
Platform: PC
Returnal is one of the best PlayStation 5 exclusives, developed directly by the Helsinki-based team of Housemarque in Finland. The quality of the game is clearly undisputed, from the graphics to the environmental details they are all very well represented.
Returnal – The game belongs to the Roguelike genre, one of the other branches of the role-playing genre. Roughly the game will have features that make your character, once failed, will lose all items, characters and change the structure of the screen, there are always challenging elements and do not let go. player even when running back to the save point.
It's rare for a game that can both express the spirit of the Roguelike genre well but also incorporate the plot as closely as Returnal. Although the plot motif is familiar, it is a rare game that dares to boldly integrate many attractive elements to make the story more attractive. After a period of release on PS5, Returnal will set foot on PC in 2023.
Like a Dragon: Ishin
Released: 2/21
Like a Dragon: Ishin is a remake of Yakuza: Like a Dragon (2020), a spin-off of the Like a Dragon series. Like a Dragon: Ishin remake is the first game that studio Ryu Ga Gotoku developed on the Unreal 4 platform, giving the game much better graphics than the original version released nearly a decade ago. .
In Like a Dragon: Ishin, gamers will be accompanied by familiar characters of the modern Yakuza world back to the Duy Tan (Ishin) era. This is the context that Vietnamese gamers are familiar with through famous manga series like Rurouni Kenshin or Gintama, but Ryu Ga Gotoku's game is more similar to Gintama than Kenshin because it is full of episodes and extremely funny missions. funny. Gamers will be able to use skills that are ridiculous but suitable for the world of Yakuza such as finishing off opponents with cannons, summoning tigers to bite people…