(Country) – Advertised as 'designed for gamers', Samsung's latest mid-range smartphone still has strengths that anyone can benefit from.
Right from its launch, Samsung has positioned the Galaxy A54 5G as a mid-range smartphone for gamers, with features specific to this customer group. But even the 'heaviest' gamer has to use his smartphone like anyone else, not just to 'climb rank'.
So what other strengths does the Galaxy A54 5G have that not only gamers but anyone will appreciate?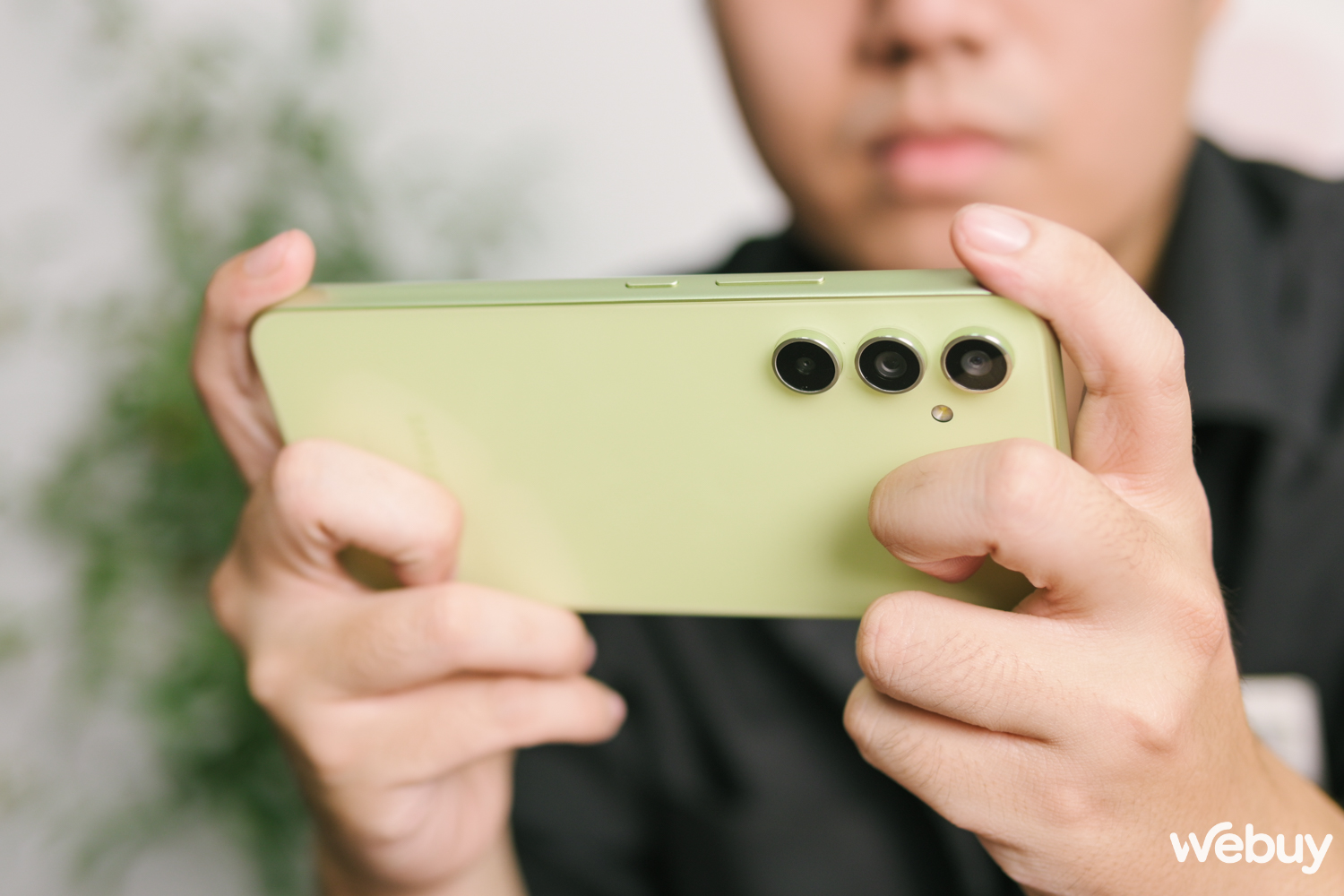 The screen is always a bright spot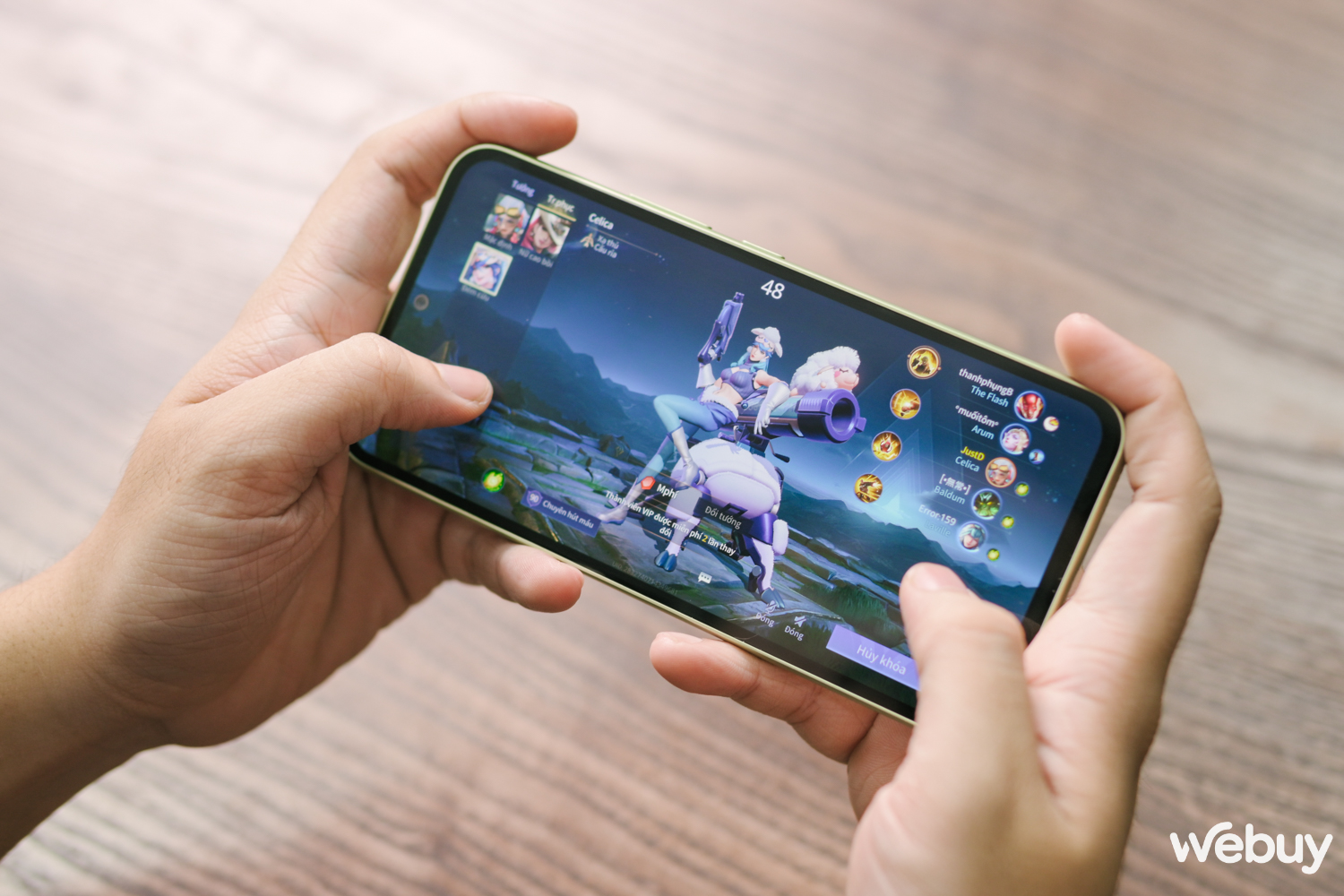 Except for products that are sold too cheaply, so far I have always been satisfied with the screen quality of products from Samsung, and as a product approaching the high-end segment, the Galaxy A54 5G is also not is the exception.
Taking a look at the configuration, the Galaxy A54 5G screen has a Super AMOLED screen with a suitable size of 6.4 inches, FullHD + resolution and 120Hz refresh rate. In actual use, this screen still loses to leading products like the Galaxy S23 Series in terms of color depth, other factors such as sharpness, contrast thanks to AMOLED technology, white balance and smoothness are difficult. can complain.
The advantage of a screen with a high refresh rate is certainly no stranger to everyone, making the experience of surfing the web, playing supported games or simply… surfing off the main screen becomes all smoother, clearer. However, in products with enough processing power like the Galaxy A54 5G and higher-end machines, this advantage is taken advantage of more fully, because the screen is smooth but the interface lag is also 'equal'!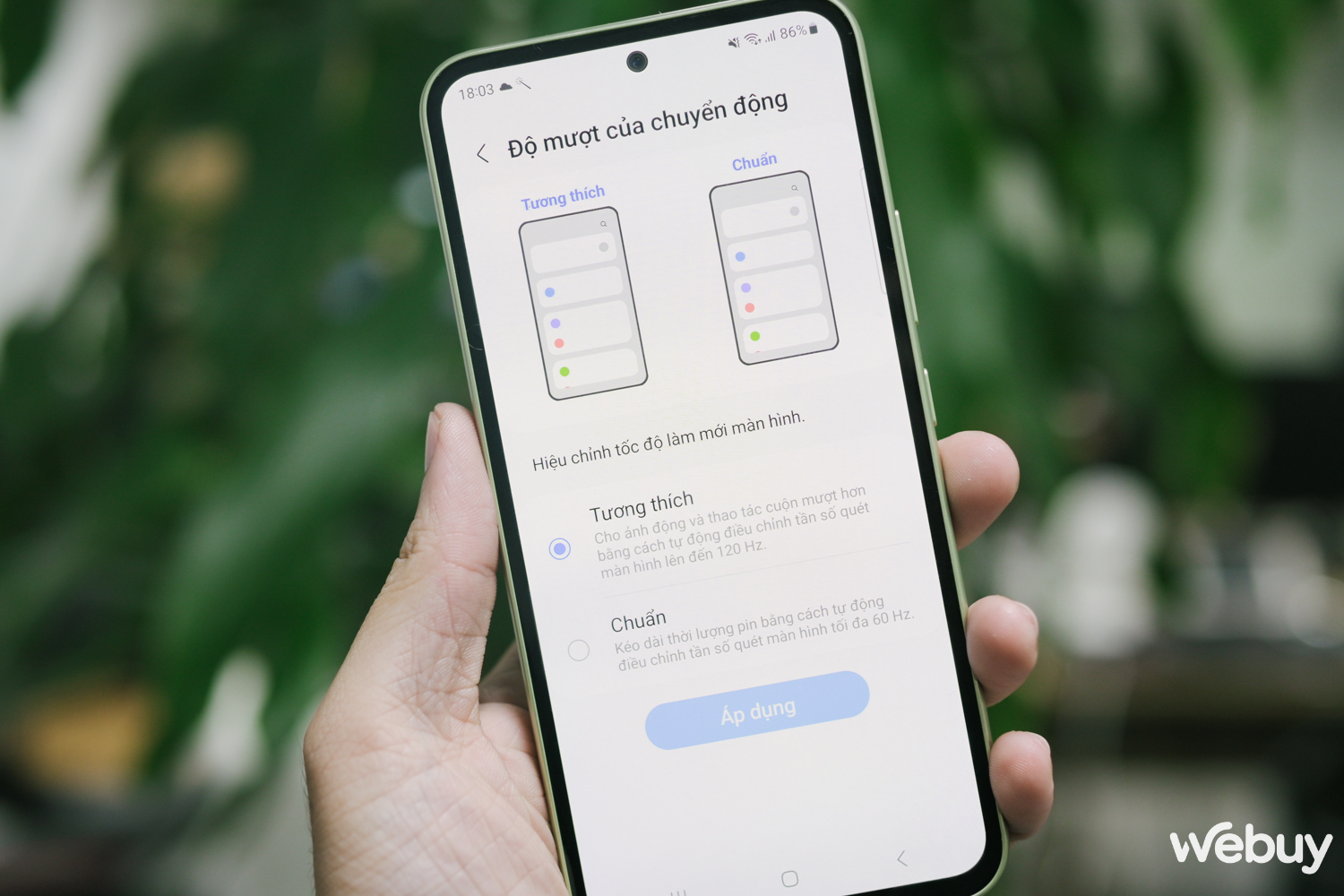 Another plus point of this screen is that the brightness is quite high with a mid-range model, according to news sites with a dedicated meter of 980 nits – close to the 1000 nits that the company announced. This makes it easier to use the machine on a sunny day, without requiring me to 'squint and frown'.
Bold photos, OIS anti-shake video recording
It is quite rare in the market that the latter smartphone has fewer cameras than the previous version, but that is true with the Galaxy A54 5G because it only has 3 'eyes' behind instead of 4 of the Galaxy A53 5G. In my opinion, this is not a big trade-off because the camera is removed as a depth sensor, but the ability to measure depth with software is now advanced enough that there is no need to have a separate sensor anymore.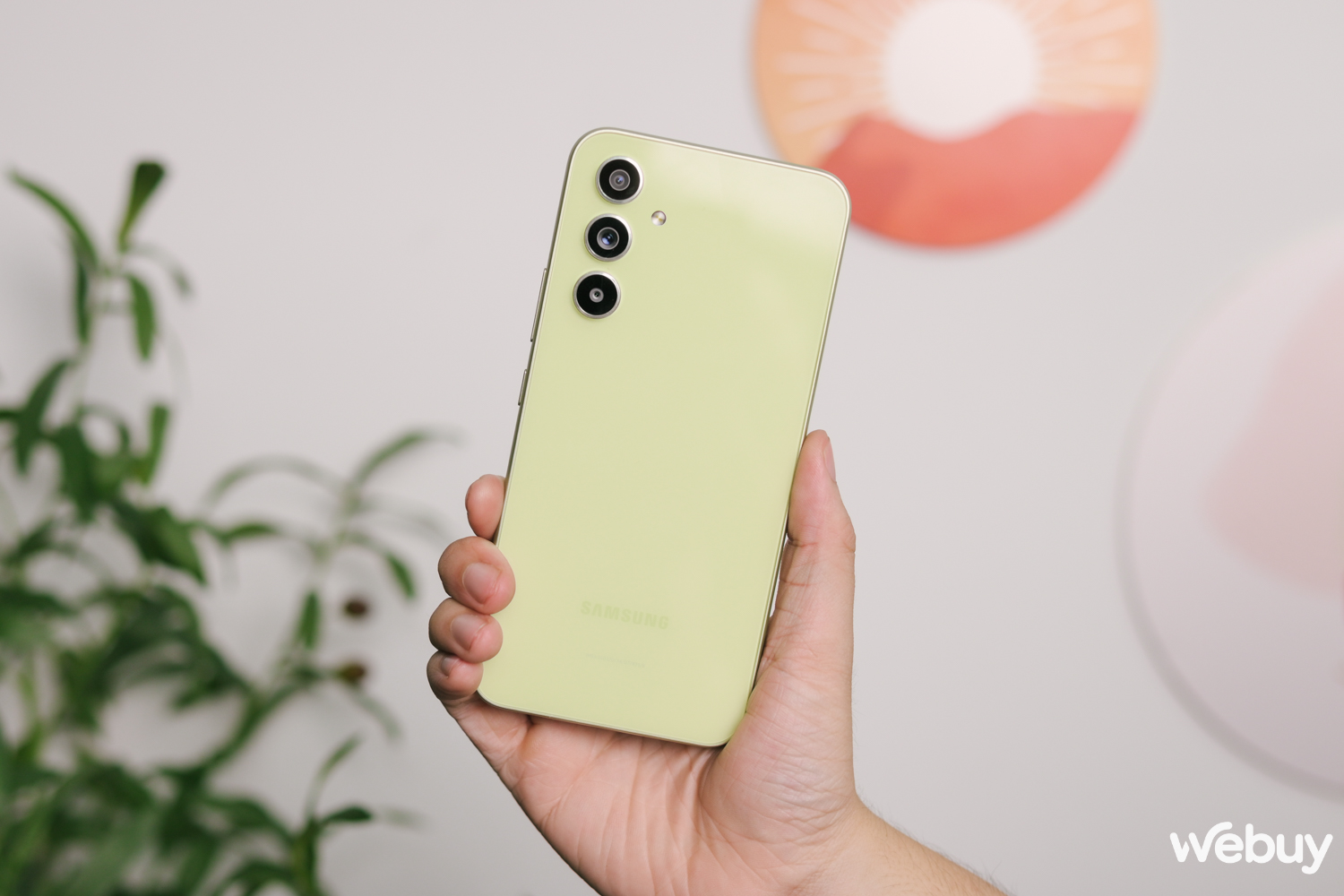 Still not owning a zoom camera like the Galaxy S, the A54 5G also has a versatile enough shooting system including a 50MP main camera with OIS, 12MP ultra-wide and 5MP close-up camera. As always, Samsung has made adjustments so that the device can take better pictures.
Specifically, the Galaxy A series of 2023 has perfected the white balance problem, the photos will be 'right' and we do not need to intervene further with post-production software. Factors such as color depth, low-light shooting ability are also made better; Only the contrast is not high, we can adjust more.
Equipped with OIS stabilization for the main external camera helps to take dark photos without shaking, which is also beneficial during video recording. The video above was taken by me while walking on a very rough paved road around West Lake, the vibrations up and down, to both sides are resolved by the machine to have a smooth final video.
Long battery life makes us 'worry less'
The common advantage of mid-range models compared to flagships is battery life, because they often have similar capacity batteries but use more energy-efficient hardware.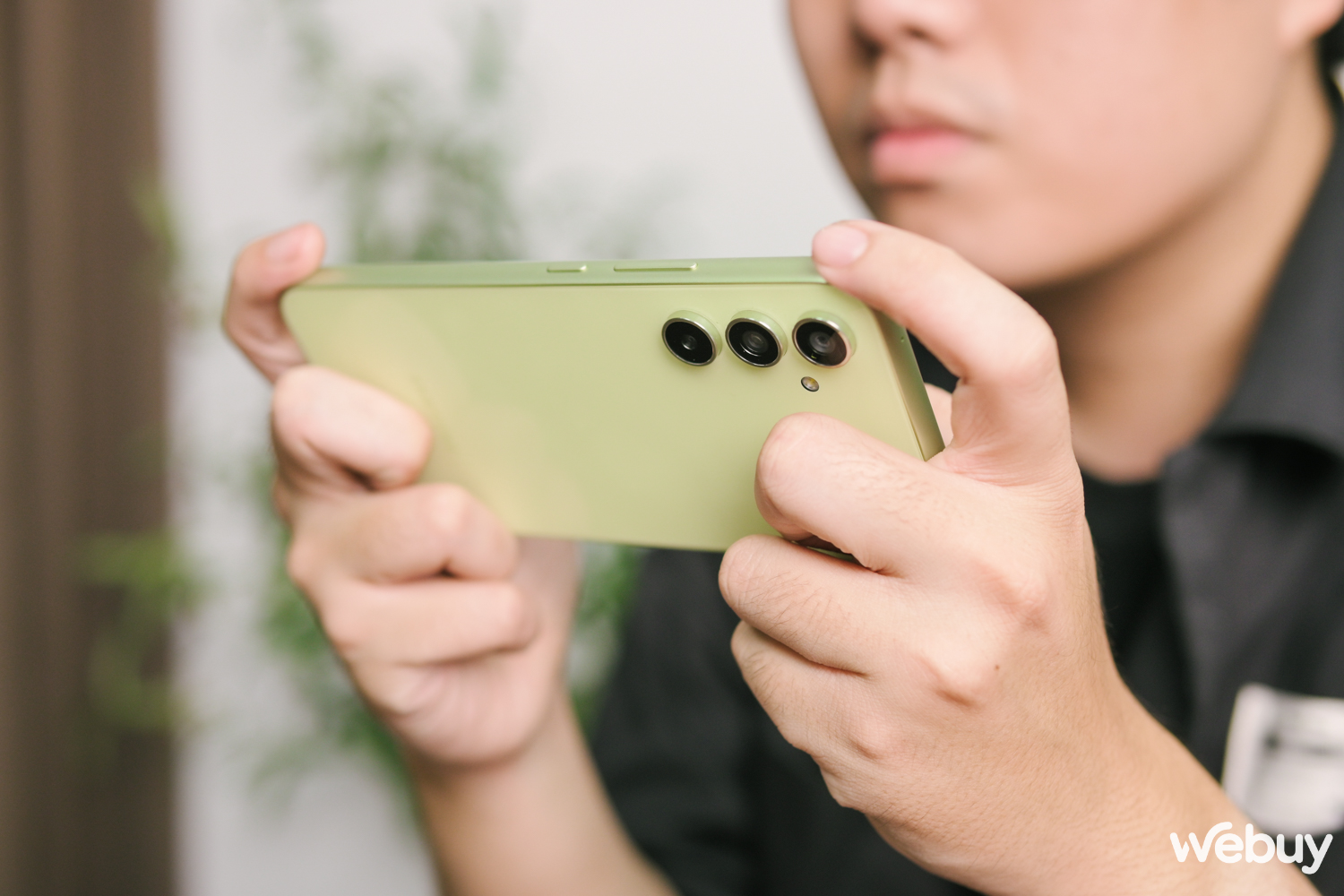 With a 5000mAh battery, Galaxy A54 5G regularly reaches 7 hours On-screen in each full charge. To get to the actual numbers, in a time when I watched a livestream on Youtube for 1 hour, the device lost about 6.8%, playing the game Lien Quan Mobile for 1 hour took another 10% of the battery.
According to technology site GSMArena, the Galaxy A54 5G also has a slight improvement in battery life compared to its predecessor Galaxy A53 5G despite having the same battery capacity, showing that this model has had a optimize energy use to be even more 'sustainable' than before.

The battery is good, but I still think Samsung can do better on the 'charging' side of this machine. With only 25W charging capacity, Galaxy A54 5G is going slower than other mid-range products with 33W, 65W or even reaching '3 digits' charging capacity. If there is a more breakthrough charging technology, the battery experience – charging of the device will be nothing to criticize.