Resident Evil 2 Remake
Resident Evil 2 Remake is a survival horror video game developed by Capcom and is a remake of the original Resident Evil 2 game released in 1998. The plot of Resident Evil 2 Remake revolves around two main characters, namely, Resident Evil 2 Remake. Leon S. Kennedy, a rookie cop, and Claire Redfield, the sister of the previous protagonist, Chris Redfield.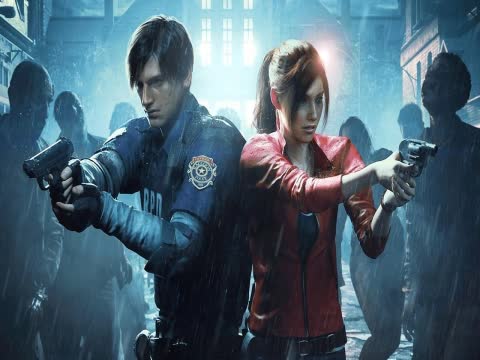 These two characters come to Raccoon City to investigate a truck accident. There, they discover that the city is under attack by a strange virus and everyone has been turned into bloodthirsty and fearsome creatures. Our two main characters must fight to survive and find a way out of this city, while trying to decipher and seal the door where the virus is spread.
The Resident Evil 2 Remake game is built with a gameplay mechanism quite similar to other Resident Evil games, with a focus on combat and puzzles to advance to the next level. The game's story and events have been redesigned with more advanced 3D graphics, and the sound and gameplay experience has also been enhanced to give players a fresh and more terrifying experience.
Left 4 Dead 2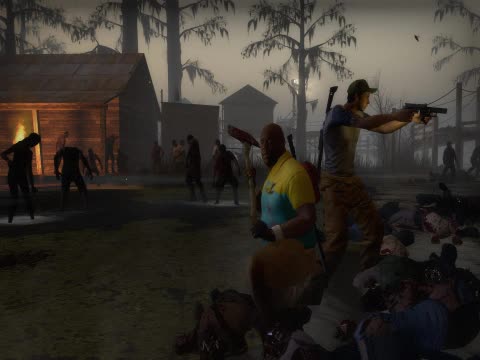 Left 4 Dead 2 is an online multiplayer first-person shooter game developed by Valve Corporation. The game's plot revolves around a group of four survivors, including Rochelle, Ellis, Coach and Nick, in a world infected and invaded by zombies.
In the game, the player takes control of one of four surviving characters and must battle waves of zombies in a variety of levels, from simple to difficult. In addition, players also have to face zombie bosses, monsters with formidable power and special abilities.
During the course of the game, our group of survivors will try to reach the safe land, in which players will encounter various challenges and dangers. To achieve this goal, the group of survivors must interact with each other and work together to overcome obstacles while protecting themselves and staying healthy.
The game Left 4 Dead 2 has a storyline related to its predecessor, Left 4 Dead, and takes the player to many new locations, including the city of New Orleans and the deep jungles of the American South. Left 4 Dead 2 is rated as one of the best zombie games, with a compelling storyline and memorable gaming experience.
Dying Light 2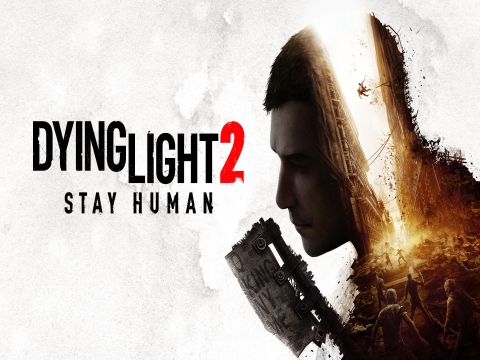 Dying Light 2 is an open world action role-playing video game developed by Techland. The plot of this game revolves around the main character, Aiden Caldwell, a survivor in a ruined world caused by a zombie epidemic and the cold war between factions.
Aiden travels to Villedor, a large city ravaged by the pandemic and under the control of military organizations and anti-government groups. Aiden is a person with special abilities, able to use parkour skills to escape and move quickly in the dangerous environment of the city.
In the game, players will be free to make decisions that affect the story and course of the game, while helping other characters in the city. However, each decision has consequences and greatly affects the plot and ending of the game.
In Dying Light 2, the game's combat and action mechanics have been significantly upgraded. Players can use different items to fight enemies, along with the ability to fight in the air and on the ground. Besides, players also have to perform many quests and explore new areas in search of resources and items needed to survive.
Caliber – free shooter is now available on Steam