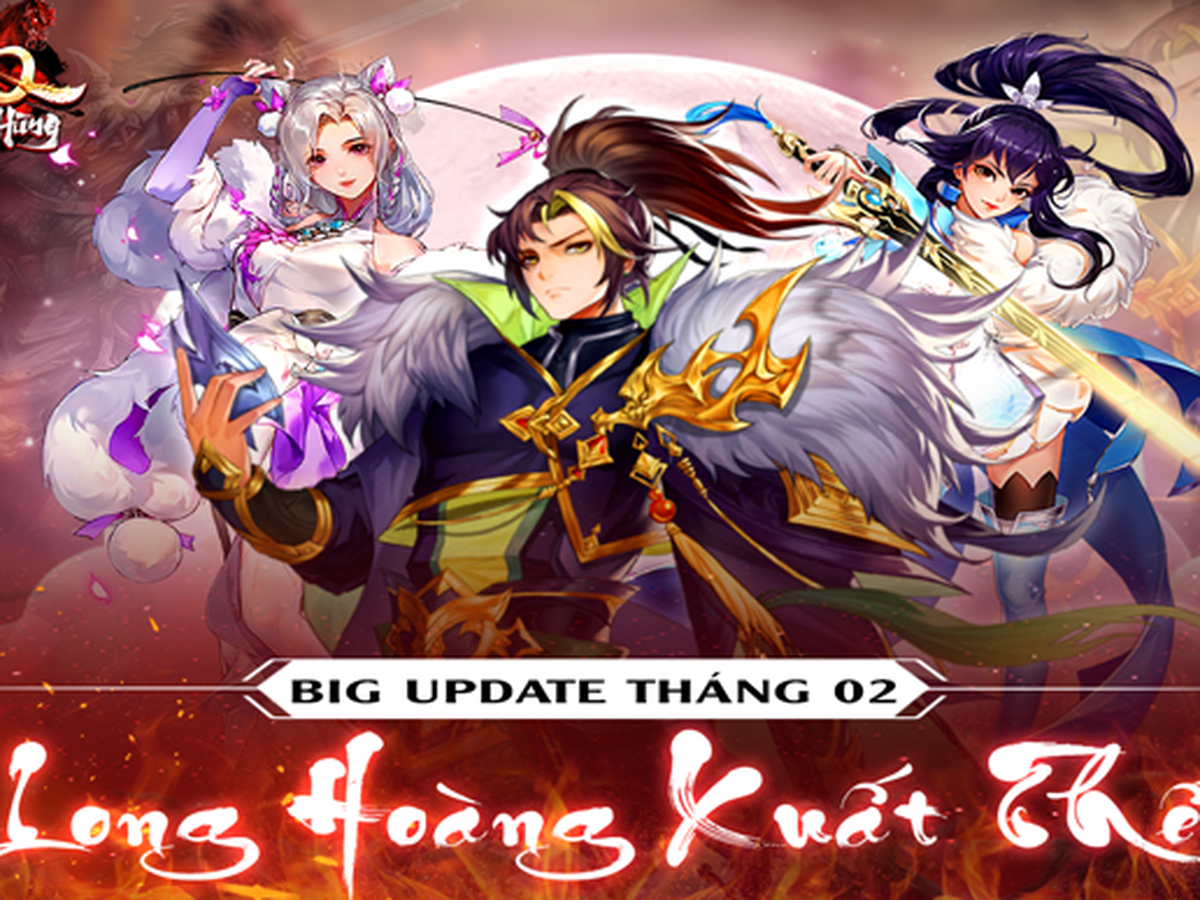 If you are looking for a game with the theme of Three Kingdoms that AFK can still be strong, without having to spend a lot of money, you will be given many gifts, 3Q Sieu Hung will be one of the reasonable choices at the moment.
Download the game: https://3qsieuhung.onelink.me/0YzY/PR
Popular with the gaming community, 3Q Sieu Hung has quickly occupied the Top 1 position of the Rankings on the App Store, the Free Game section after a short time of launch. This can be considered as a proof that the Three Kingdoms game series still holds a strong position in the gaming village, and 3Q Sieu Hung knows how to conquer players with his new vertical screen hands-free gameplay.
Not only that, 3Q Sieu Hung pays great attention to refreshing features for gamers to experience. Only 1 month after launch, this game has officially launched the first updated version called Long Hoang Xuat The.
Content:
5 star general Dang Ngai
Increased champion lift limit to 15 stars
Add a new Divine Seal that Shocks the World – Bach Quang An
Unlocking the Greatest of Ancient Equipment and Illusions
The owner who doesn't play the game for 3 days can report instead of the current 7 days
Ba Thien Ha Painting activity changed from 2 days to 1 refresh once a day
Previously the world level depended on the level of the top 50 players on the server, now it's down to 10 players
Increases the experience gained in the Experience Copy by 50%
With this new update, 3Q Sieu Hung will give players the opportunity to discover new and more interesting challenges, especially the new tactical element – ​​Dang Ngai. This is a general SSR nature, super attack system with a strong skill set in terms of physical damage, penetration, explosive explosions with a series of nasty effects (deep damage, electrification, delete adverse status, resistance). control…).
On this occasion, 3Q Sieu Hung would like to give the fastest 2000 readers valuable gift codes.
TO RECEIVE GIFTS, CLICK HERE