With 3Q Sieu Lay, we have Liu Bei using sandals as a weapon, and Guan Yu summoning two dragons to attack.
With 3Q Super Lay, we have a humorous Three Kingdoms in each expression, entertaining in each battle.
Above all, with 3Q Sieu Lay, we have a game that is among the TOP popular mobile games in the Mainland market in the first half of 2023.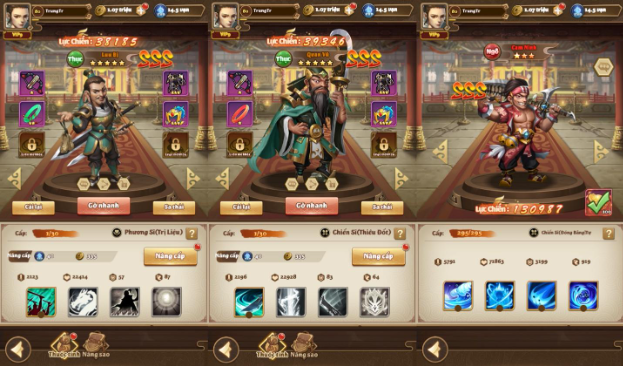 Creating fun shapes – Interesting skills
No longer senseless, the fierce generals in 3Q Sieu Lay have their own personalities and an extremely difficult expression system. Each step of the experience from then on becomes more humorous and interesting.
The skill system is designed in a unique and entertaining style. The effect is pleasing to the eye but is easy on the eyes, pleasant, and does not cause eye pain.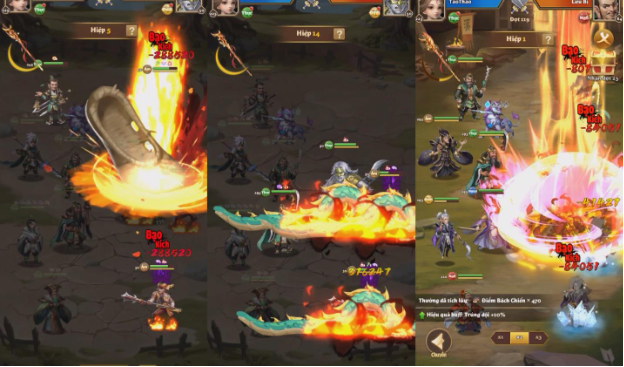 Log in diligently – Receive the full SSS team
Free incentives, easy to own the famous generals of the Three Kingdoms. Give General Truong Phi 5-star SSS, General Cam Ninh 5-star SSS, Random chest of 1 of 2 rare generals SSS 5-star…
Free spin tickets every day, the more you play, the more you get. Every 10 spins are sure to get SSS, perfect the team, and show your bravery.
Spin crazy – 4 infinite spin tickets
Own the exact champion you need with infinite spins, if you find a champion you like, accept it. If you like it, spin it right.
Level 15: Rotate Ngo faction with unlimited options
Level 20 turns Wei faction heroes with unlimited options
Level 25 rotates the Pinnacle faction champion with unlimited options
Level 30 turns Dark side champions with unlimited options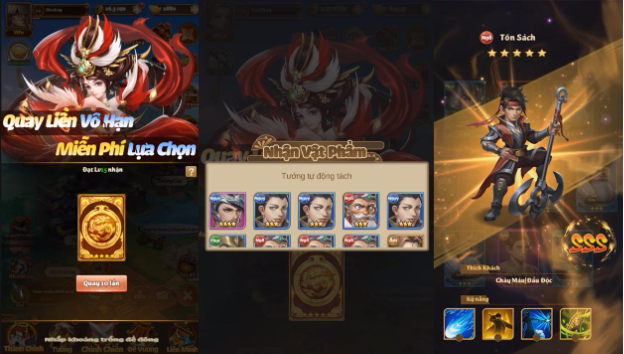 6-box formation – Creative matchmaking
Feel free to create the most creative combat formations, with identical generals still able to go into battle. Be the meta leader.
5 factions of Ngo – Thuc – Wei – Dinh – Dark, 5 sects of Warrior – Muse Si – Phuong Si – Thich Khach – Du Hiep, strictly controlled. The confrontations are tense and full of surprises.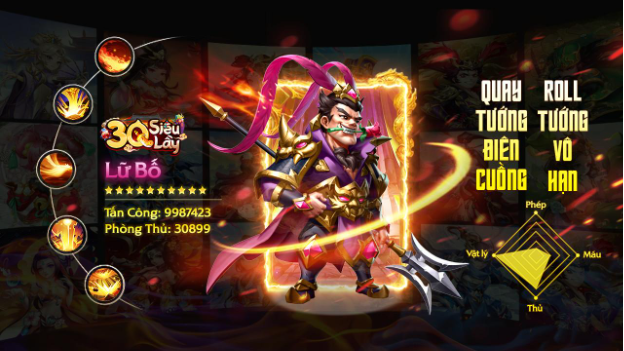 Easy to play – easy to fight – easy to be strong
The game is fun, light, doesn't heat up, has many gifts, AFK also receives countless rewards. 3Q Sieu Lay brings many smart mechanisms to help players save time and effort, suitable for gamers of many different ages and professions.
To actively update about this interesting game, visit Fanpage at: https://www.facebook.com/3qsieulay