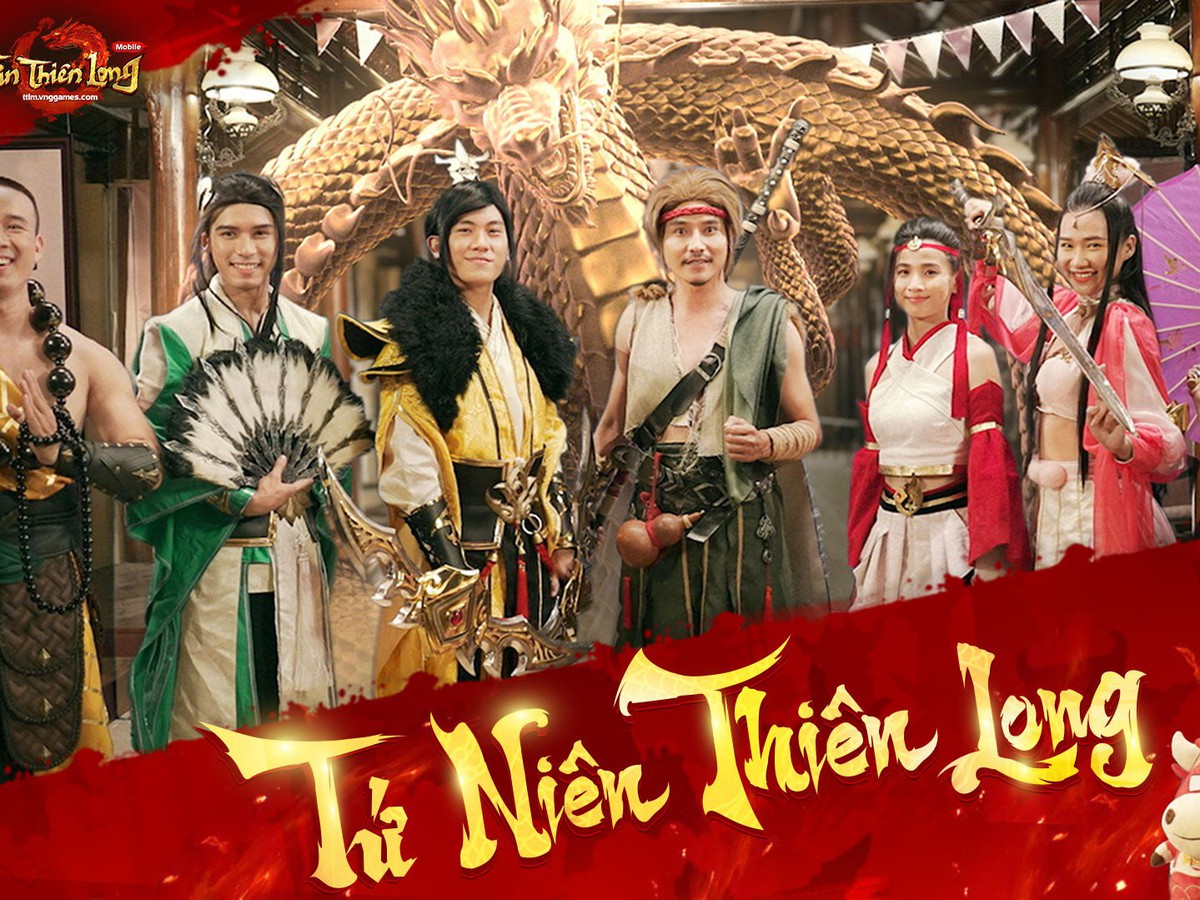 Since its launch in 2019, Tan Thien Long Mobile VNG has positioned itself as a masterpiece that closely follows the original Kim Dung swordplay. Up to now, the game has always affirmed this position with remarkable strides and achievements on the 4-year journey in Vietnam. On the occasion of their birthday, Tan Thien Long Mobile VNG sends gamers the Thien Long Four Millennium Journey – a special gift, encapsulating the past 4 years of the whole community with the message – the more you practice, the more you interact, the more opens up many new things.
With a length of nearly 2 minutes, Journey of the Four Millenniums of Thien Long is like a movie recounting the journey of a Tan Thien Long Mobile VNG gamer from the first days until now. At first, we can be arrogant with burning enthusiasm. But the more people we meet, the more we realize that martial arts masters are countless, they look simple but have unparalleled strength. Me and these brothers are not just fighting. Skillful martial arts performances, resolute will, moments of gathering with a full cup of wine, and finally, understanding nods, holding hands in agreement with the bonds gained on this journey. All the details help viewers empathize, like seeing their own images over the years.
As soon as it was released, Thien Long's Four Years Journey quickly won the hearts of the gaming community. The footage brought back many good memories, making them not hesitate to express their feelings through reminiscent comments. Someone longs: "When is the big offline event so we can meet again, admin?" And there are also people who remember: "It's been 4 years since then, every day more than 10 people formed a state together, although now they are alone in battle, they still stick with the game to this day."
In this birthday month, Tan Thien Long Mobile VNG also organizes many special events, giving players the opportunity to win many attractive rewards such as Birthday Wheel, March theme change shop, Attendance every day. , history of the return of the friendly tournament Thien Long Tranh Hung with the form of 1vs1.
Despite preparing many birthday events, Tan Thien Long Mobile VNG is still ready to release two new maps, Cao Xuong Me Cung and Hoa Diem Son. The battle will be more interesting when fighting in the desert covered four sides, helping gamers like adventure into the mysterious Persian land. This is also the place where the new monster fighting activity is Thien Ngoai Maze, which will open at 12pm on March 15, lasting until March 28, requiring players to concentrate and have a good strategy to destroy monsters. within a certain period of time.
Gao Xuong Maze and Hoa Diem Son will have a new monster fighting activity, Thien Ngoai Maze
The auction floor Lien Server Bao Cac Dai Tong has successfully organized the first round and will be maintained many more times with rarer treasures.
Let's continue to join Tan Thien Long Mobile VNG in the series of events to celebrate this year's birthday and create many memorable stories on this journey.
Thien Long's fourth birthday: https://event.zing.vn/ttlm/sinh-nhat-4-tuoi
Download the game at: https://ttlm.onelink.me/Nysx/c3aa2c49
Fanpage: https://www.facebook.com/ttlm.zing.vn
Tan Thien Long Mobile Community – VNG: https://www.fb.com/groups/congdongtanthienlongmobilevng
Official Youtube channel: https://www.youtube.com/tanthienlongmobilevng