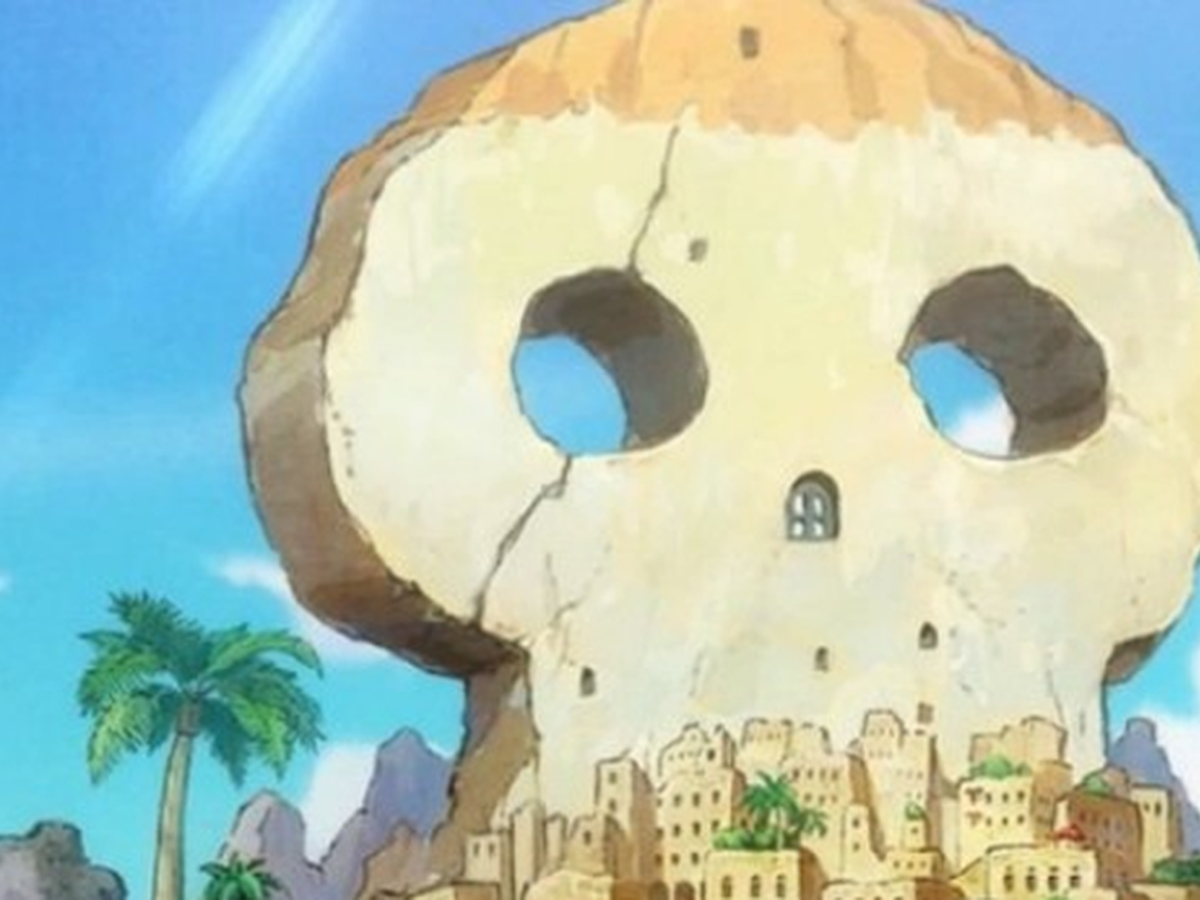 Hachinosu is one of the most interesting islands in the One Piece series. Especially since that place now belongs to the Four Emperors of Blackbeard. In the past, the legendary pirate group Rocks was founded there.
So what's so interesting about this island? Let's discover the facts surrounding Hachinosu!
1. Dubbed the Pirate Island
Hachinosu Island in One Piece
In One Piece, Hachinosu (translated to Beehive Island or Fullalead Island) is known as Pirate Island. It is said that this place has a lot of pirates and it is also full of unrest.
With the appearance of a giant skull and the One Piece author always trying to drop countless "hearers" on this island, there must be something very important here.
2. Located in the New World
Hachinosu Island – which contains many secrets of One Piece in the New World part of the Grand Line. Chapter 925 introduced the island as "New World, Hachinosu Pirate Island."
3. The Origin of Davy Back Fight
In chapter 306, Nico Robin told a bit about the history of the Davy Back Fight. It turns out that Hachinosu is the origin of a hand-to-hand combat game between pirates called Davy Back.
4. Founding Place of the Legendary Rocks . Pirates
Ice Rocks in One Piece
In chapter 957, Sengoku describes the Rocks as a group of pirates founded on Hachinosu Pirate Island many years ago.
Specifically, many years ago on this island, many bloody characters gathered to find the shortest path to wealth and fame. This gathering led to the birth of the Rocks, an extremely dangerous terrorist organization. The headquarters of the Rocks is also located here.
This group brings together some of the most notorious pirates in history. In addition to the mysterious squad, the ones we already know are Edward Newgate, Charlotte Linlin, Kaido and the Golden Lion Shiki.
In the Kaido flashback in chapter 1049, we also see 15-year-old Kaido being "recruited" in Hachinosu.
5. Ochoku was the ruler of Hachinosu
Ochoku or Wang Zhi is one of the names that Sengoku mentioned in chapter 957 as part of the Rocks.
In chapter 1059, Blackbeard states that Koby helped him during the Rocky Port Incident, and was thus able to overthrow Ochoku and become the "boss" of Pirate Island. So, before Blackbeard became the head of Hachinosu, the island was ruled by Ochoku.
6. Pirate Island is now under the control of the Four Emperors Blackbeard
Marshall D. Teach aka Blackbeard rules Pirate Island
After overthrowing Ochoku, Blackbeard became the leader of Hachinosu, making the island the territory of the Blackbeard Pirates. It also means that Hachinosu is currently owned by a Yonko.