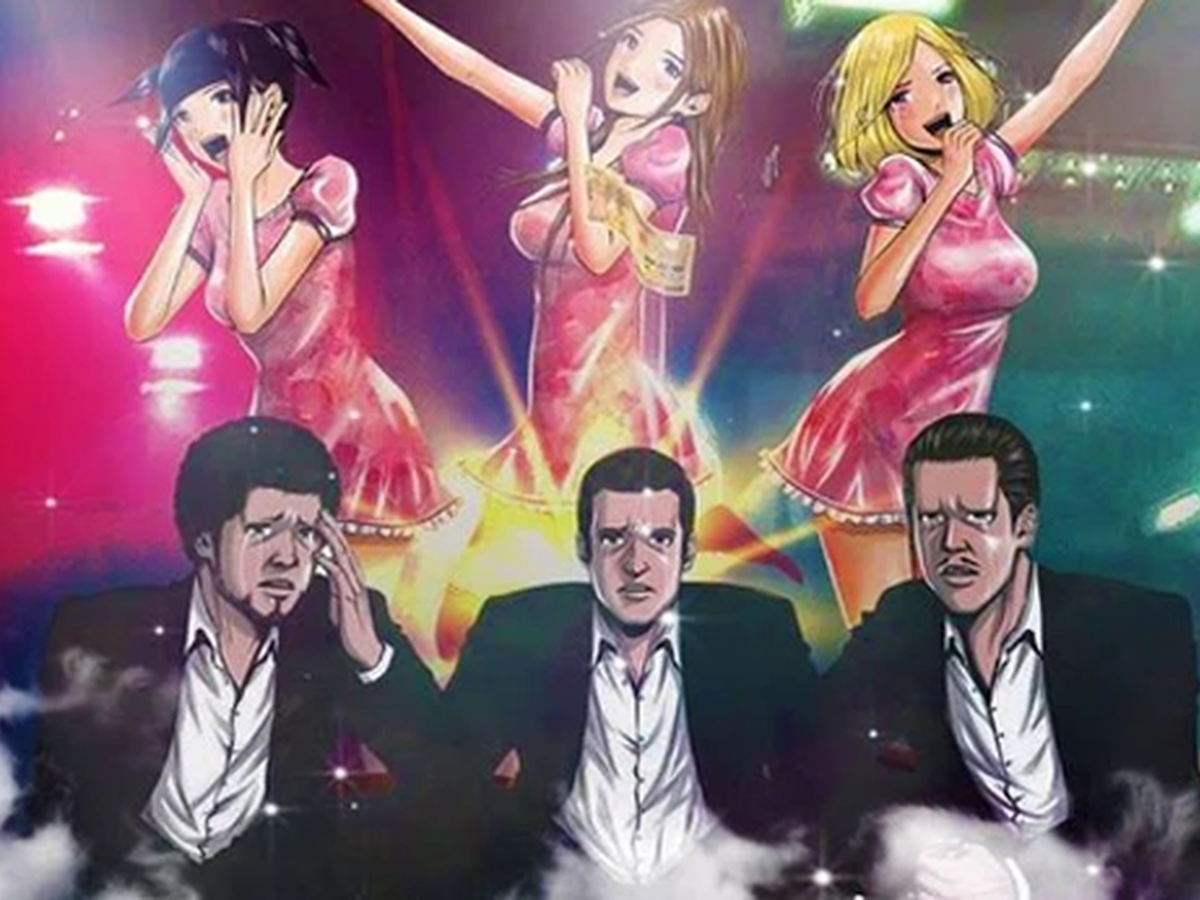 Japanese cartoons have a wide variety of genres to serve all tastes of readers. Because of that, there are quite a few anime with weird content like no other. Perhaps only fans of the anime or the audience with a unique movie taste will be interested in this series.
Here are 7 suggestions for your reference:
Sarazanmai
Kappa is one of the strange mythical creatures of Japan, but when it comes to kappa in anime, only a few are mentioned. Sarazanmai is a strange work that has kappa-centered.
The film's content revolves around three high school students – Kazuki Yasaka, Toi Kuji, and Enta Jinai, they meet a kappa sea monster named Keppi and it claims to be the throne of the Kappa kingdom. Keppi used force against the students to obtain the shirikodama – a magical ball that the ancient Japanese believed they would turn into a Kappa.
Punch Line
Punch Line tries to be a weird comedy from the start and it almost fails. However, if you can manage to watch half way through, you will find things become very impressive.
The main plot of the anime revolves around high school student Iridatsu Yuta, who lost his soul during a bus robbery. Later, Yuta wakes up in a mansion called Koraikan and meets a magical cat named Chiranosuke, who tells the protagonist to search for the "Sacred Book of Koraikan" in order to return to his body. real.
Bobobo-bo-bobo
Bobobo-bo bo-bobo is set in a futuristic world, the Maruhage Empire is a warrior organization that specializes in stealing people's hair, and their freedom. But a brave man with blond hair and a steel nose stood up to their tyranny, vowing to protect the kingdom's hair at all costs. But the situations in the movie are just for the sake of absurdity and ridiculousness.
Akikan
The Japanese are very passionate about their country's canned drinks. And Akikan is the only anime about soft drink cans personified as cute girls fighting each other like charming Pokemon.
The content of this anime tells about a schoolboy Kakeru Daichi, once accidentally buying a can of soda, when he drank it, the can suddenly turned into a girl. From there appear more "Akikan" girls (girls transformed from water cans) who confront each other with supernatural powers.
Excel Saga
Excel Saga revolves around the girl Excel and her work side by side with the dark lord Palazzo II to conquer humanity. However, instead of having insidious plots, this anime is just full of comedy scenes. Not only that, from the content to the characters in Excel Saga, the author is "exaggerated" to the point of being unreasonable and extremely bullshit.
Back Street Girls
Life in "Backstreet Girls" was very difficult when one fine day three men had to "change their skin" to become an idol that made young people crazy.
The story is that 3 gangster mafia guys met with failure in a mission, they had to suffer the punishment of the big boss to go to Thailand to undergo gender reassignment surgery to turn into a woman. In the end, in order to live, they had to "close their eyes" to sacrifice their male life to strengthen the girl's life so that it was luxurious and beautiful.
The content of the film does not focus on portraying the difficulty and adaptation of the three brothers when transforming into a girl, but mainly exploits the suffering of idol practice.