This type of screenless laptop is manufactured by the Israeli company Sightful and is called Spacetop. As long as the AR glasses are connected to the computer, where the user looks, it is the screen.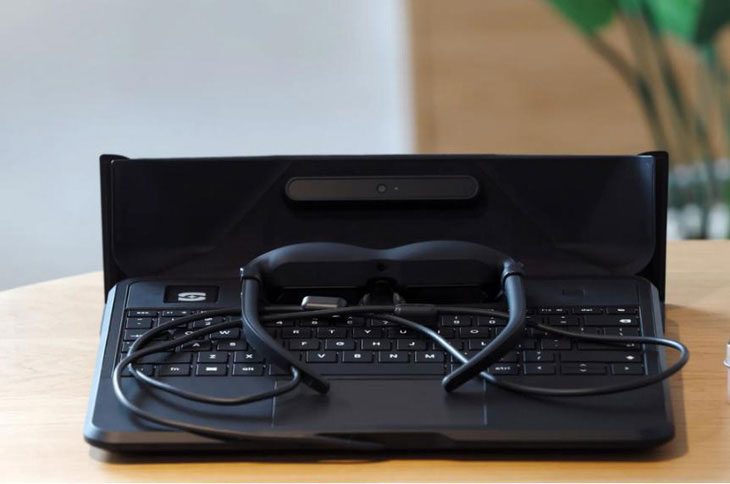 Specifically, the AR glasses will project the screen up to 100 inches in any space the user wants to work in.
This unique laptop runs a proprietary operating system called Spacetop OS, which allows multiple windows to be opened in parallel on a virtual desktop called "Canvas".
Spacetop also offers a new privacy mode that only users can see, allowing them to comfortably work in public spaces.
In addition, because the glass is transparent, users even while using the computer will not miss what is happening around.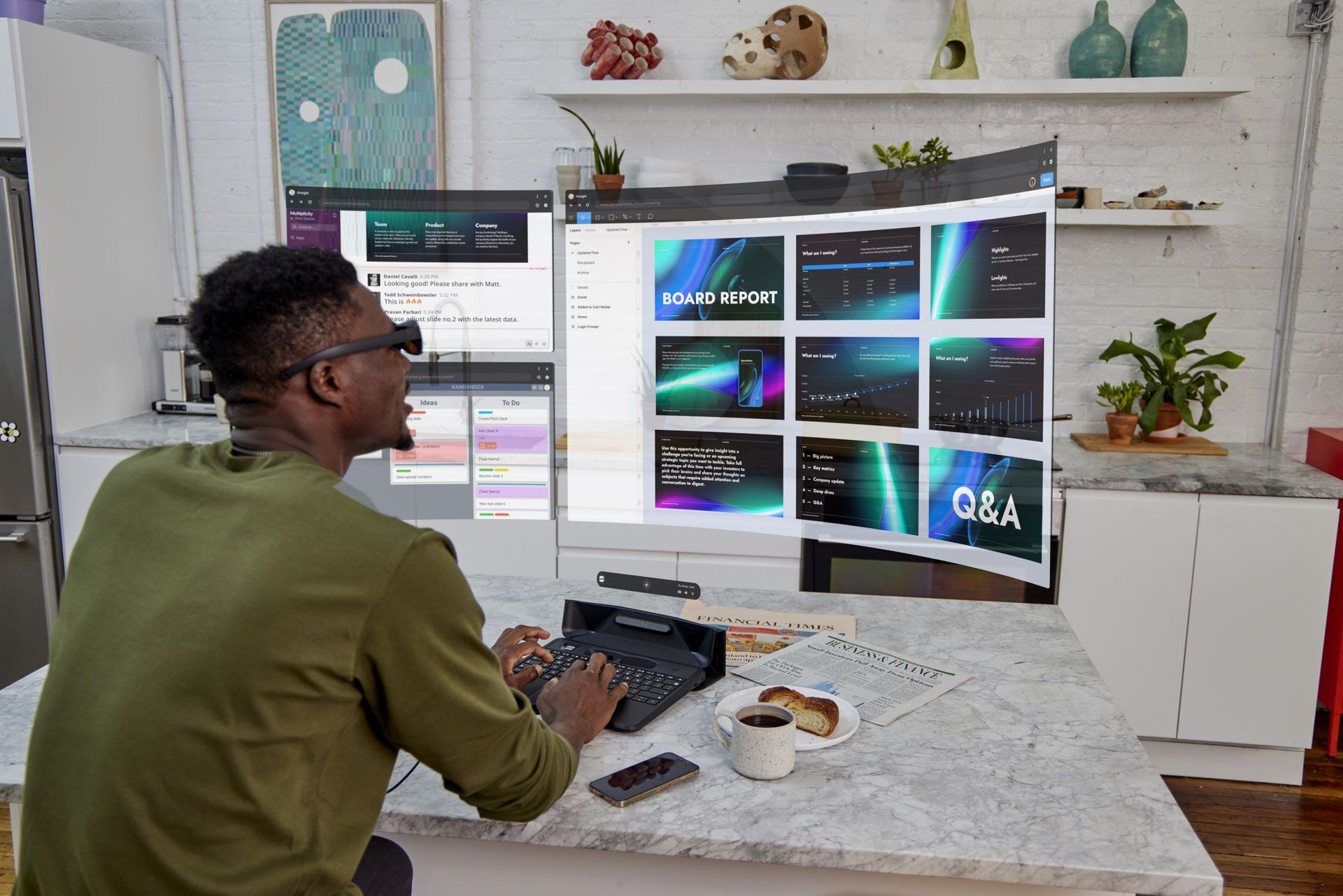 In terms of specifications, according to the manufacturer's disclosure, Spacetop will use Qualcomm Snapdragon 865 chipset with Aredeno 650 GPU, 8 GB memory and 256 GB internal memory. The device supports WiFi 6 and Bluetooth 5.1, is equipped with two USB-C sockets, one of which can be used to charge the device from 0 to 80% in less than two hours.
Spacetop OS is developed based on an open source version of Android.
The whole system has a height of 4cm, a width of 26.6cm and a depth of 24.9cm. The keyboard and glass combo weighs about 1.5kg. Glasses with built-in headphones.
The price of this computer has not been announced, but journalist Seth Weintraub at 9to5Mac – who received the device – thinks it will cost around $ 2,000.