Chainsaw Man and Jujutsu Kaisen are two of the most popular manga series currently, with more than 50 million copies sold each. The authors of these two series are famous for taking inspiration from each other to create. The recent chapter of Chainsaw Man demonstrated that once again.
In chapter 144 of the Chainsaw Man manga, many characters from part 1 of the series appeared, and some were returned from death. Among them, there is a character who has attracted everyone's attention. This character is a demon who took over the mind of a corpse as a last resort for its survival.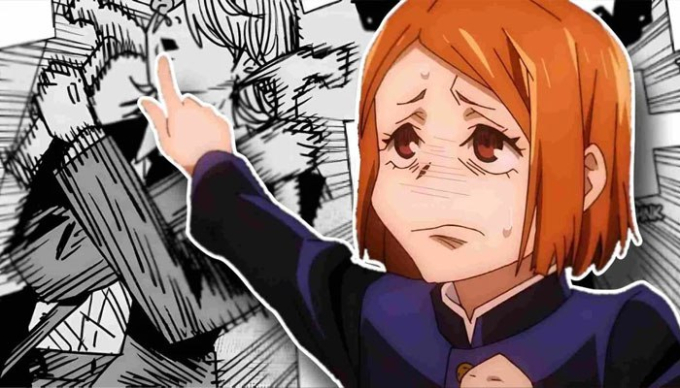 What's interesting is that this demon reminds fans of a character in Jujutsu Kaisen – Nobara Kugisaki. The two are not only similar in appearance but also in the weapons they use.
Nobara was last seen in chapter 124 of the Jujutsu Kaisen manga, where she presumably lost her life, but the author never explicitly stated that. Nobara has not appeared in the manga since then.
It seems that Chainsaw Man author Fujimoto-sensei got tired of waiting for Nobara's fate so he decided to introduce a character who looks similar to Nobara in Chainsaw Man.
Here are the similarities between Jujutsu Kaisen's Nobara and Chainsaw Man's new demon:
1) Eye and head injuries
In chapter 124, the Shibuya Incident storyline in Jujutsu Kaisen, Nobara suffered a defeat at the hands of Mahito, resulting in the loss of an eye and a severe head wound. Since that chapter, she has not been mentioned once in the series, even though Jujutsu Kaisen's manga has now exceeded 200 chapters.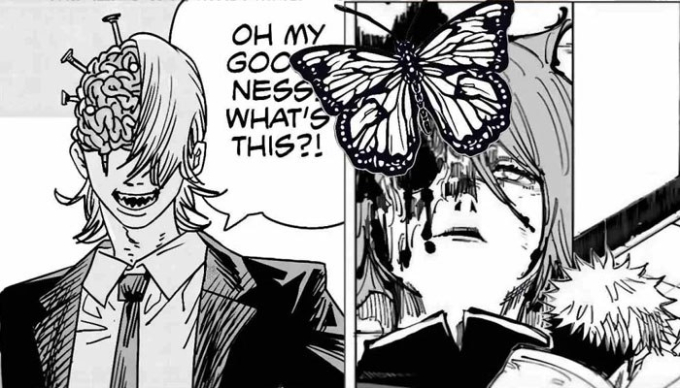 The character Nobara in Jujutsu Kaisen and the new demon appearing in Chainsaw Man both suffered head and eye injuries.
Now, the new demon in Chainsaw Man shares the same characteristics of missing an eye and having a wound in the head.
2) The weapons used are nails and hammers
Nobara Kugisaki is a spellcaster in Jujutsu Kaisen, using his techniques with the help of hammers and nails.
Chainsaw Man's new demon introduced in chapter 124 also has similar tools in his arsenal. Several nails are embedded in the demon's head and it smashes its enemies with the help of hammers in each hand.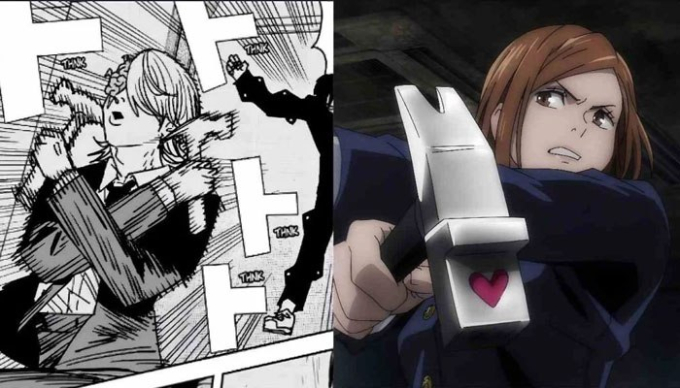 Both of their weapons are hammers.
Apparently, the inspiration for the demon in Chainsaw Man was taken from Nobara in Jujutsu Kaisen. The costumes of these two characters are also somewhat similar.
As soon as the new chapter of Chainsaw Man was released, fans immediately noticed the similarities between these two characters. One Twitter user also pointed out that the Chainsaw Man author had previously sketched an illustration of Nobara, suggesting this may have been Fujimoto's favorite character.