On September 23 and 24, the INTEL TECH CAMP 2023 event took place in an extremely exciting atmosphere at Hoa Lu Stadium, No. 02 Dinh Tien Hoang, Dakao Ward, District 1, Ho Chi Minh City. . This is considered one of the largest technology events in the late 2023 period. At the same time, at the event, the technology-loving community also has the opportunity to interact and own new, diverse technology devices. format and affordable price.
Some pictures at the event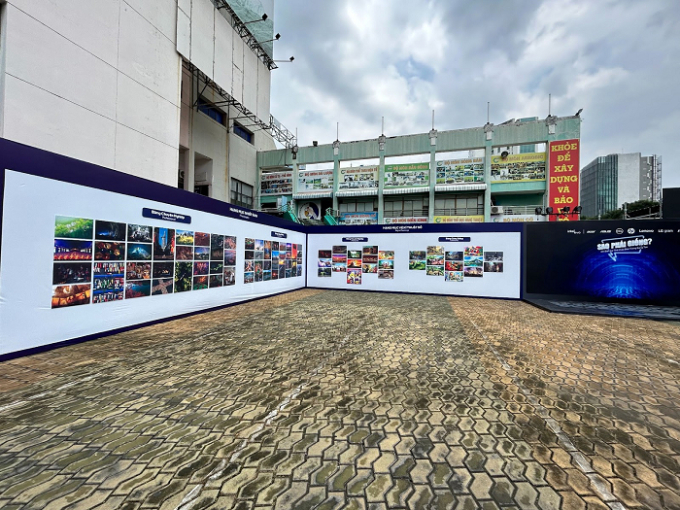 The event took place at Hoa Lu Stadium, No. 02 Dinh Tien Hoang, Dakao Ward, District 1, Ho Chi Minh City.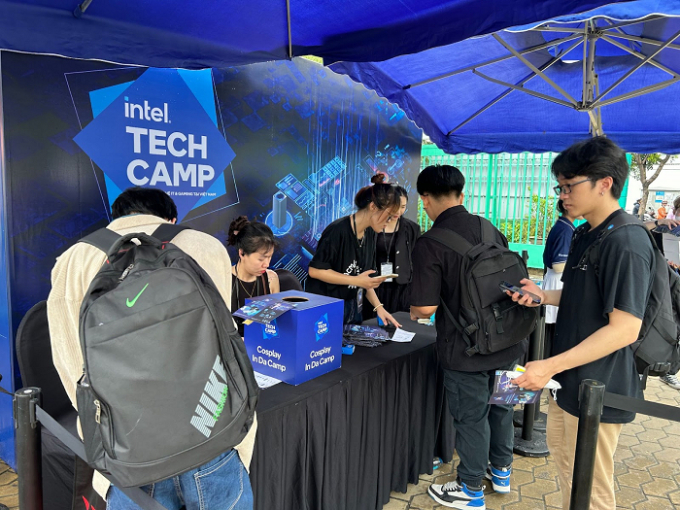 Although the number of people attending this year's technology exhibition event is very large, young people are still very conscious of lining up and waiting for their turn.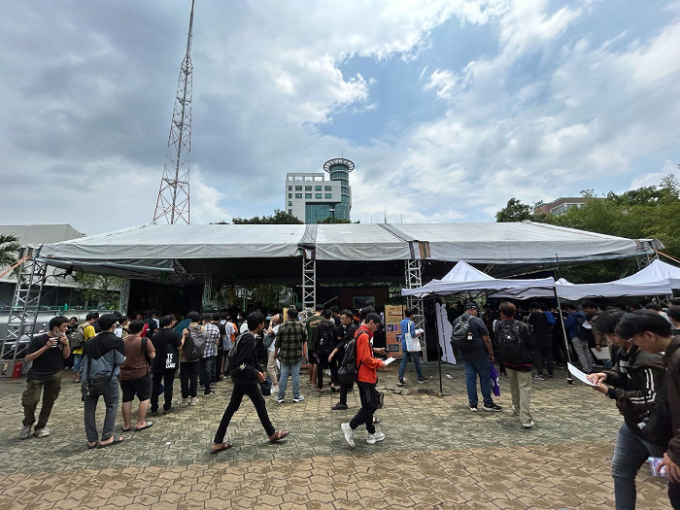 The pleasant weather of September is also a part of helping the INTEL TECH CAMP 2023 event go smoothly.
Inside the main dome area is where the main event takes place. The "heat" of this year's INTEL TECH CAMP event can be felt in this location. The event takes place in two areas surrounding a central wall in the dome area.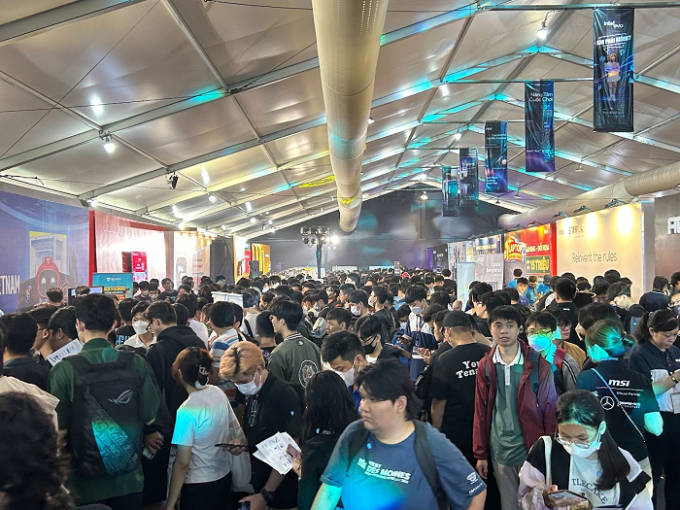 For some other young people, taking on the challenge is just a side thing, directly experiencing technology is the main factor that makes them want to participate in this event.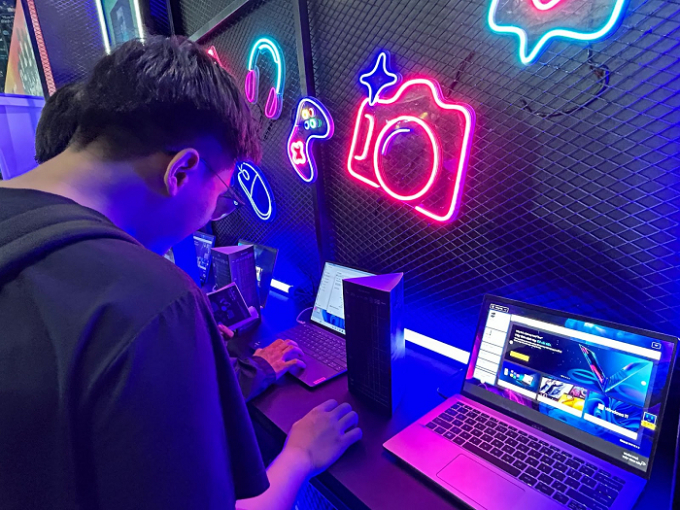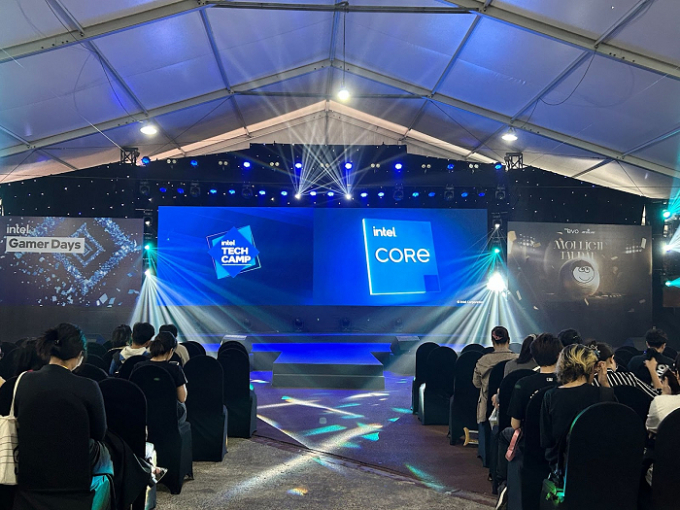 The stage area, where talk shows about technology, thrilling showmatch matches or even fiery performances will take place on September 23 and September 24.
Launches new products
At the INTEL TECH CAMP 2023 event, one of the world's largest electronic companies from the Netherlands, the Philips brand, is no less competitive. The famous brand brought to the INTEL TECH CAMP 2023 technology exhibition event "a quartet" of products, meeting user tastes in all segments from office work to high-end entertainment design.
The product meets the needs of office work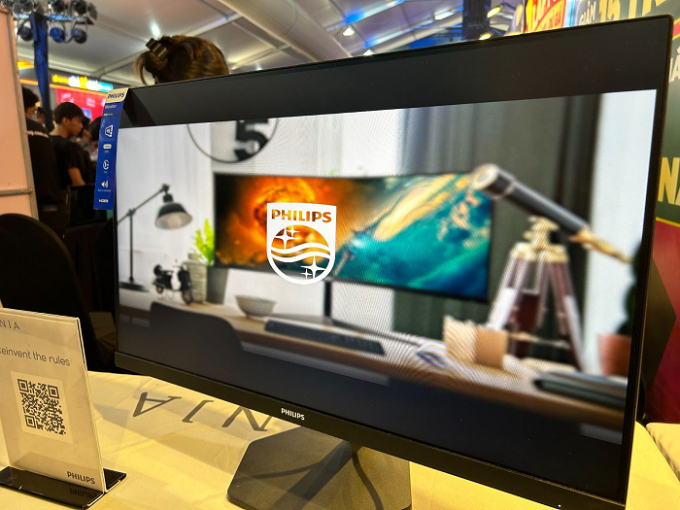 The 27E1N3300A product is integrated with a pair of quality stereo speakers in the screen, allowing users to comfortably enjoy music after stressful working hours.
Understanding the need for office workers to save workspace, the Philips brand has cleverly optimized an all-in-one USB-C port. With a single cable, users can perform tasks such as playing games and listening to music while still transmitting data at high speeds. This is the preferred choice for mobile professionals.
Entertainment needs, e-sports competition
From 2023 onwards, when it comes to entertainment products in e-sports competitions, one of the brands that is mentioned a lot is Philips' Evnia. For those who don't know, Philips Evnia is a line of monitors aimed at high-end gamers, with good finishing quality, modern features and technology, with the purpose of reproducing the most realistic images possible, so that players can immerse themselves. into virtual space..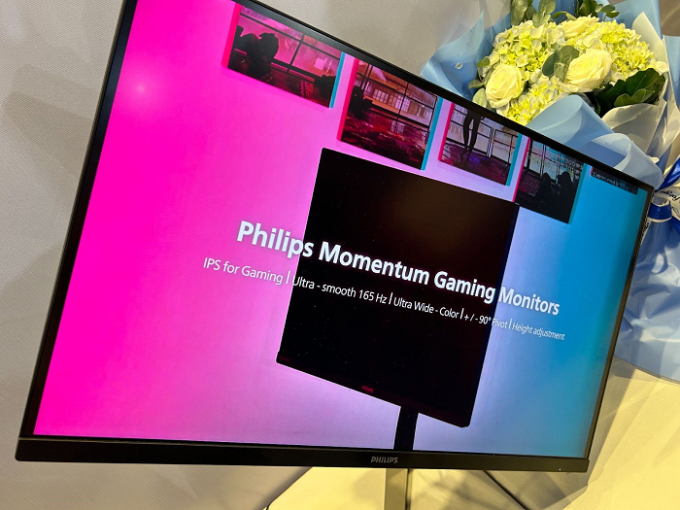 The 27M1N5500ZA product is equipped with a sturdy metal base along with SmartErgoBase design to help users conveniently adjust the screen according to their needs.
For users' high demands on graphics and performance, especially for gaming monitors, Nano IPS technology (which helps expand the color gamut for vivid images) provides color accuracy on the screen. a wide viewing angle without color shift. Reds are richer, greens and blues are darker, sharper and more realistic.
Ultra Wide-Color with Nano IPS color technology uses phosphor nanoparticles to enhance the ability to absorb excess light emitted by the screen to create excellent colors. There is also HDR technology supported along with DCI-P3 standards up to 98%, NTSC up to 113%, sRGB up to 133% and Adobe RGB up to 93%. Along with a resolution of up to 2K, it ensures users can use it for a long time without glare or eye strain.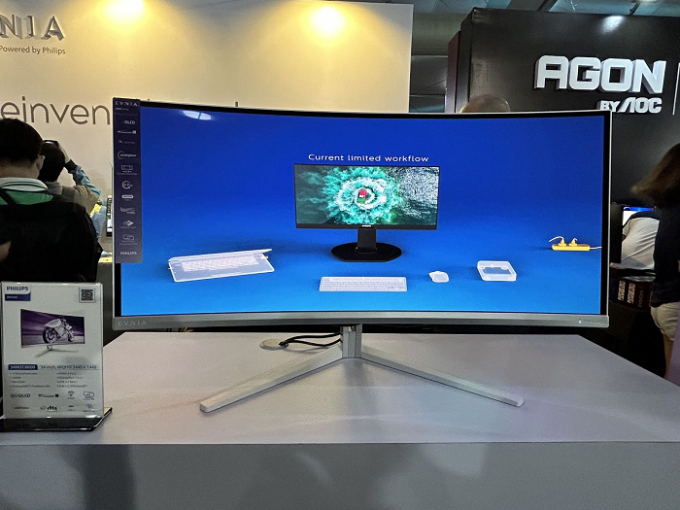 EVNIA 34M2C8600 is equipped with QD-OLED technology that represents a method of combining OLED panels and quantum dot technology
By combining the best of both, QD-OLED ensures high contrast, deep blacks and unlimited viewing angles, with higher peak brightness and more vivid colors. In addition, Philips' screen has 10 bits, which can display more colors than the current popular 8-bit screens.
Philips monitors are certified through VESA Certified ClearMR. Therefore, users can rest assured about the quality of the screen's opacity. The highest level is VESA ClearMR 9000. ClearMR 9000 certified displays will have the highest image quality classification, or in other words the least overall dimming.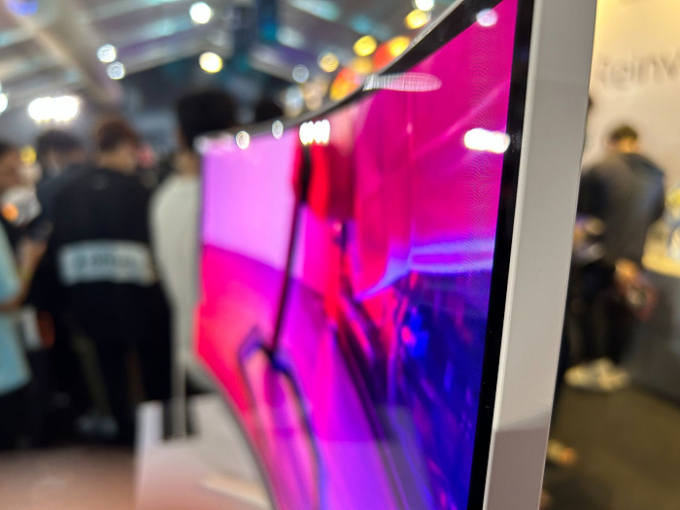 Especially with Ambiglow Philips technology, it brings a completely new experience. The technology's fast processor analyzes image content and continuously adjusts the color and brightness of the light emitted accordingly. Ambiglow Philips technology is especially suitable for gamers, whose images require the best display in high-speed environments.
The product meets the needs of working in the field of graphic design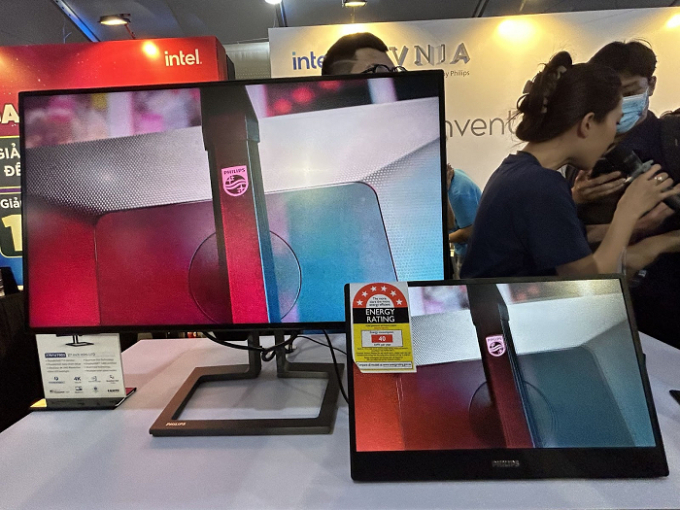 Philips Brilliance 27B1U7903 is brilliant in the simplest way
Philips monitors use high-performance display panels to deliver UltraClear, 4K UHD (3840 x 2160) resolution images with Quantum Dot technology. The product will provide extremely detailed images as required by professionals for CAD solutions, using 3D graphics applications…
With Thunderbolt™ 4, Philips delivers a secure, reliable connectivity solution. Besides, equipped with mini LED backlight and DisplayHDR™ 1400 technology, 27B1U7903 creates outstanding image performance and true-to-life color accuracy. The product is a suitable choice for graphic designers – jobs that require the highest level of color accuracy.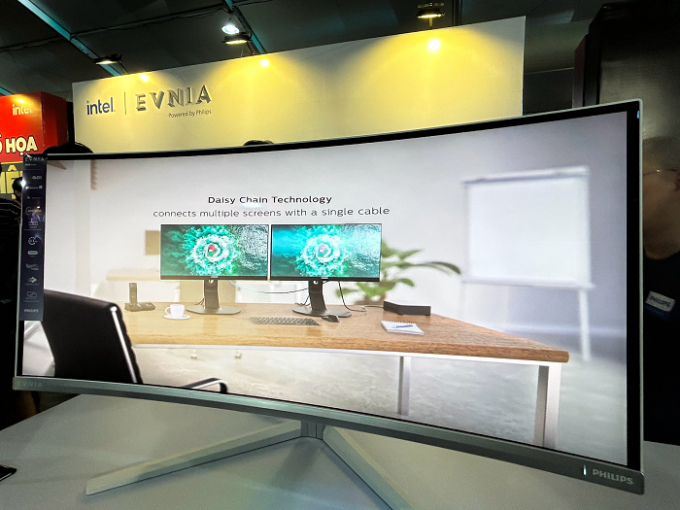 A feature not to be missed is the simple and powerful Daisy Chain connection to set up multiple screens to work at the same time. Daisy Chain connectivity allows users to control multiple displays and devices from a single Thunderbolt port. For example, a user can connect from a Thunderbolt port on a laptop to this display, then from a second Thunderbolt port on this display connect to a second 4K display.
Along with global trends in environmental protection and energy saving. Brilliance 27B1U7903 is equipped with Hideaway Power Sensor technology. For those who don't know, Power Sensor is a built-in sensor that transmits and receives harmless infrared signals to determine whether a user is present or not. The screen then automatically dims when the user leaves the desk, cutting energy costs by up to 80% and extending usage time.
Conclude
Coming to INTEL TECH CAMP 2023, Philips introduces screen models suitable for all users, with new technologies optimized to bring the best experience. At the same time, Philips monitors also show that they are fully capable of competing in the extremely diverse computer screen market at the present time.