It can be said that one of the most valuable additions that Microsoft brings to Windows 11 lies in the ability to support and compatible with diverse Android applications through a utility called Android subsystem or Windows Subsystem for Android. With a positive reception from the user community, Microsoft has gradually improved and built more effective Android compatibility layers, thereby paving the way for more and more popular Android games and apps to come to the Android ecosystem. Windows state.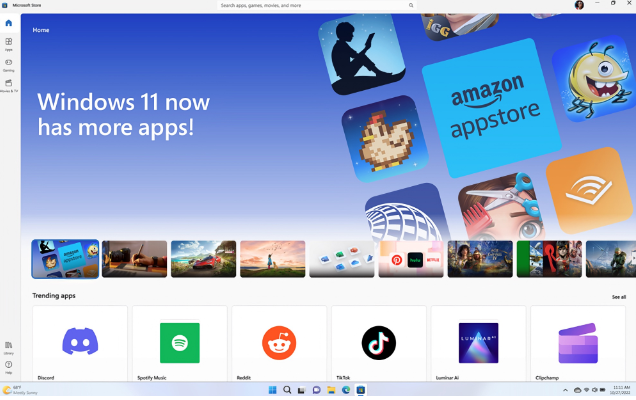 Many Windows 11-compatible Android apps appear in the Microsoft Store, but they're actually managed and hosted by the Amazon Appstore — the same app ecosystem used on Amazon's Fire tablets. Now anyone with an Appstore developer account can submit their apps for review and distribution on Windows 11 PCs, opening the door to all Android apps of any kind. can "land" to the Windows ecosystem.
This is an important part of Microsoft's ongoing plan to further enhance the experience for Windows Subsystem for Android. The utility has recently added support for Android 13, in addition to some other notable features, such as picture-in-picture mode. By this point, Microsoft probably felt that the Windows Subsystem for Android was mature enough to allow all developers to "submit" their applications.
You probably won't see a bunch of immediately noticeable apps on Windows 11, but over time, more and more "cool stuff" will emerge. Who knows — maybe the familiar Android app you've been wanting to experience on your desktop will actually come true. However, developers must ensure their application is handling window resizing and native mapping to ensure they work correctly on Windows 11.