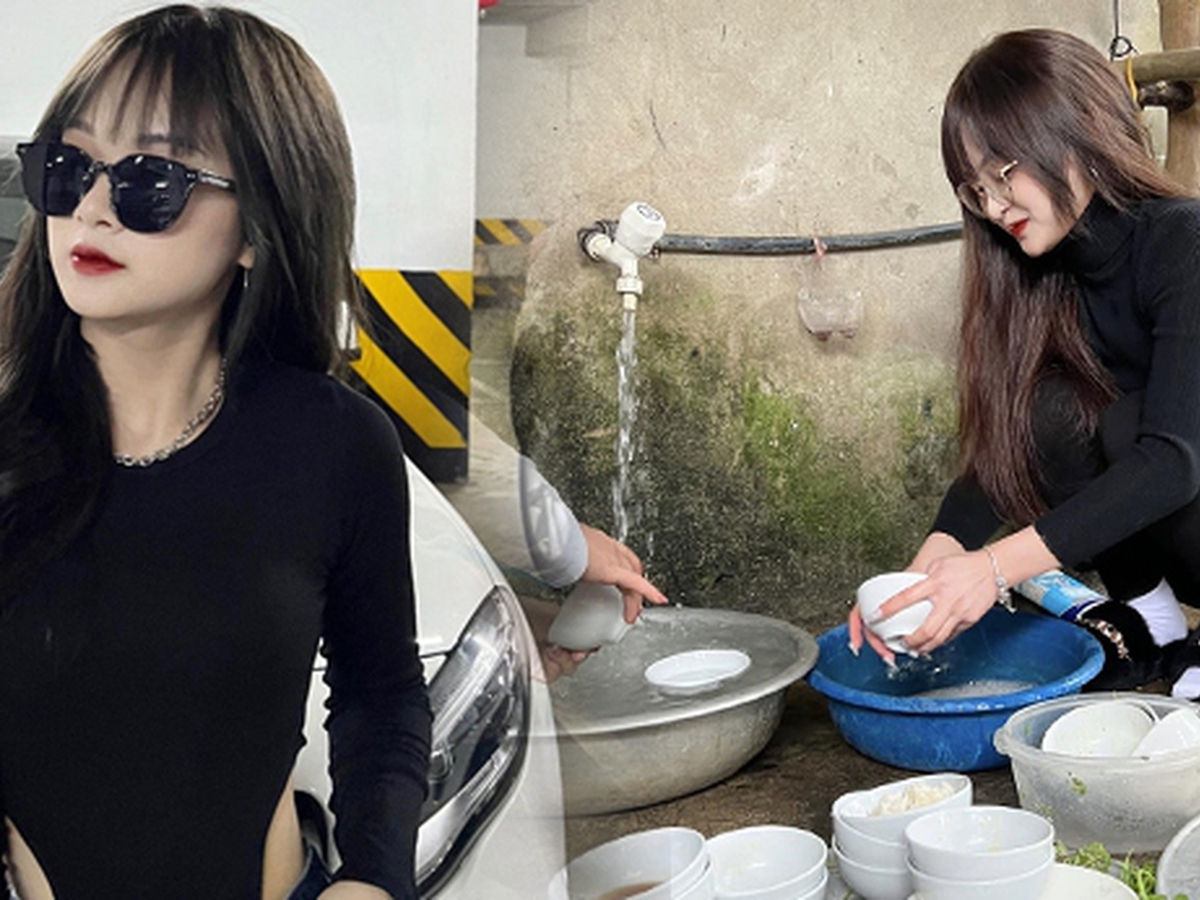 Gam Kami – hot TikToker Tuyen Quang, born in 2000. Two years ago, she began to be known on social networks thanks to the clips showing off her players with the nickname "holy billiards". Currently, her TikTok channel reaches 9.9 million followers; Fanpage 1.5 million followers. Each of Gam's posts receives a great deal of interaction, attracting a lot of attention.
However, in the process of working and developing her image, Gam Kami got entangled in many controversies, so many people think that her popularity is associated with scandal. At such times, the female "idol Top Top" said that she is always silent and tries every day. Last year, she officially started to build a spacious house for her parents in Tuyen Quang's hometown.
Different from the image built on social networks in recent times: luxurious and sexy, but when returning to her hometown in Tuyen Quang to celebrate Tet, the Tay girl appeared in a simple and responsible image. A series of photos of sitting washing dishes, lighting a fire, boiling cakes with Gam's grandmother are of interest.
The rare image of her makes the netizens both surprised and excited, and the owner has the opportunity to take advantage of "comedy": "Working all year to save money to make Tet nails. all" – female TikToker cleverly shows off her hard work.
Underneath the post, some viewers think that Gam Kami is just "doing color", taking a virtual photo, then going home to "press the phone". However, there are also opinions asserting that these are definitely her memories and memorable moments when she returns to her hometown and gathers with her relatives after a year of hard work and effort.