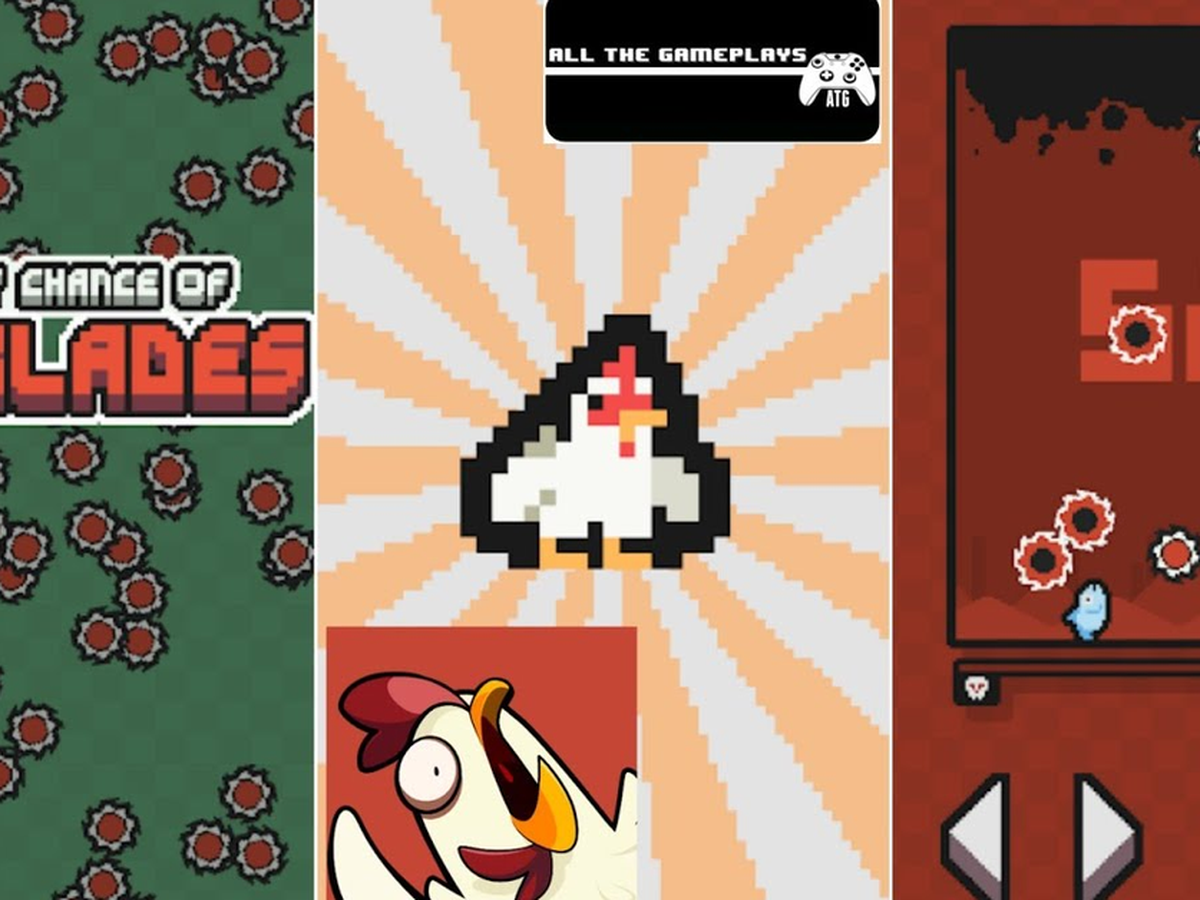 Just released on January 11, A Slight Chance of Sawblades is the third game product of young publisher Yong Kian CHIN from Singapore. In this game, the player will control his character to move left, right and jump to avoid the saw blades falling from the sky. With the aim of surviving as long as possible, A Slight Chance of Sawblades successfully entices gamers to be highly focused in order to survive against the ever-increasing pace of the game.
Simple, fast and challenging are the adjectives that best describe A Slight Chance of Sawblades.
Just survive for 60s, the task seems easy but turns out to be incredibly difficult because the "rain" of saw blades will become denser enough to challenge even the most sophisticated brains. Therefore, A Slight Chance of Sawblades has created extremely fierce competition among players. To compensate for the simple gameplay of A Slight Chance of Sawblades, after each game, players will have more spinning tickets to unlock new characters. In addition, the music system designed in 8-bit style is also a plus point to increase the excitement that the game brings.
In general, for gamers who love simple gameplay and are looking for a simple entertainment game, A Slight Chance of Sawblades is a potential rookie that has just been "released" in 2023. , the game has now been released for free on both iOS and Android platforms.