Eiichiro Oda, the author of the famous manga series One Piece, always has different ways to get inspiration to create characters in his works.
One of the best examples is Enel, the antagonist of the Skypiea arc. Enel seems to have its design and personality derived from a famous American music icon. Enel is also the name of an electricity factory in Italy. According to the story, he with the Goro Goro no Mi devil fruit can produce electricity and thunder from anywhere, even right on his body.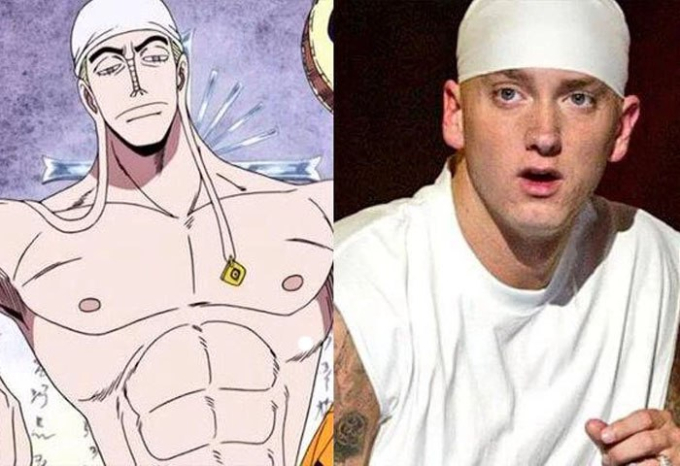 Enel's appearance is also inspired by famous singer Eminem.
There are many reasons to believe that Eminem played an important role in inspiring the character Enel in One Piece.
Previously, Oda has expressed his admiration for Eminem in interviews. When we consider that Skypiea was written in the early 2000s – a time when Eminem was extremely popular – the above connection begins to make sense.
Enel's visual design details have similarities with the male rapper. Even the character's narcissism could be a subtle homage to Eminem's confident and provocative style.
Not just Enel, Oda has a history of borrowing characters from popular culture to create his characters. For example, Sanji pays homage to Steve Buscemi in Reservoir Dogs. Furthermore, characters such as the naval admiral were influenced by famous Japanese actors.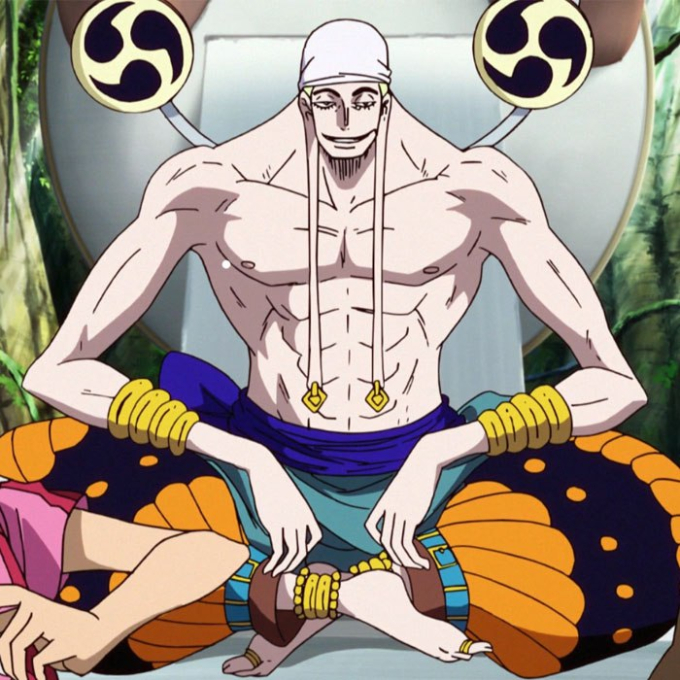 Enel's appearance in the One Piece anime
This shows that Oda has cleverly combined influences from real-life pop culture to adapt to the fictional One Piece universe. In Enel's case, this is done by enlarging the character's features such as longer earlobes, creating a character that while possibly inspired by Eminem, fits the world perfectly. The fictional world of One Piece.
While Oda has never explicitly confirmed that Enel was inspired by Eminem, evidence points in that direction. This not only proves Oda's creative talent but also shows the series' multifaceted appeal, capturing the imagination of fans around the world.