Recently, a Lien Quan Mobile gamer shared his "traumatic" story on social networks (MXH). It is known that this player's dedicated account was taken over by hackers and used the excuse of unreasonable "buying and selling". As soon as he noticed unusual signs, he tried to "freeze" the account and sent a help notification to Garena. After that, thanks to the phone number used to change the password, this gamer successfully "captured" the villain and had a more boring response.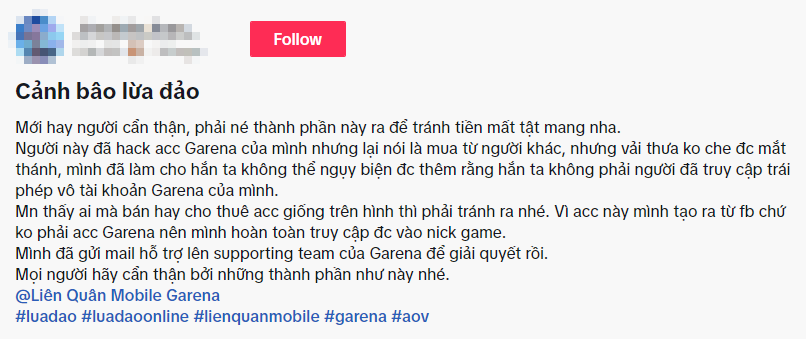 The warning post for the Lien Quan community is causing a storm on social networks.
It is known that the owner has received a security notice from Garena. Understanding that this was an unauthorized access move from another user, this gamer quickly followed the phone number in the email and successfully reached the above hacker. After a while of negotiating, this hacker demanded that he pay at least another 500,000 VND ransom. Realizing that it was impossible to reason with the crooks, the unfortunate player could only sadly lock their account and wait for the publisher's intervention in the near future.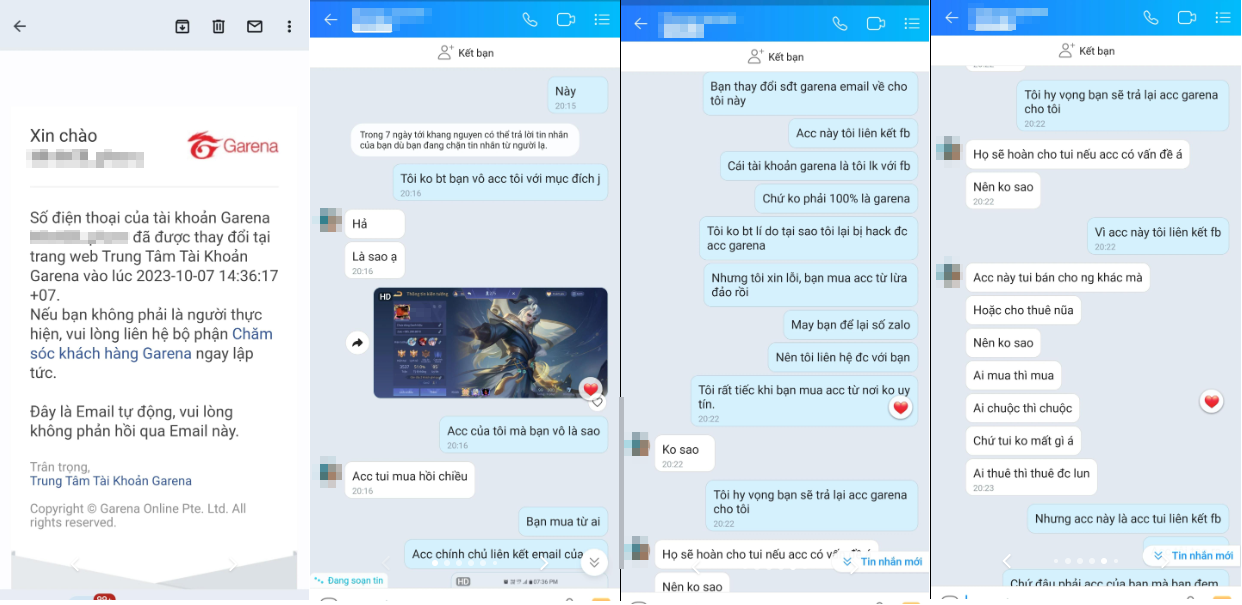 Hackers quickly navigated the story from "paying" to "ransoming" the stolen account.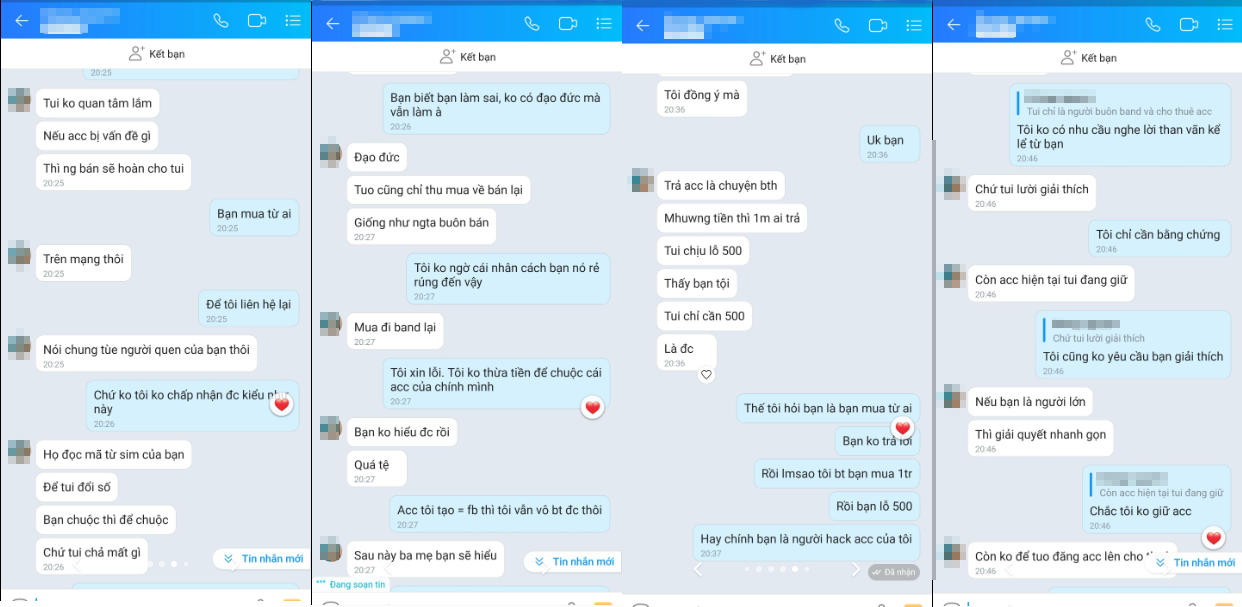 After unsuccessful attempts to exchange, this guy could only "give up" and watch the crooks take advantage of his account.
It's easy to see that this gamer has most likely declared his information in "black links" to receive free gifts. Because there is no reason why players' accounts and passwords can be accessed so easily. In fact, this disguised scam has been around for a long time. By logging into the dark web, bad guys will immediately record data and lead to lure their prey to "redeem their account" as in the above case.

Many players have also encountered the same predicament as this guy.
Luckily, the above player linked his account to Facebook instead of Garena. Thanks to that, even though he was hacked, he could still log in at the same time and temporarily lock his account to wait for the publisher's support. However, this is still a warning lesson for other gamers to avoid falling into the situation of losing money unjustly.