Just a few weeks after its launch, ChatGPT immediately sparked an artificial intelligence fever. Every major technology company cannot stand on the sidelines and watch OpenAI's ChatGPT steal the limelight. Chatbot technology, or more broadly, artificial intelligence (AI), has existed for a long time, but it was only thanks to ChatGPT that AI's coverage reached a global level.
ChatGPT's difference: you can't hold it in your hand!
Although users cannot hold this product in their hands, pioneering, many practical applications, ease of use, … are the factors that help ChatGPT participate in the Better Choice Awards. At the major tech awards, for the first time viewers will witness a series of real products facing off against… a non-physical innovation.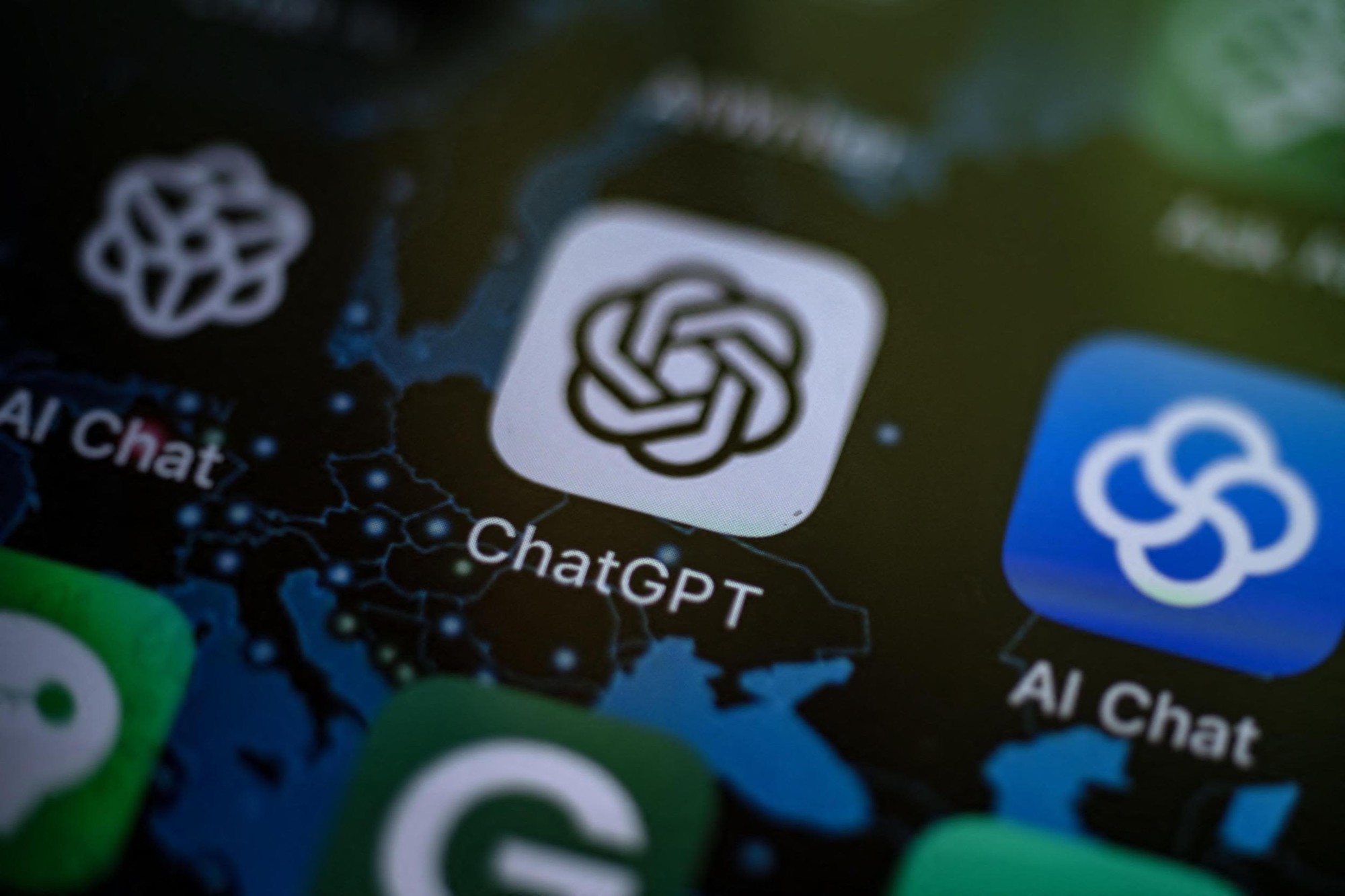 As with the devices featured at the Better Choice Awards, there are many reasons why ChatGPT stands out from the crowd. Chatbot technology has been around for a long time, but it was not until ChatGPT appeared that users on a large scale witnessed the power of large language model (LLM), the concept of a natural language processing model. with huge amounts of data).
The ChatGPT fever created not only surprised the community, but also caused a series of large technology companies to announce their own chatbots. Google, Meta, Alibaba or Baidu all join the new trend. Microsoft quickly invested directly in OpenAI to integrate artificial intelligence into its Edge browser; they developed Bing Chat that can answer users' questions in three directions: Accuracy, Creativity, and Balance.
Although not physical, ChatGPT is the most "real" product at BCA
The two words advertising always go hand in hand with a new product launch, but sometimes, products appear on the market that are so excellent that they don't need advertising.
ChatGPT is such a product. When proving their strength (invisibly also proving the capabilities of AI), users flocked to https://chat.openai.com/ in unprecedented numbers. ChatGPT immediately created records for the number of visitors.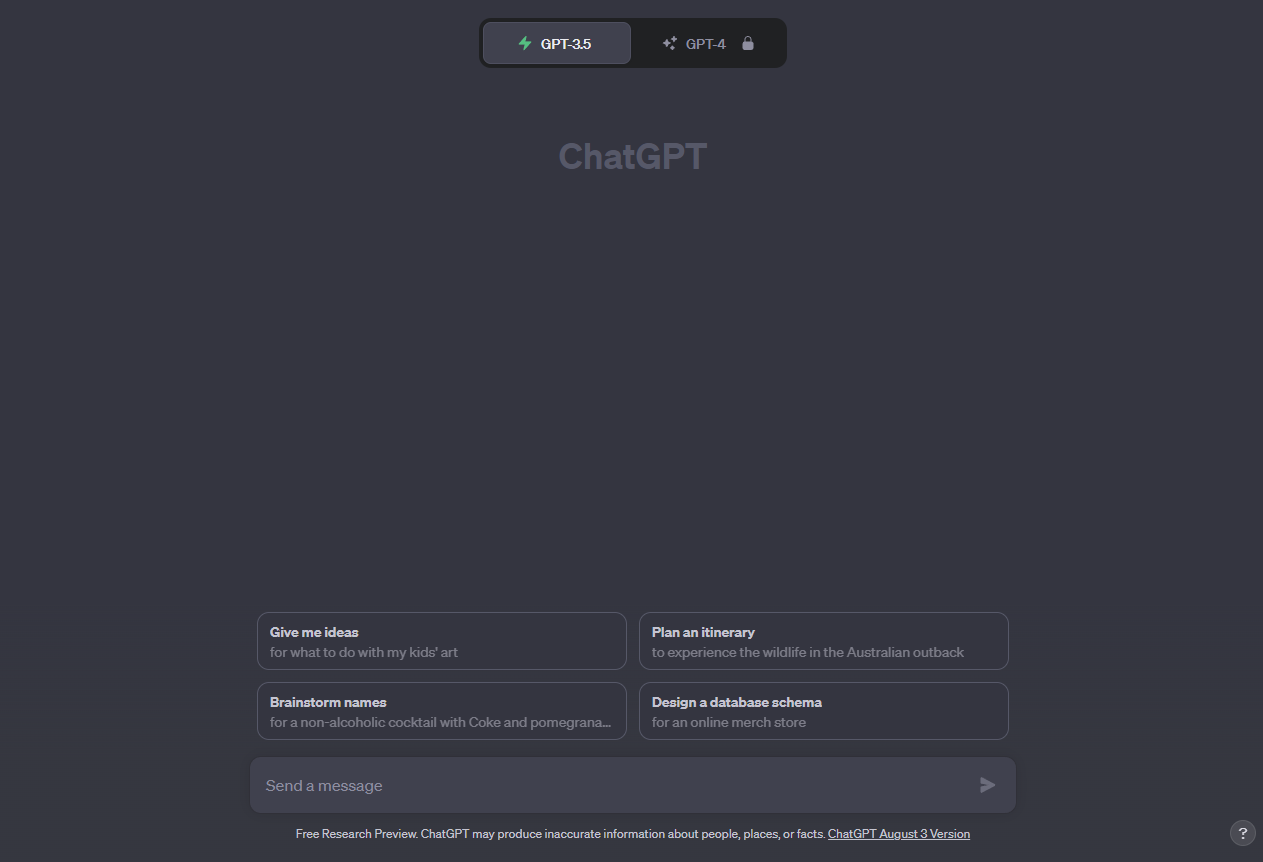 ChatGPT has a simple and easy-to-use interface. Users can chat with it like any other chatbot.
Although ChatGPT is not a physical product, the software that only exists on computers (and phones – ChatGPT is currently available on iOS and Android) is much more realistic than other physical products present at the event. Better Choice Awards.
In fact, ChatGPT is so "real" that it once gave users all the information asked, no matter how sensitive this information was. OpenAI quickly corrected the chatbot, and ChatGPT is now much more obedient than before.
In any case, it is difficult for the community to deny the influence of ChatGPT. For many people, perhaps this is the first time they have come into contact with the term "artificial intelligence", used a chatbot, or learned about the outstanding capabilities of AI.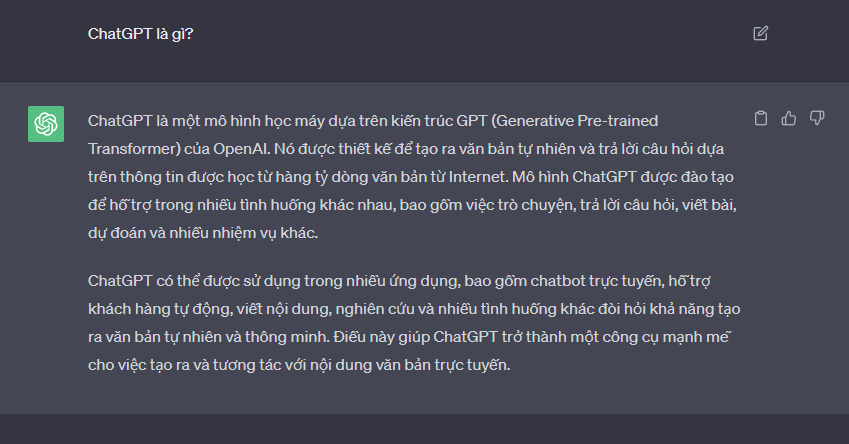 ChatGPT answers the question "What is ChatGPT".
ChatGPT also immediately awakened the giants in the technology industry, causing them to accelerate the pace of research on their own artificial intelligence systems for the purpose of competition. Thanks to this factor, users have more choices or find services that suit their personal needs.
And while these artificial intelligence systems are not perfect, their arrival into the hands of the masses is a step in the right direction. AI systems will have to go through a very long testing period (including trial and refinement) to be perfect, and we – the users – are the individuals directly participating in the process. "open beta", and improve the product we use later.
At the Vietnam Innovation International Exhibition 2023, where the Better Choice Awards Gala combined with art performances, ChatGPT will compete with a series of other innovative products from many technology companies. . Although not directly present to be displayed on stage, the influence radiating from ChatGPT can certainly make other real products admire.