In the Road to Asian Games 2022 – Road to the 19th Asian Games held in Hangzhou, China, the preparation work of the teams representing Vietnam to participate in the competition has just begun. started but was already very hectic. After the announcement of the League of Legends lineup, recently, the PUBG Mobile team was also released.
Here, representing the participating country, the boys of Box Gaming are the chosen names. Including: "QuanG" Le Van Quang, "TruongZin1" Bui Xuan Truong, "Gosuu" Nguyen Quoc Cuong, "Thien2k" Huynh Trong Thien and "Tduc" Chu Trung Duc (newly transferred from D'Xavier). These are also key members of Vietnam 2, the team that won bronze at the last SEA Games.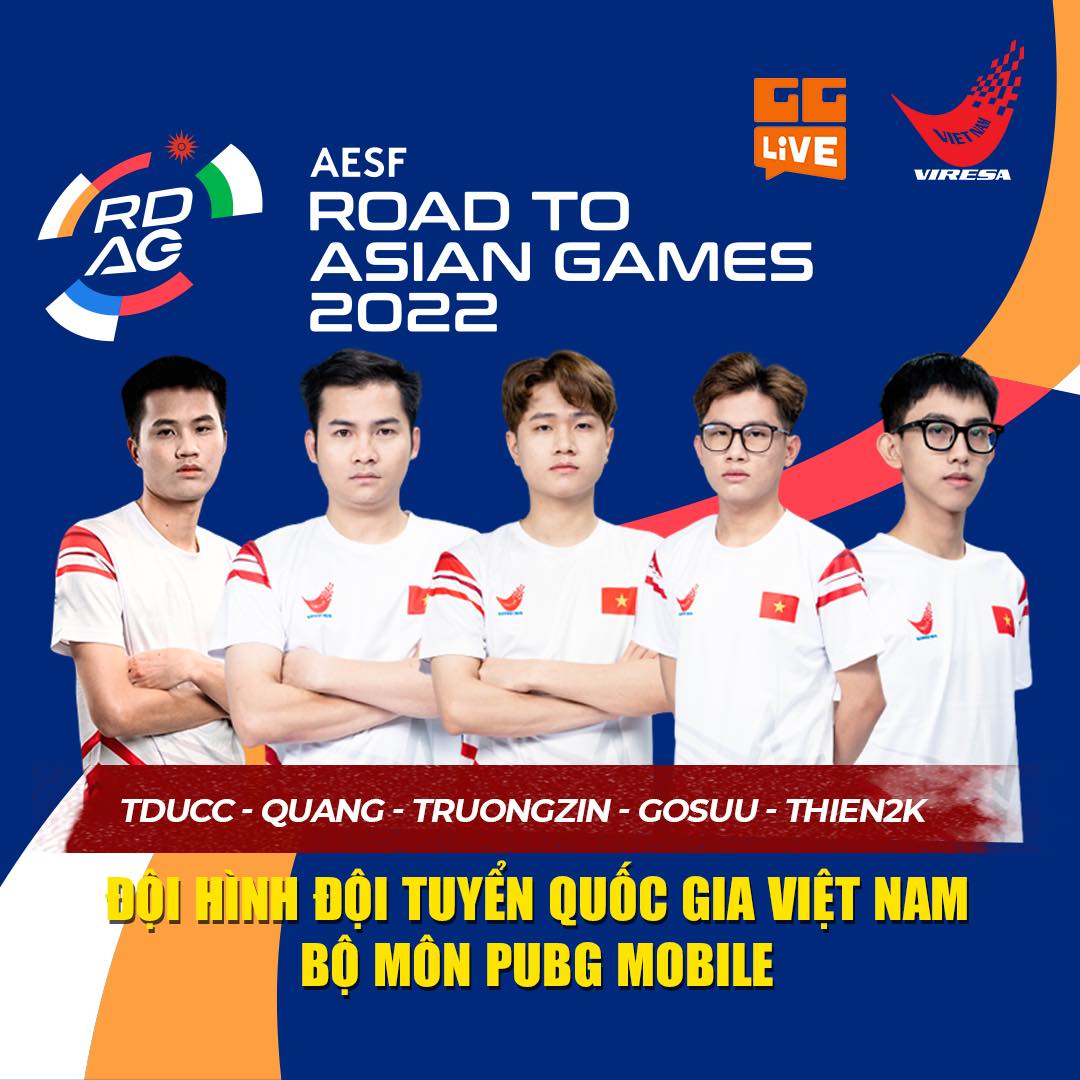 This information surprised the community somewhat. Because before that, D'Xavier had a higher achievement with a silver medal and impressive performance at the tournament in Cambodia. However, with recent controversies and personnel changes, this newness has not been able to prove the quality of the new lineup. Therefore, game fans agree that the Box Gaming players holding tickets to Hangzhou are completely worth it.
It is known that PUBG Mobile at the Road To Asian Games 2022 event will be held from June 22 to June 26 in Macau, China. The participating countries and territories will be divided into 4 competition regions including: West Asia, Central and South Asia, Southeast Asia and East Asia. In particular, the PUBG Mobile Vietnam team will be in the group of teams from Southeast Asia. Hopefully, fans will receive good news from their "warriors"!