Recently, the Riot Games development team announced the impressive design of a strange creature. With the appearance of a giant snake, this object contains lava flows and possesses aggressive behavior, identical to ancient threats in legend. Very quickly, the product attracted the attention of the global gaming community. Many individuals believe that this is the "father" of Baron Nashor – the iconic monster of the game League of Legends.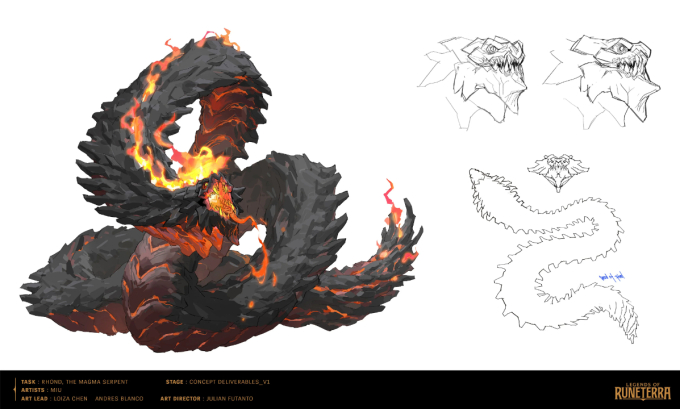 The design of the strange creature that Riot just revealed.
In fact, this is the initial sketch of Rhond, the Magma Serpent (roughly translated: Rhond – Lava Serpent). It is known that this creature is a card that appears in the game Legend of Runeterra. In Riot lore, Rhond is an ancient monster worshiped by all Freljordians. A long time ago, this ferocious python had a decisive battle with the Storm Guardian Volibear for supremacy. The battle was so terrible that the traces it left behind are the mountains and rivers of the present-day tundra.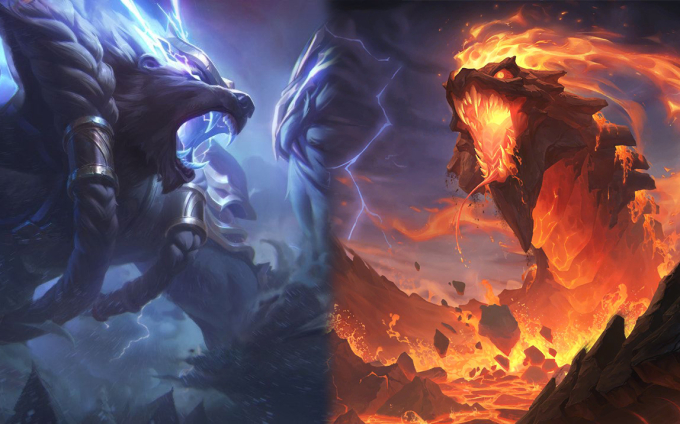 Rhond and Volibear once fought to the death in the ancient Freljord.
Meanwhile, Baron Nashor is a mysterious monster of unknown origin. Nowadays, the models that gamers see in matches are just copies of the original great monsters. According to folklore, this is a worm that has become a star and dominates the Serpentine River, flowing through Summoner's rift. Baron Nashor is so scary that even the elite troops of Demacia and Noxus have to stay away, not daring to come close to explore.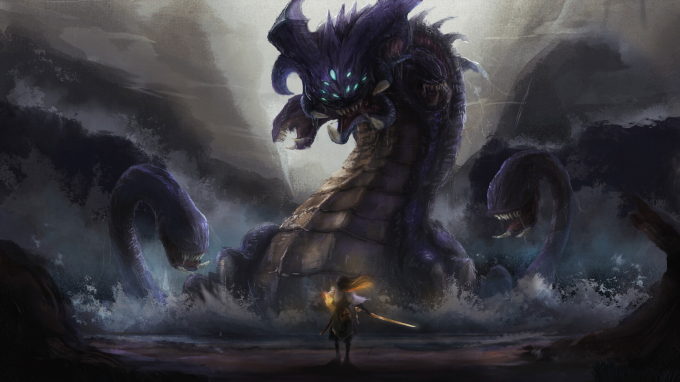 Baron Nashor is a monster whose movements are more mysterious than Rhond.
When the Summoner's rift map was formed, the Baron worm suddenly disappeared for unknown reasons. From the rumors being passed around, Arcane engineers are said to have recreated a smaller version at the present time. In terms of appearance and personality, Baron Nashor is very similar to the ancient Rhond monster. Therefore, it is not difficult to understand why many gamers are confused about the presence of these two mysterious creatures.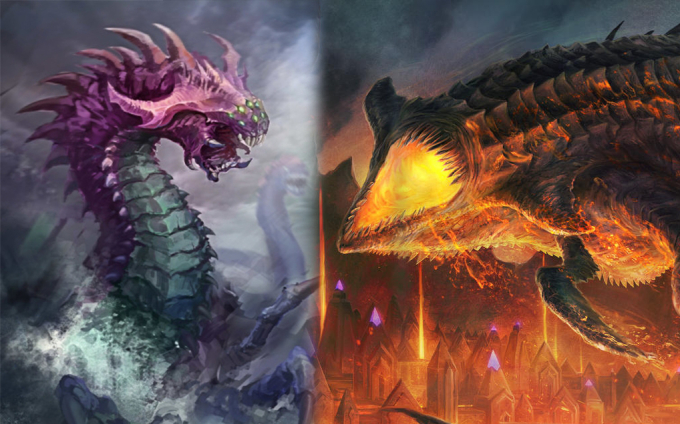 Baron Nashor and the monster Rhond have many interesting similarities.
It is possible that the appearance of Rhond, the Magma Serpent will open up many interesting aspects in connecting the two games in the future. Undeniably, the thrilling element of Runeterra's storyline has created great appeal to the gaming community.