Intel and Argonne National Laboratory recently announced that they have completed the installation of the Aurora supercomputer. This supercomputer is expected to go into operation this year.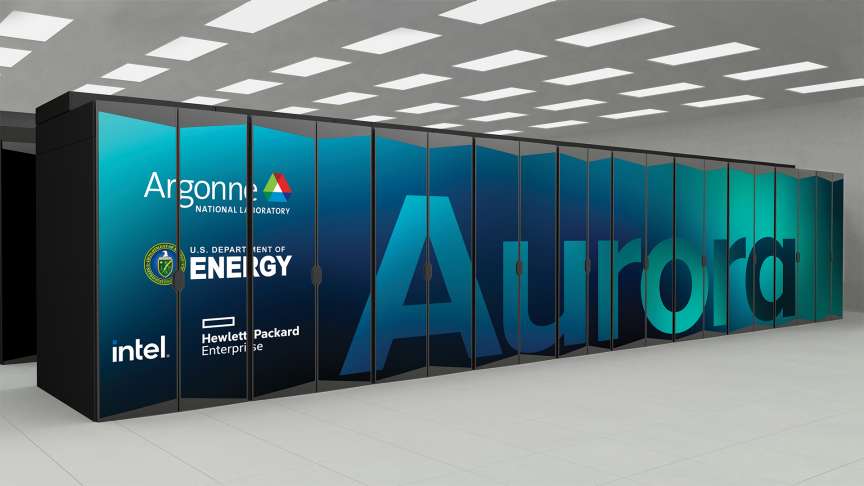 This will be the second US supercomputer along with the AMD-based Frontier supercomputer. Exascale is the computer system's ability to process at least one exaflops, which is one billion billion operations per second.
In 2015, the Aurora supercomputer was introduced for the first time, with a power of 180 petaFLOPS. As expected, it will be completed in 2018. But by the end of 2017, Intel announced that Aurora will be released in 2021, but with a power of 1 exaFLOP.
In October 2020, the DOE said Aurora continued to be delayed for another 6 months, and in October 2021, Intel announced that Aurora exceeded the threshold of 2 exaFLOPS. To date, the installation of Aurora has just been completed.
Intel also announced an AI model called Aurora genAI running on the Aurora supercomputer system.
Aurora uses DDR5 with a capacity of 10.9 PB, 8.16 PB HBM in the GPU and 1.36 PB HBM (High Bandwidth Memory) in the CPU. Aurora is also equipped with Max Series 1550 GPUs, for the best SimpleFOMP performance available today.
The Aurora supercomputer will be used to solve climate change problems, research the universe, analyze cells, find a cure for deadly diseases, develop artificial intelligence or find Find new materials.
Since November 2021, the Aurora manufacturing team has built the system piece by piece, installing the compute wafers, and more that have been shipped to DOE's Argonne Leadership Computing Facility (ALCF).
Aurora's compute plate contains the processor, memory, networking, and cooling technology. They are rectangular blocks and each weighs almost 32 kg. The Aurora supercomputer occupies the size of two professional basketball courts in the ALCF data center.