After years of delay, Apple has finally officially introduced its mixed reality glasses called Apple Vision Pro, a device that allows to "seamlessly" blend the digital world with the real world. Shaped like a ski goggles, CEO Tim Cook proudly introduces the device as "the first Apple product that you can see through, not just stop there."
True to many rumors from before the event, this device will come with a removable battery and be controlled by eyes, hand gestures and sound. The starting price of the product is $ 3,499 and will be available from the beginning of next year, starting with the US market and then coming to other markets.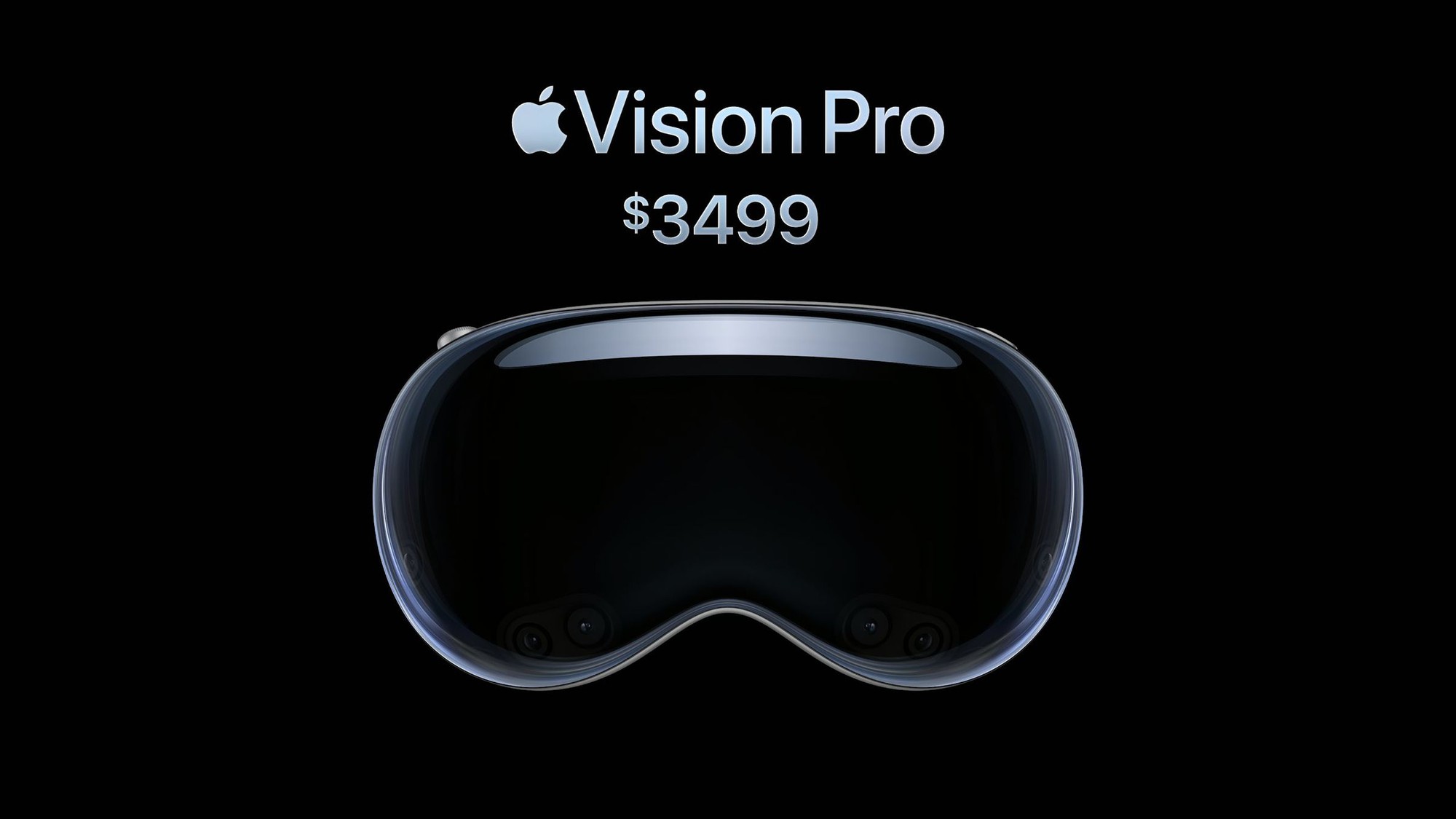 The starting price of the device is up to 3,500 USD.
As a mixed reality headset – or can also be seen as a mixed reality device – when users can switch between 2 modes of augmented reality and virtual reality with the touch of a button. Unlike the Meta Quest virtual reality headset, users will not need a controller to use it.
Instead, you can view and access the application icons in this VisionOS operating system just by looking at them. The operating system already includes some of Apple's most popular apps, like Messages, Books, Camera, FaceTime Music, and Safari.
You can tap to select or tap your finger to swipe and give voice commands via Siri. It also supports Bluetooth accessories including the Magic Keyboard and Magic Trackpad and allows you to connect it to your Mac for use inside the device. The cameras on the bottom of the device can record your hand gestures even when your hands are in a low position, so you don't have to put your hand in front of the camera to use it.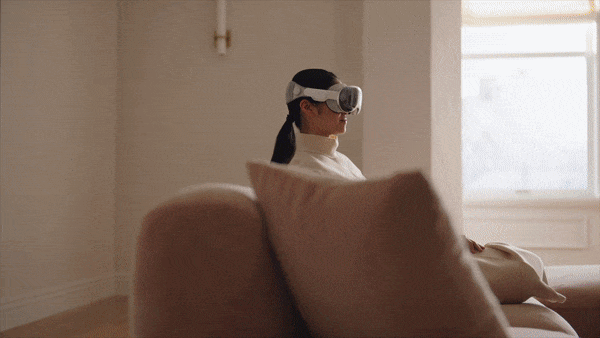 Control operations with hand gestures and eyes, instead of a controller.
Here are some detailed images of the technologies inside this Apple mixed reality headset, many of which have appeared on many other products of the company.
The Vision Pro's exterior is a layer of glass with an aluminum frame around it, with each eye containing a total of 5 sensors, 12 cameras (side-and-bottom cameras, TrueDepth camera and LiDAR sensor) and a 4K screen. .
In charge of all these processing tasks is Apple's own M2 chip, along with a new chip called R1. These 2 chips will take care of processing information about the surrounding space collected by the camera combined with LED light that tracks the user's eye movements.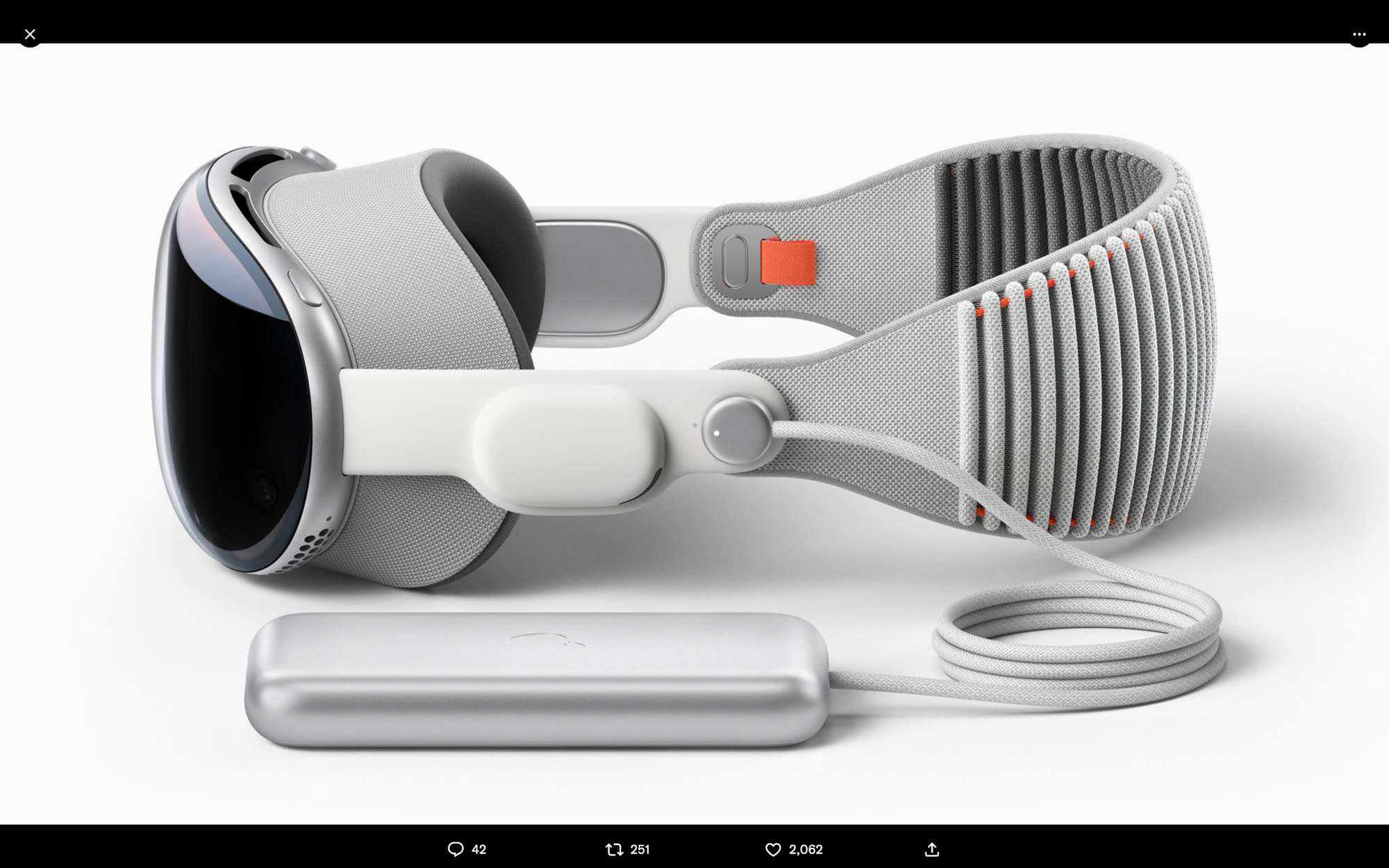 Vision Pro glasses have a removable battery included.
The mask around the glasses (which Apple calls the Light Seal) and the strap around the head (which Apple calls the Head Band) are lined with fabric and have a modular design. They can be adjusted to fit a variety of face and head shapes, Apple says.
Zeiss also makes custom optical lenses that are attached with magnets to the lenses for those who have to wear near- or far-sighted glasses. As originally rumored, the device comes with an external battery that lasts for 2 hours and is connected via a "flexible woven cable" that can be tucked into a pocket. You can also connect it directly to the mains and use it throughout the day.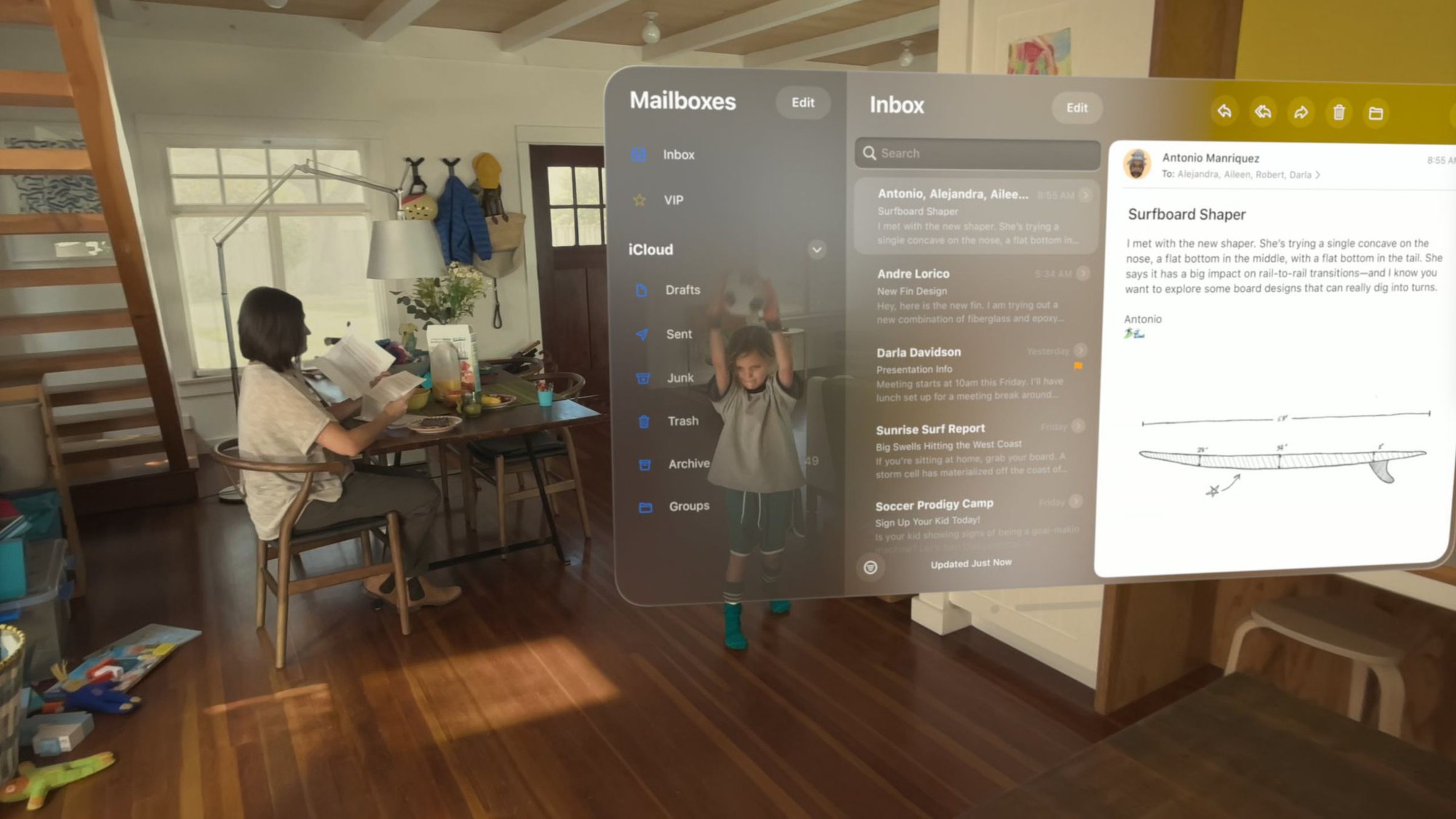 In AR mode, users can observe the real world around when interacting with the virtual world.
Apple promises sharp images and 4K video transmission. More importantly, Vision Pro users can observe the people and objects around. Meanwhile, the front of the device will have a screen that shows what the user is looking at, so people outside can follow your eye movements as they move around. If you switch to VR mode completely, a glowing screen will obscure them so people around you know you are not watching.
In addition, Vision Pro creates a digital "copy" – essentially a realistic avatar – by scanning your face. The device will show videos of your surroundings so you can see the real world, but you can also project 3D objects into real space, including dragging them out of the message to bring them up. into the world around.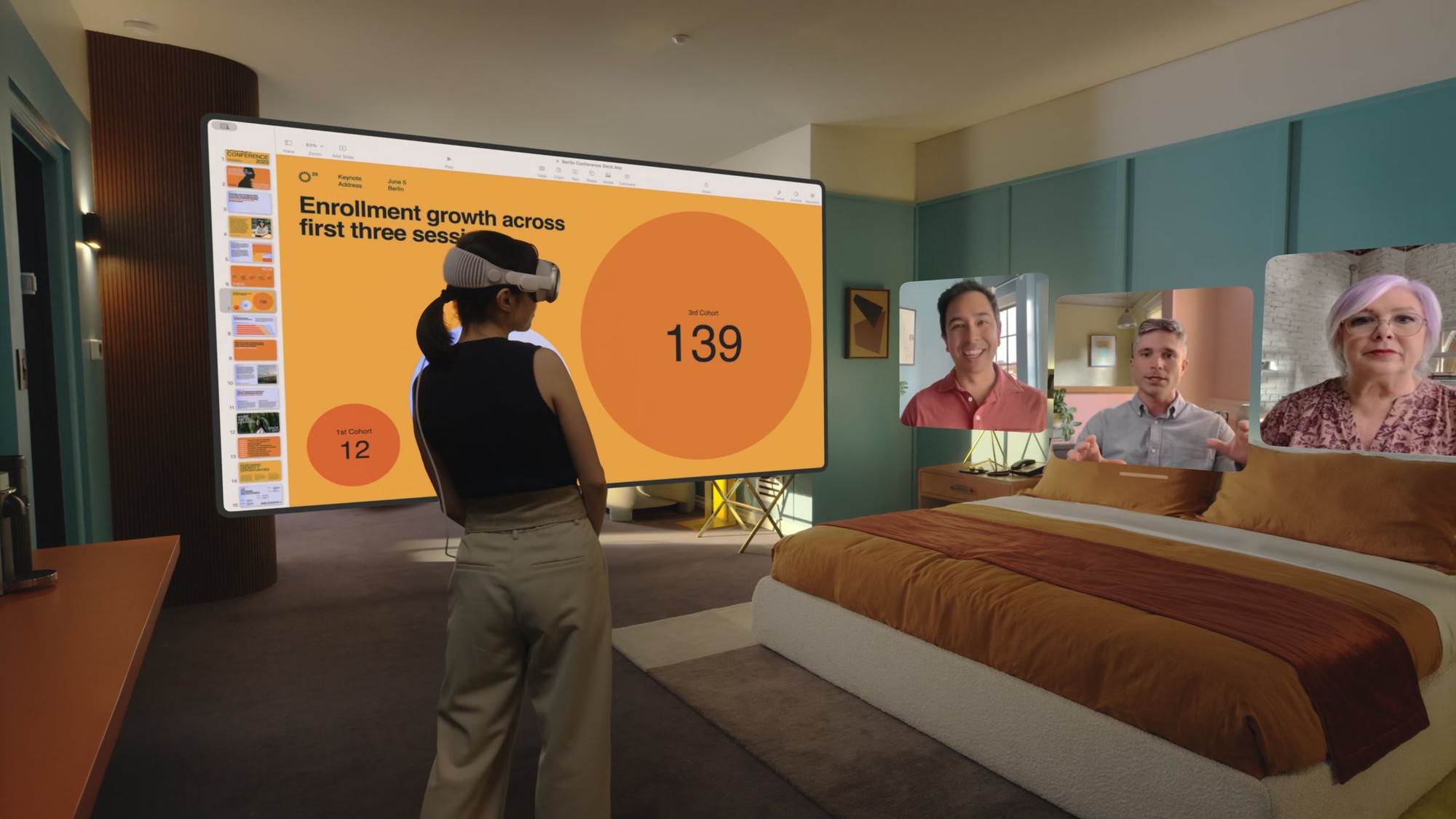 It would not be an exaggeration to say that this mixed reality device will become a substitute for all other display media today including phones, tablets, laptops, computer monitors, TVs and even cinemas. movies, especially 3D movies, when it can zoom in and out of the image in front of the user with many different sizes.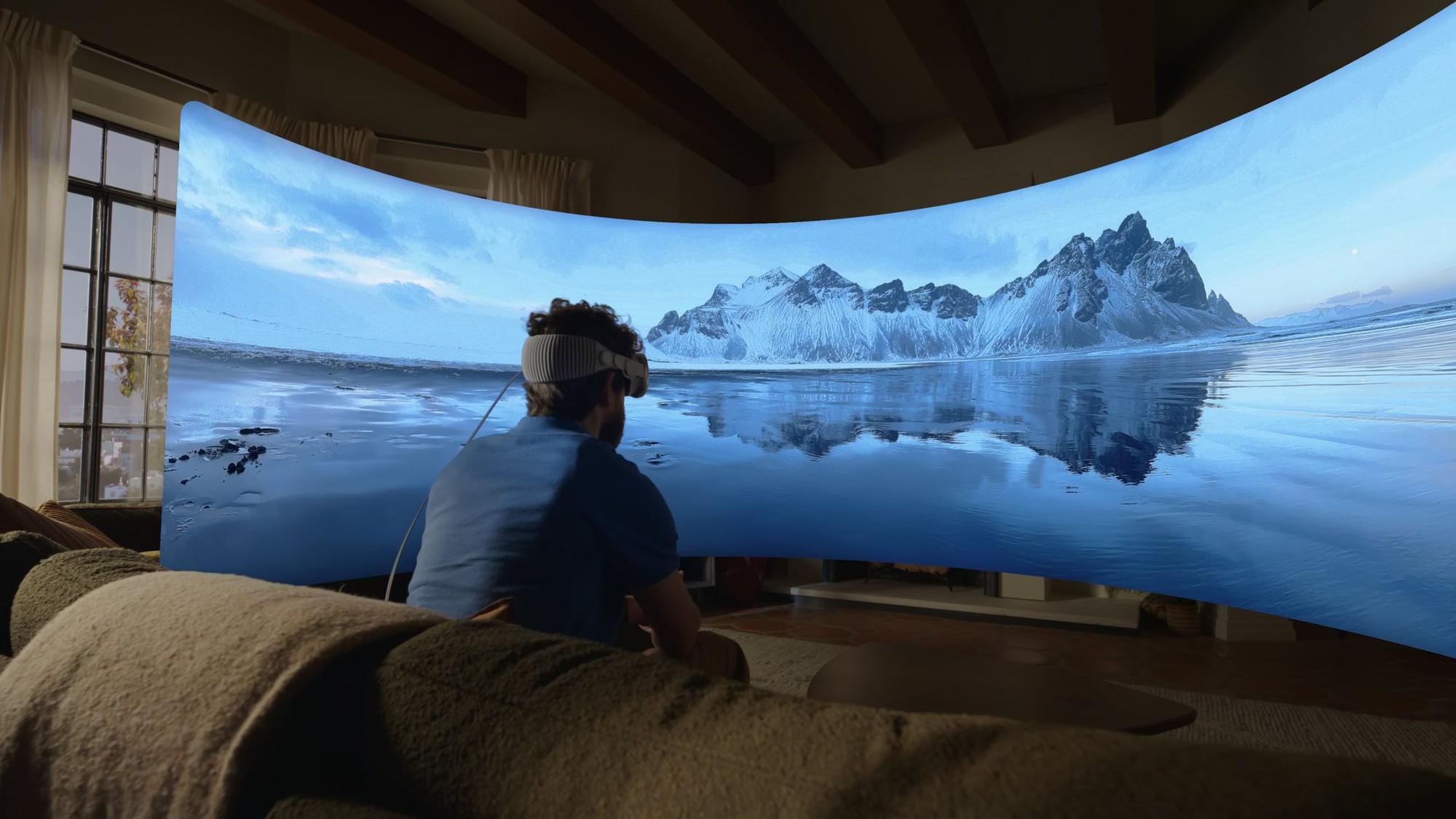 During the product introduction, Apple also announced a partnership with Walt Disney Studios when CEO Bob Iger promised to bring more virtual reality content in the near future.
Apple Vision Pro mixed reality glasses introduction clip
The Vision Pro presentation explains why Apple has delayed the device for so many years. This device seems to be the synthesis of a series of technologies Apple has developed over the years, such as the TrueDepth cameras and FaceID's LiDAR scanner on the iPhone, the ultra-high-density MicroLED display, the Apple Silicon M2 chip… No actual product has been released yet, but it is likely that these technologies will allow Vision Pro to overcome the disadvantages that rival HoloLens have encountered before such as narrow viewing angles, low image quality and quite heavy weight. .
With the launch of this new product, Apple and Meta now officially become direct rivals on a new playground: virtual reality glasses.