Rats are rodents with the ability to reproduce rapidly. Despite its small size, this animal can destroy crops, destroy furniture and cause unpleasant odors to living spaces.
Rats live in damp, dark places, so they often carry many harmful viruses and bacteria. In particular, the plague caused by bacteria Yersinia pestis from mice has caused the death of tens of millions of people. For these reasons, most people hate and even fear rats, and it is even a psychological syndrome (Musophobia) that many people suffer from. And many people think that elephants are like that.
It is not clear where or when the "elephant is afraid of the mouse" myth started. However, many scholars around the world suggest that it can be traced back to AD 77, the time of Pliny the Elder and later Aristotle – perhaps the most influential scholar of antiquity.
Pliny was the first to say that "elephants fear mice more than all other creatures", and because he was so influential and highly regarded, this was not only popular with the Romans but also with the Romans. It also spread to other places over the following millennia.
However, it is a fact that elephants do not live in the natural environment of the West, so like animals strange to the ancient West, the appearance and behavior of elephants is completely dependent on their intelligence. Western imagination at that time.
And accordingly, some people are actually fascinated by the image of a few tonne animals cowering and showing great fear in front of a tiny rat, such as Allen Moulin, a doctor in the 1600s.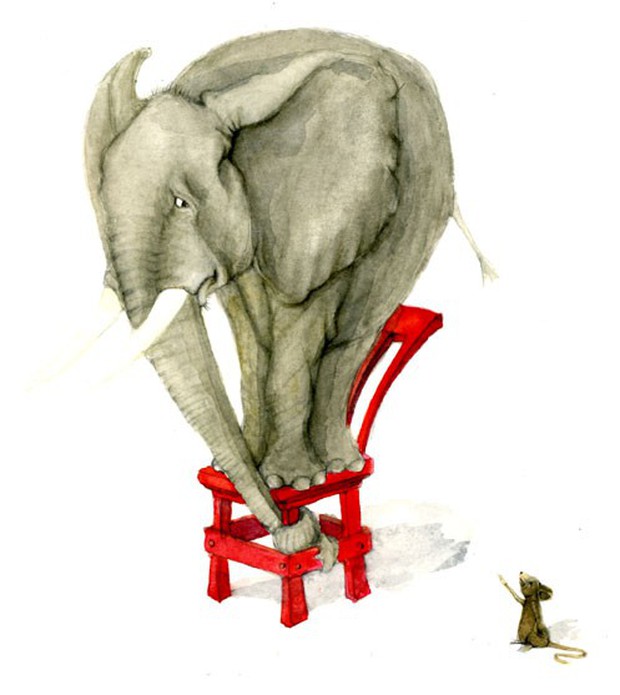 It is often said that elephants are afraid of rats – at least, the folktales of many different cultures claim to be so. Not only that, it is also said that elephants are very afraid of mice because rats can crawl into the elephant's nose, making the elephant very uncomfortable, even suffocate and die.
Moulin, who had little knowledge of elephant anatomy, argued that since elephants have no epiglottis – the cartilage that protects the windpipe when swallowing – it is reasonable to assume that such a large creature could scare a small mouse if it can crawl up the trunk and possibly suffocate the elephant.
However, this has absolutely no clear scientific basis. Modern biologists agree that elephants have soft cartilage to protect their windpipes. Even if a mouse, insect or any kind of "debris" got into the trunk, the elephants could easily blow them out.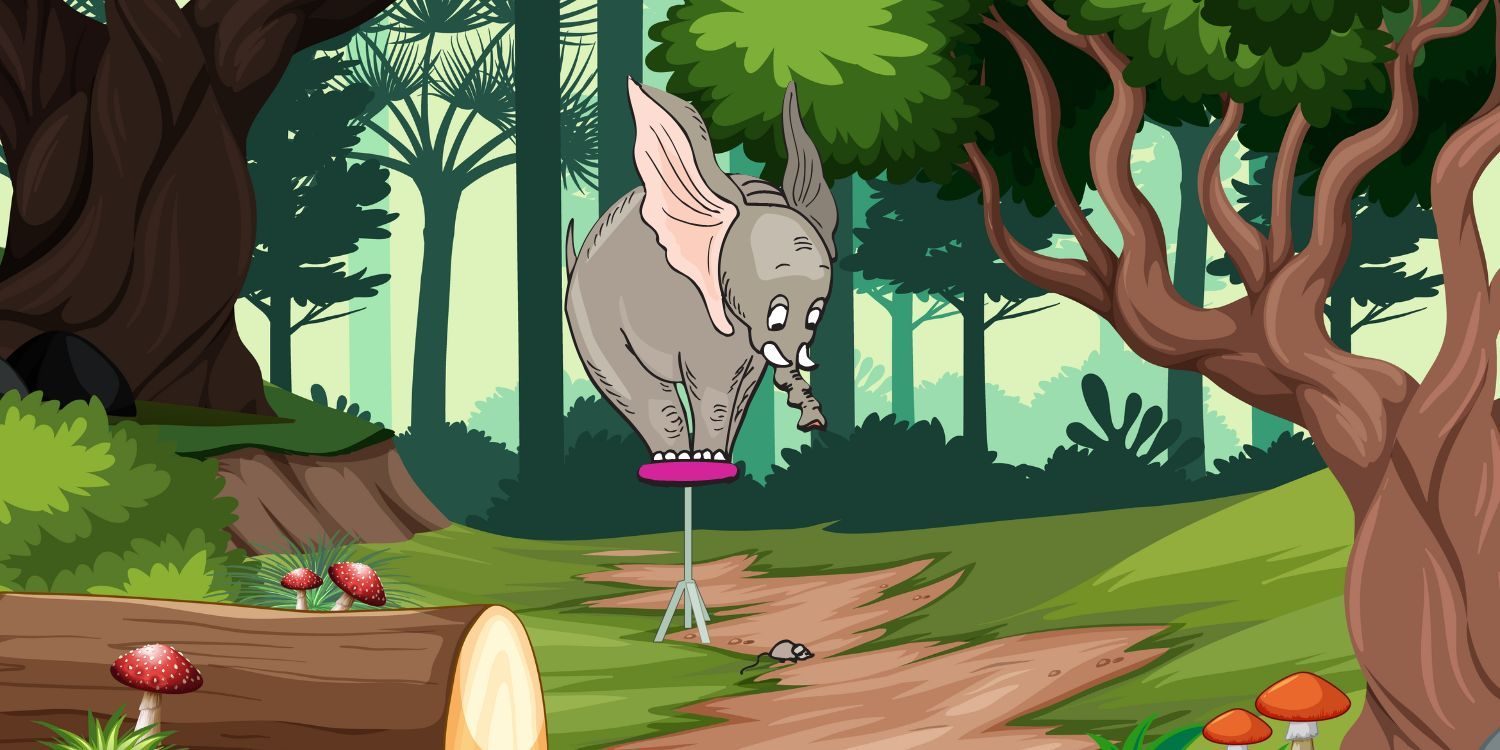 Science has also confirmed this, although things are a bit different. In fact, elephants are not really afraid, but they are just startled because the mouse suddenly appears and moves too fast. Experiments on elephants show that they react similarly to cats or dogs, and even snakes.
However, in an episode of Myth Busters – an American science and entertainment television show, Adam Savage and Jamie Hyneman discovered the myth is actually a real thing. Although they could not conclude why this was the case, their experiments showed that South African elephants were "deadly standing" in their path when they encountered the rats – when the elephants noticed the presence of the rats, they actually backed away and even started moving in the other direction.
According to John Hutchinson, a researcher at the Royal Veterinary College in London, elephants in the wild get very nervous whenever they discover traces of these small and agile creatures. That means not only rats can frighten them, but dogs, cats and any other small and agile creature can make elephants feel anxious. In addition, there is an element of novelty involved.
Captive elephants, like those in zoos or circuses, are often seen sleeping with rodents right on top of them. These elephants seem to care very little about the rats. So instead of being afraid of rats, elephants seem to be startled only by their nimble movements. And, really, the same could be said for any animal that lives in the wild.
In addition, in studies conducted by the Elephant Conservation group in Kenya, they found that elephants are very afraid of bees.
Lucy King, a zoologist who led research conducted by the Elephant Conservation group in Kenya, said elephants are afraid of bees because every time they hear a bee, the elephants will immediately run away.
By testing the buzzing of bees, they found that the elephants would stop, try to locate the sound, then the leader would order the whole herd to retreat.
She and her team hope this approach will help them drive away the elephants that destroy Kenya's crops, and at the same time reduce the number of people killing elephants to protect their crops.