Recently, a VALORANT player surprised the online community when he announced a bold idea. Not only did he do it himself, he also successfully created a feature that any game publisher would like to have. That is the mechanism to choose the skins of items and weapons.
Through this gamer's website, other players can visit and vote for their favorite skin. From there, the community can find a common voice to contribute to improving the next skin lines of VALORANT.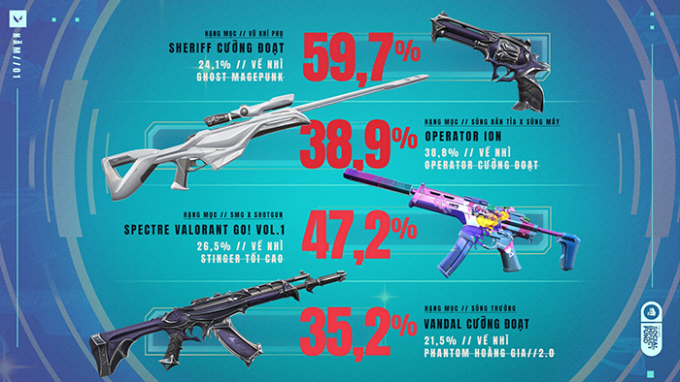 VALORANT always knows how to make players "headache" with its massive outfit inventory.
Out of curiosity, this gamer wants to build a voting system to accurately calculate the popularity of the released skins. So far, the controversy over the costumes in VALORANT has been a pretty street issue. However, the gaming community can only stop at talking and giving opinions instead of giving specific numbers.
Realizing the "secret situation" faced by the gunmen, the main character was determined to build a website to publicly vote on all the comparative ideas of the VALORANT community. Very quickly, the site received a lot of praise and attracted a large number of players to support in the past few days.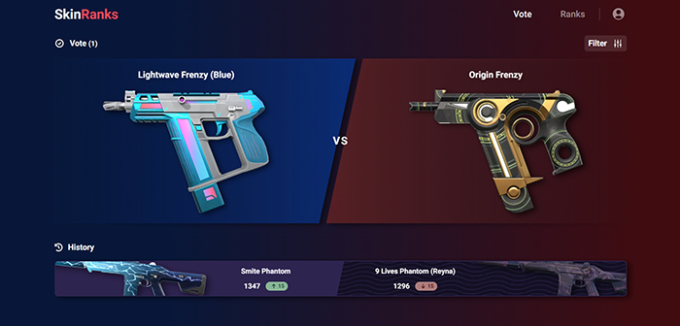 This voting site aggregates all of VALORANT's weapon skins and items for direct comparison.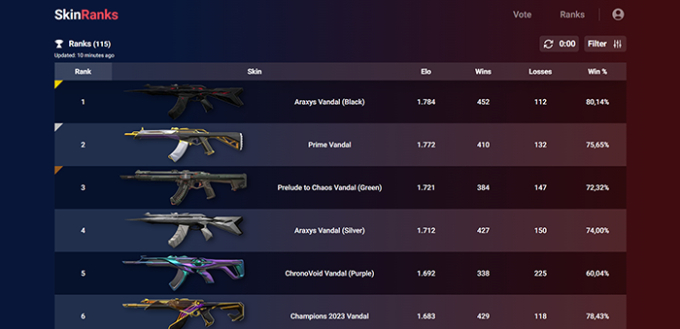 The rankings of the skins will also be updated and refreshed continuously on the statistics table that the players have voted for.
With a simple, eye-catching and equally effective interface, the website has quickly become popular and increasingly perfect. The more people visit, the more accurate the voting rate will be and thereby, reflecting the preferred trend that VALORANT players in general and the gaming community in particular are aiming for.

This guy received a lot of praise and encouragement after announcing his website.
Compared to other games, this unique feature has never appeared before. Thanks to the high practicality, this guy's initiative is making other players "crave" at the moment. Hopefully, there will be more interesting ideas appearing in the future to help improve the player's experience.