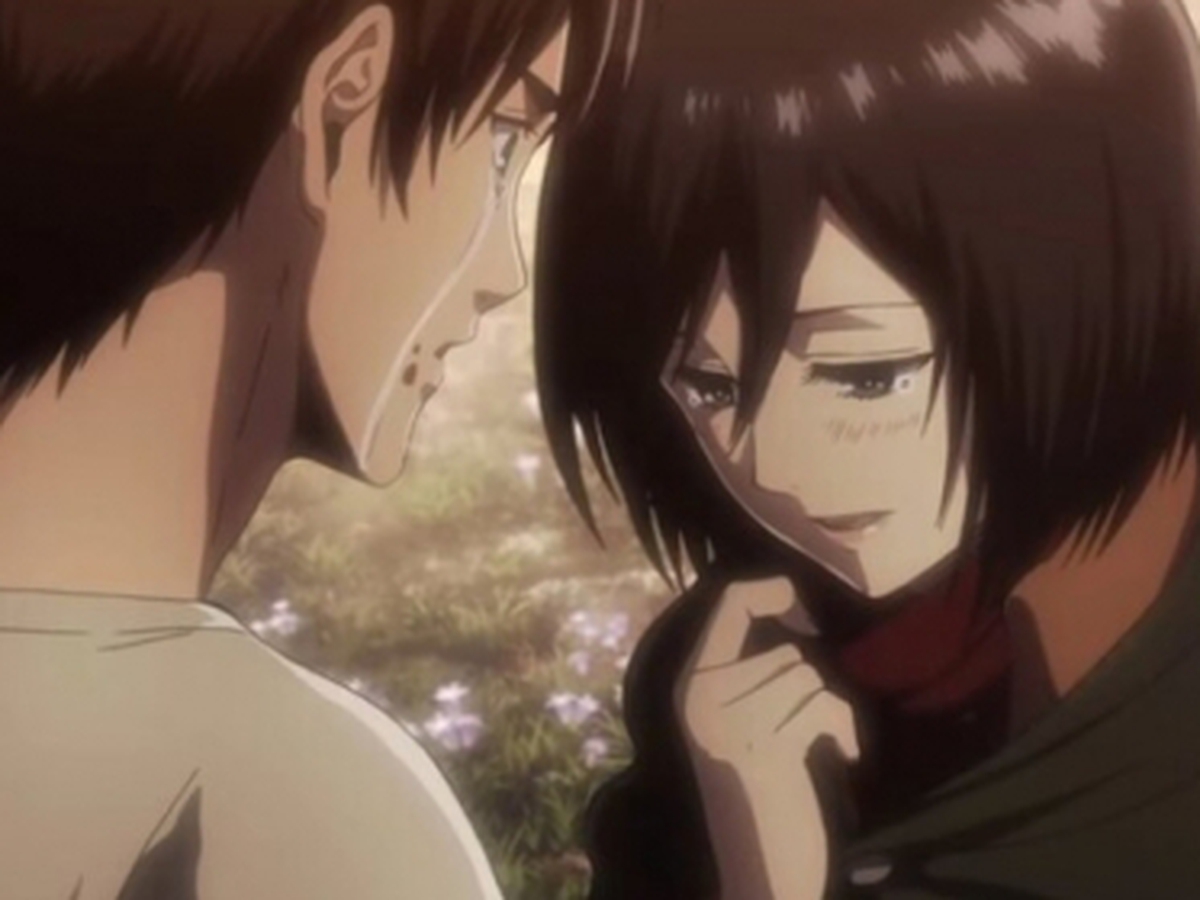 The final episode of the Attack on Titan anime has aired, bringing viewers countless mixed emotions, a mixture of pain, and the happiness of love and friendship. The audience followed the heroes in the final dramatic moments of the battle between giants and humanity.
At the end of the movie, Eren passed away forever in Mikasa's arms, an act of love but also full of despair. The heartbreaking choice that could not be made otherwise by both Eren and Mikasa made anyone watching unable to hold back their tears.
Many fans were saddened by Eren Yeager's passing, as he and Mikasa never had the chance to be together, even though they both had special feelings for each other. However, fortunately, in an original scene of the anime, the two were given the opportunity to reunite in the afterlife and finally be together.
Mikasa and Eren meet in the afterlife
The final scenes to close the anime showed a glimpse of the future, as well as a farewell to Mikasa, who was laid to rest in old age. This is also a testament that even the most fearsome giants cannot stop the inexorable progress of time.
In that sad moment, the curtain closes on the final theme, a work that connects Eren and Mikasa with images that recount their journey. As the screen fades, we see young Mikasa in the afterlife, waking up to find Eren by her side, as if he had never left. This scene can make even the hardest of hearts cry.
Rare emotional scene between Eren and Mikasa in Attack on Titan
It can be said that the final episode of the Attack on Titan anime is like a picture of contrasts, both brutal and beautiful. That is the end of a story that Hajime Isayama has woven with dedication and passion.
The anime's ending not only follows in the manga's footsteps, but it also adds multiple narrative layers to enrich the viewer's experience. The vision of the afterlife, where Eren and Mikasa reunite, isn't just a touching addition, it's a gift for fans. Through this, it can be seen that "Attack on Titan" is not only a story about love and sacrifice but also a tribute to the resilience of the human soul.