After Worlds 2023 ends, one of the things that T1 fans in particular and the League of Legends community in general are most concerned about is the transfer situation of the players. In particular, this season, the 3 pillars of T1 whose contracts have expired are the 3 most key members in the team's World Championship achievement: Zeus, Gumayusi and Keria. Among these, Keria is leaving behind more worries than the other two members.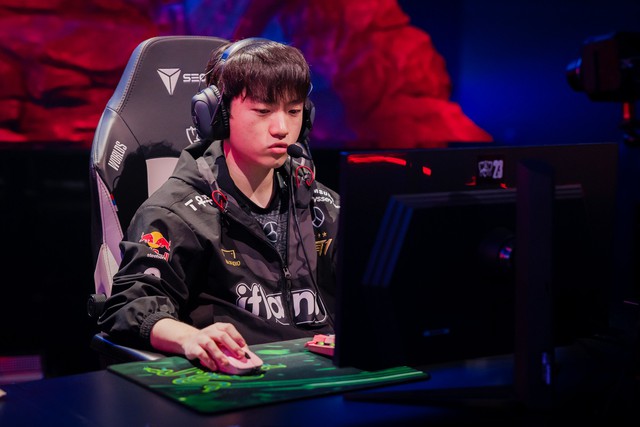 Keria is one of three players whose contract with T1 has expired
Because, Keria is the only player currently on the T1 squad but not from the T1 training facility. Furthermore, Keria is considered a "rare thing" in the current League of Legends village as he possesses a wide champion pool, proven talent and also has qualities that can develop into future leaders, similar to other players. seniors like BeryL or Wolf. Therefore, Keria's value is currently extremely high and he is being fought over by many teams.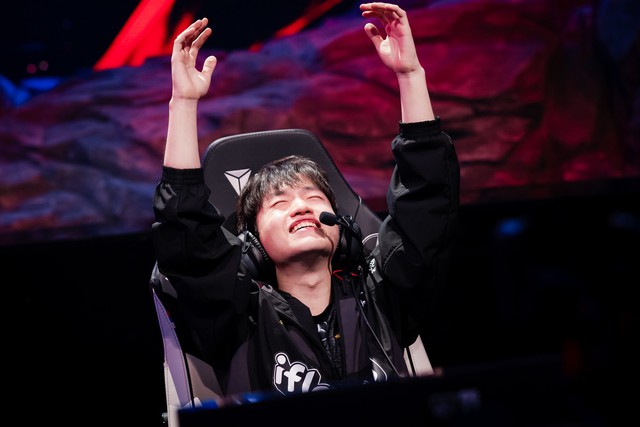 Keria is an extremely important pillar of T1
Another very bad news coming to T1 is: Keria's current representative is also the representative of "general" Canna. Perhaps, many T1 fans still remember, after returning from Worlds 2021, T1 got into a drama with Canna. At that time, this player wanted to join Damwon Gaming but T1 had agreements with Nongshim RedForce. At that time, it was Canna's representative who responded directly to T1 regarding the oral agreement between Canna and the late COO John Kim. Although everything was later resolved, it is clear that Canna's representative (and currently Keria's representative) had certain conflicts with the T1 Board of Directors.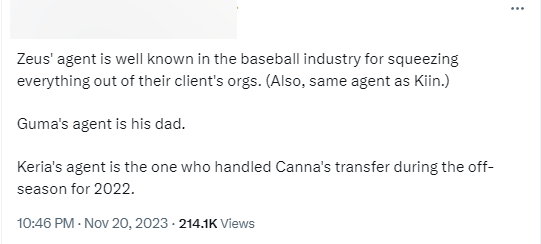 There is news that Keria's representative is also Canna's representative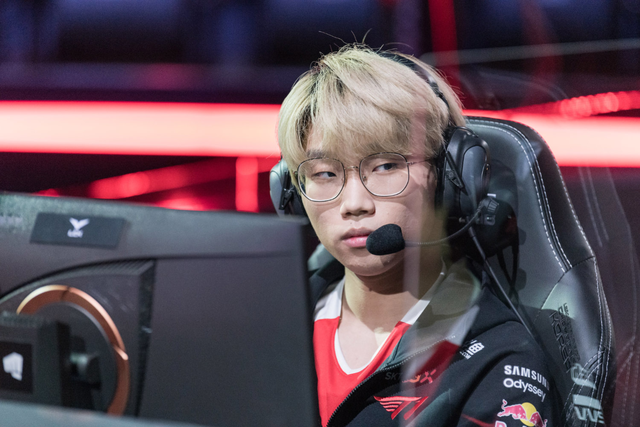 Canna once had a transfer conflict with T1
With this new detail, many T1 fans are worried that Keria may face some influence from the representative during the contract negotiation process with T1. Furthermore, Canna at that time was still in the position of a player who didn't really perform too well. While Keria is an indispensable pillar of T1. The different positions will likely be an important factor affecting the future decisions of both T1 and Keria.