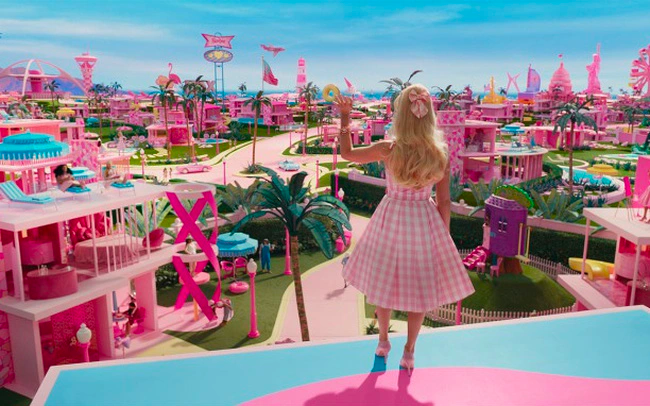 In a recent interview with Architectural Digest earlier this week, the film's director shared how Barbie Land came to be and who helped create the iconic pink backdrop design in the film is receiving a lot of this expectation.
The director said she really wanted to "capture the ridiculously interesting things about Dream Houses" in the movie starring Margot Robbie and Ryan Gosling.
"Maintaining the childishness is paramount," director Greta Gerwig said of the film. "I wanted the pink to be really bright and everything was almost too much."
In the interview, director Gerwig said that when she started working on the film, she thought it was important not to "forget what made me love Barbie when I was a little girl". It was this that made her decide to invite production designer Sarah Greenwood and decorator Katie Spencer to join her in the challenge.
Greenwood says that to help "make Barbie a reality in this unreal world" they drew inspiration from Palm Springs' mid-20th century modernism. Earlier, production designer Sarah Greenwood told IndieWire that "pink became the theme of the movie" and that when it comes to finding the perfect pink, "it's a big thing for the animators to coordinate the right colors." Great".
However, it was because of the desire for everything to be as real as possible, to make the girls' fantasies of a brilliant world in Barbie come true that the film crew created a global shortage of fluorescent pink. of Rosco paint. "The world… is out of pink," she said.
The film is slated to hit theaters on July 21.