On the afternoon of September 18, 2023, the Better Choice Awards were officially announced. This is an annual national award organized by the National Innovation Center (NIC), under the Ministry of Planning and Investment, in coordination with VCCorp Joint Stock Company to honor innovations achieved. applied in practice, bringing practical benefits to consumers with the desire to create different values ​​for the community.
The innovation value of Better Choice Awards comes from the unique award system, which does not divide products by segment but goes directly to consumer needs. As the name suggests, Better Choice Awards does not look for products that are considered "best" by product category, but instead suggests to consumers "more suitable" upgrade options. they are, according to the purpose and needs of each separate customer file.
Mr. Vu Quoc Huy, Director of the National Innovation Center, opened the event with a story about Viettel: "A story I want to tell so we can all easily imagine is the case of the network operator. Viettel. When it first launched its mobile network nearly 20 years ago, Viettel's network could not be considered "the best" in terms of quality, coverage, and service, but in the end, thanks to its superior price advantage and access to remote areas, In remote and isolated areas, Viettel has succeeded and captured a large market share in the market. Thanks to that initial success, Viettel has continuously applied many innovations to products, built infrastructure, and developed business models. As a result, we have a strong Viettel, rising to great success today."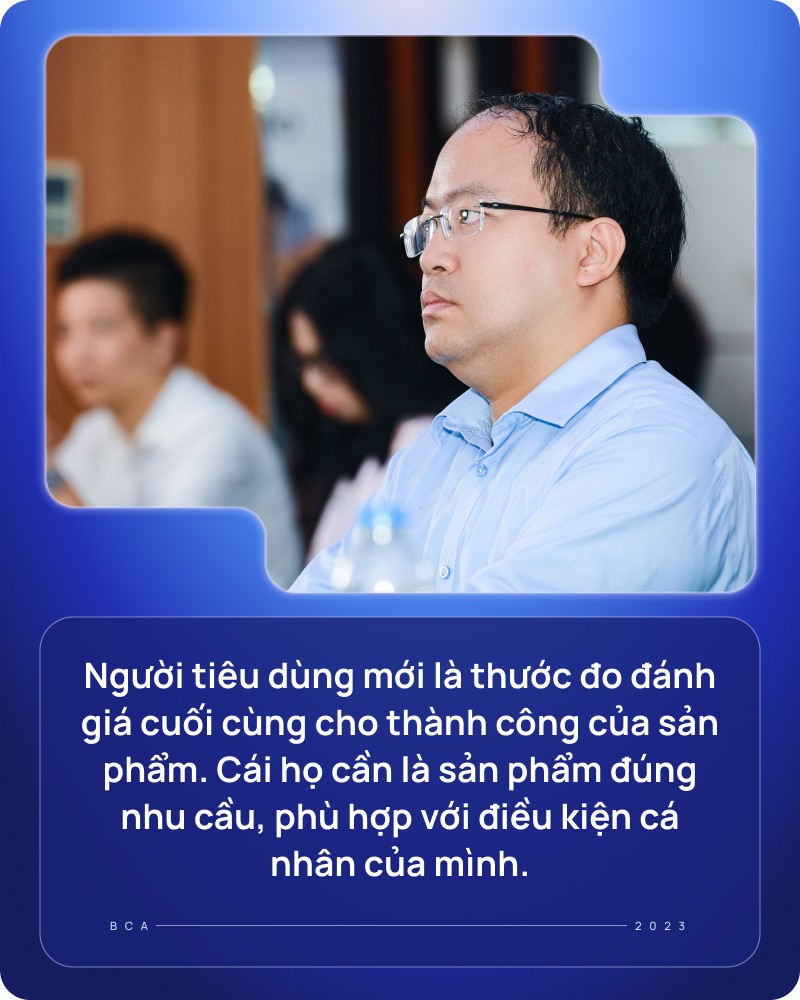 "Obviously, consumers are the ultimate measure of a product's success. What they need is a product that meets their needs and suits their personal conditions. With Better Choice Awards, hundreds of products, from applications, new technology solutions, advanced vehicles to unique consumer services are selected for evaluation and voting. Receiving a Better Choice Awards nomination means that the brand's products have been guaranteed in terms of quality and trust by prominent industry experts, positive influencers in society and society. community – the end users".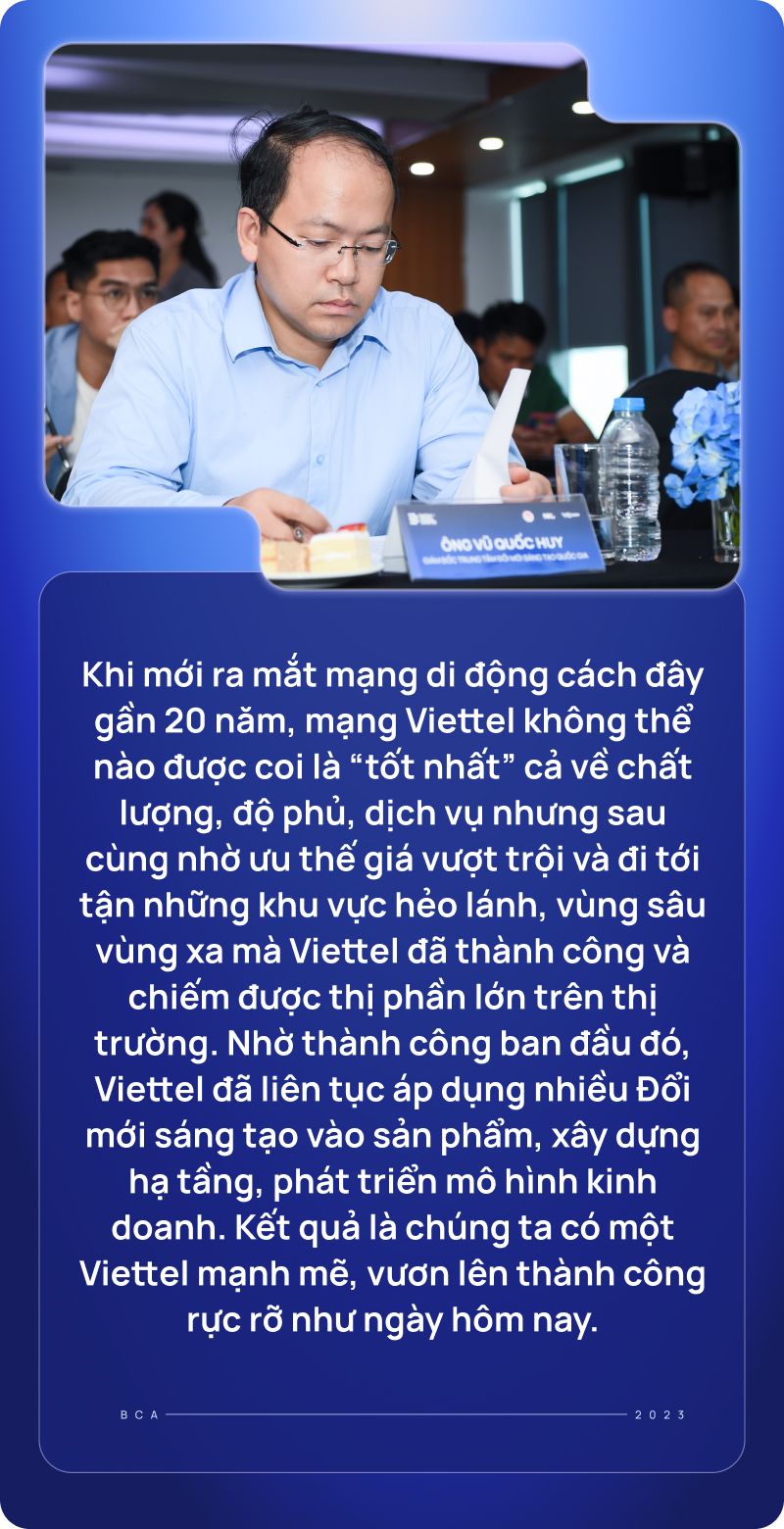 In the Smart Choice Awards category, these are breakthrough technology products and solutions, from smart mobile applications, personal devices and accessories to home appliances that bring practical and practical benefits. Convenient for users' daily lives. Not necessarily the "best and most expensive" things, but what consumers expect and expect – a truly "better" option than what consumers currently have.
The Car Choice Awards highlight outstanding products in the consumer-facing automotive sector, judged on performance, handling, aesthetics, sustainability and safety features.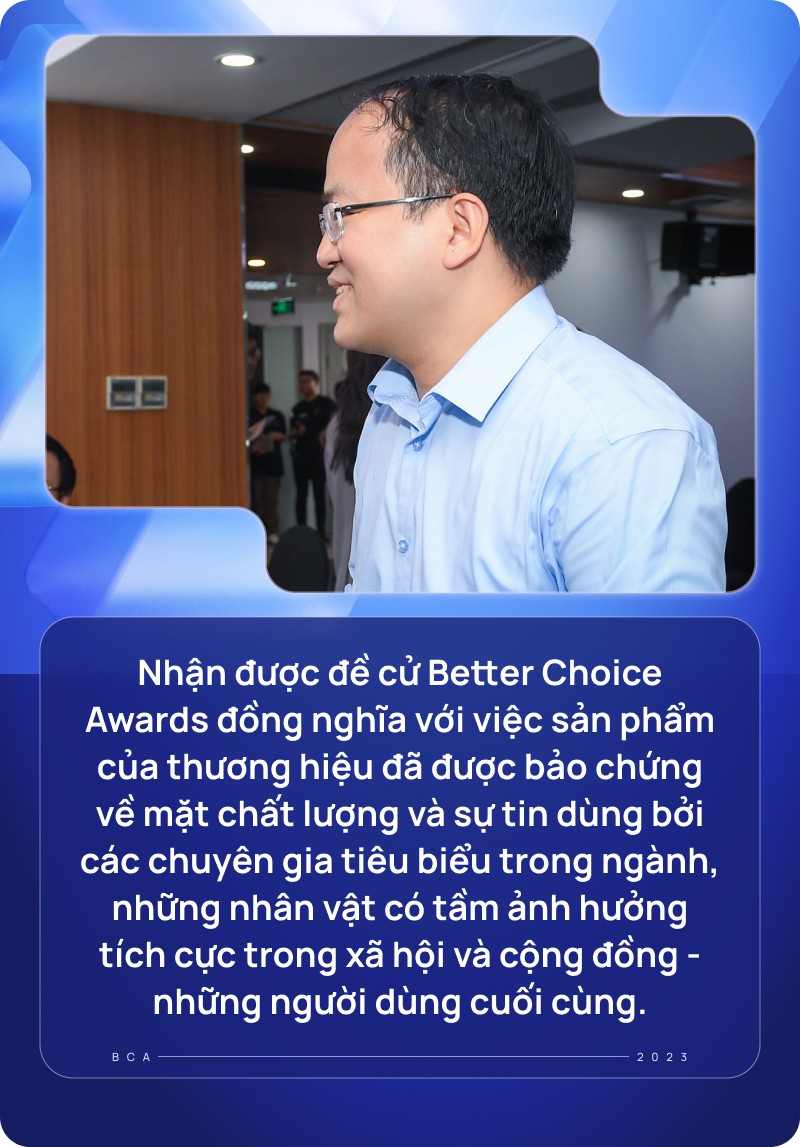 The Innovative Choice Awards category is an award that encourages innovative brand products that have just been launched and honors products and brands that are successful in conquering Vietnamese people with the spirit of "constant innovation." create.
"We believe that bringing Better Choice Awards to millions of audiences is to share, to jointly explore and honor technology and spread the spirit of innovation, while inspiring the community. community to break down boundaries and create a positive impact on society."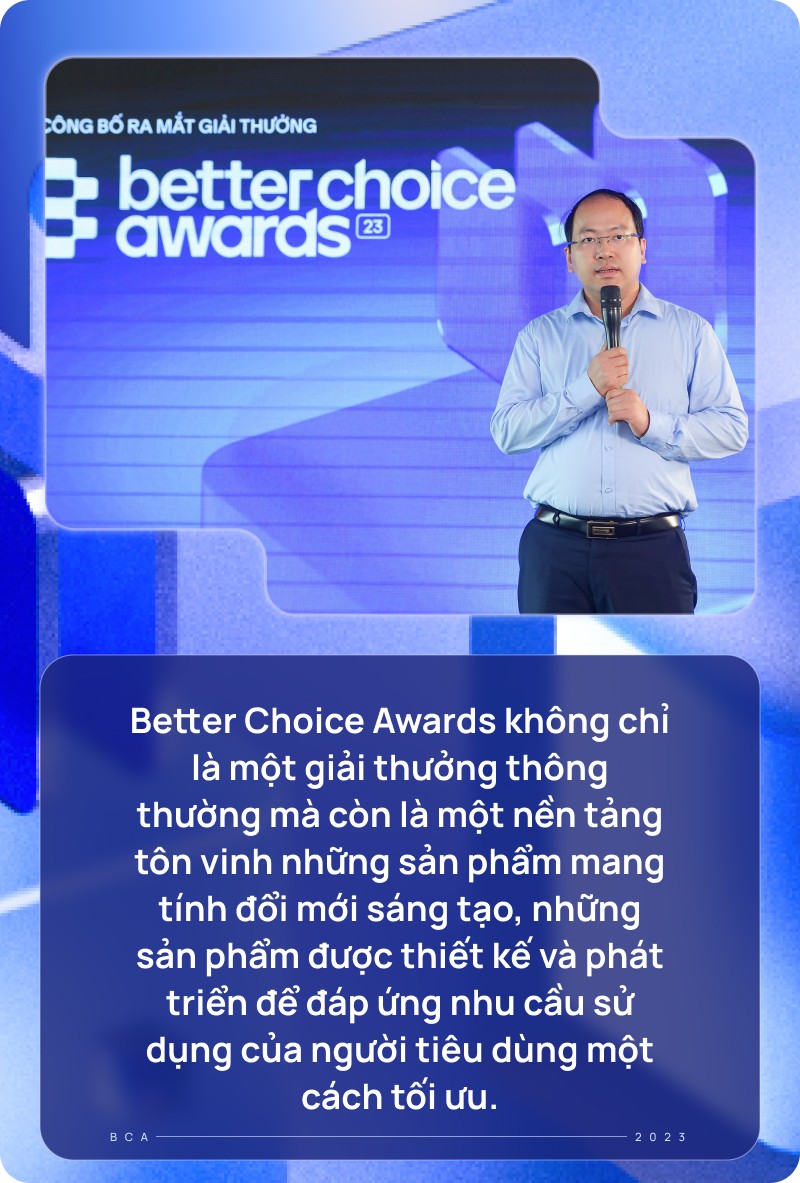 The prize is divided into many different stages. In particular, Smart Choice Awards and Car Choice Awards launch the Nomination process from August 18, 2023 to September 18, 2023, open the public voting portal from September 18, 2023 and end the election. Select and score from October 10, 2023. With the Innovative Choice Awards, the Innovation award category will begin opening the nomination and public voting portal for all consumers nationwide from October 1, 2023 and voting will end on October 1, 2023. October 22, 2023. It is expected that the Better Choice Awards 2023 Gala, where all three award categories will be honored above, will take place on the evening of October 29, 2023 at the new operating facility of the National Innovation Center in Hi-Tech Park. Hoa Lac (NIC Hoa Lac).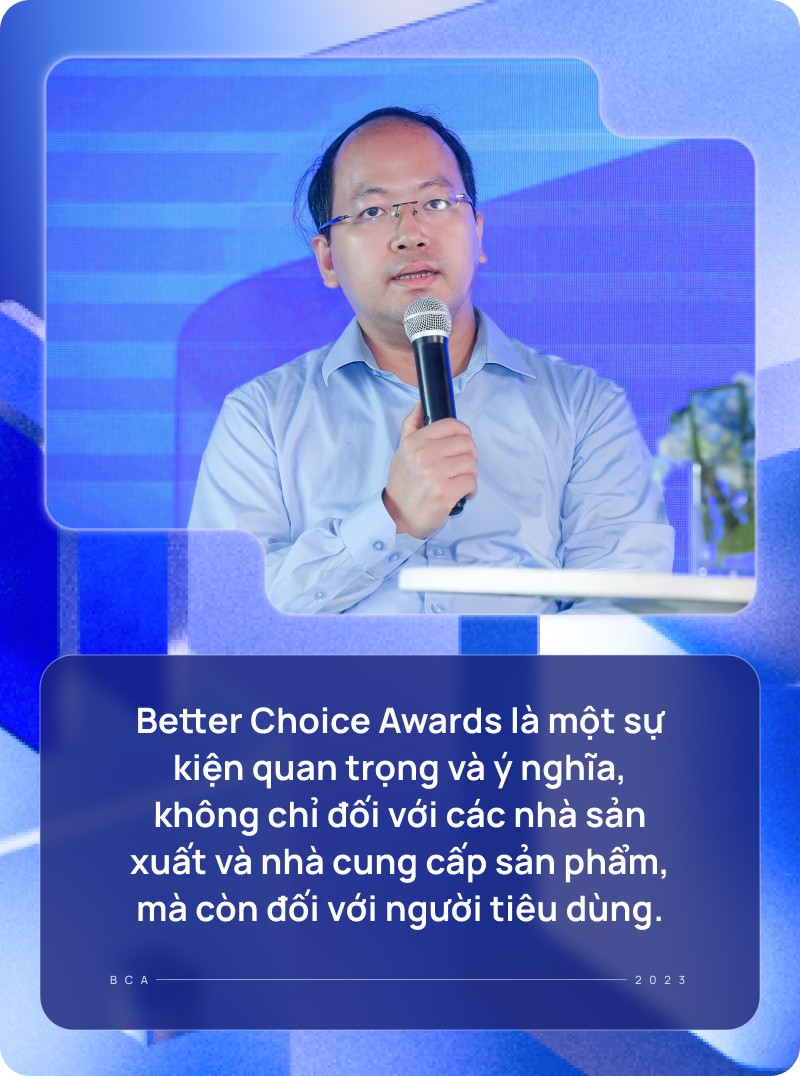 In addition, side activities such as the Journey to experience culture and interact with Vietnamese people – Road to Better Choice or the test drive area reserved for both cars and motorbikes at NIC Hoa Lac for 5 days from October 28, 2023 to November 1, 2023 is expected to contribute to increasing the spread of the award. During the 5 days of the Exhibition, there will be activities to display, introduce products and experience new technology solutions in 8 focus areas of the National Innovation Center, including: Smart Factory smart cities, digital content, cyber security, semiconductor industry, hydrogen technology, environmental technology and medical technology. At the same time, on the sidelines of the exhibition there are many other activities such as: specialized international conferences, the Vietnam Creative Startup Investment Fund Forum (VVS); STEAM Festival…
Better Choice Awards is a national event, co-organized by the National Innovation Center and VCCorp, within the framework of Vietnam International Innovation Exhibition 2023 (VIIE 2023) and the Inauguration Ceremony. NIC Hoa Lac from October 28 – November 1. The Vietnam Innovation International Exhibition 2023 event is chaired by the Ministry of Planning and Investment and assigned to the National Innovation Center to deploy with major reputable partners, including VCCorp. The event is expected to attract thousands of domestic and foreign participants with the participation of many leading innovative technology corporations.
Visit for more details: https://betterchoice.vn/
Access to register to attend the Vietnam International Innovation Exhibition 2023: https://expo.nic.gov.vn/