Excited or not interested are the opposite reactions of many people when asked about the martial arts that is being promoted between two billionaires Elon Musk and Mark Zuckerberg.
In the announcement on social network X of billionaire Elon Musk, he said that the fight between him and Facebook CEO Mark Zuckerberg will take place in the city of Rome, the capital of Italy.
The statement also said that Mr. Musk had spoken with the Prime Minister and Minister of Culture of Italy and had received their consent to host the match. This information was broadcast on August 11, causing public opinion to heat up again.
Mr. Eagan, an American, said: "I think Mr. Elon should beat Mr. Zuckerberg. I like Elon much more because he is both an inventor and an entrepreneur."
Ms. Nghia Lam, a Canadian, commented: "I find Mr. Zuckerberg handsome, laid-back, very down-to-earth, friendly to everyone. So I think he will be the winner."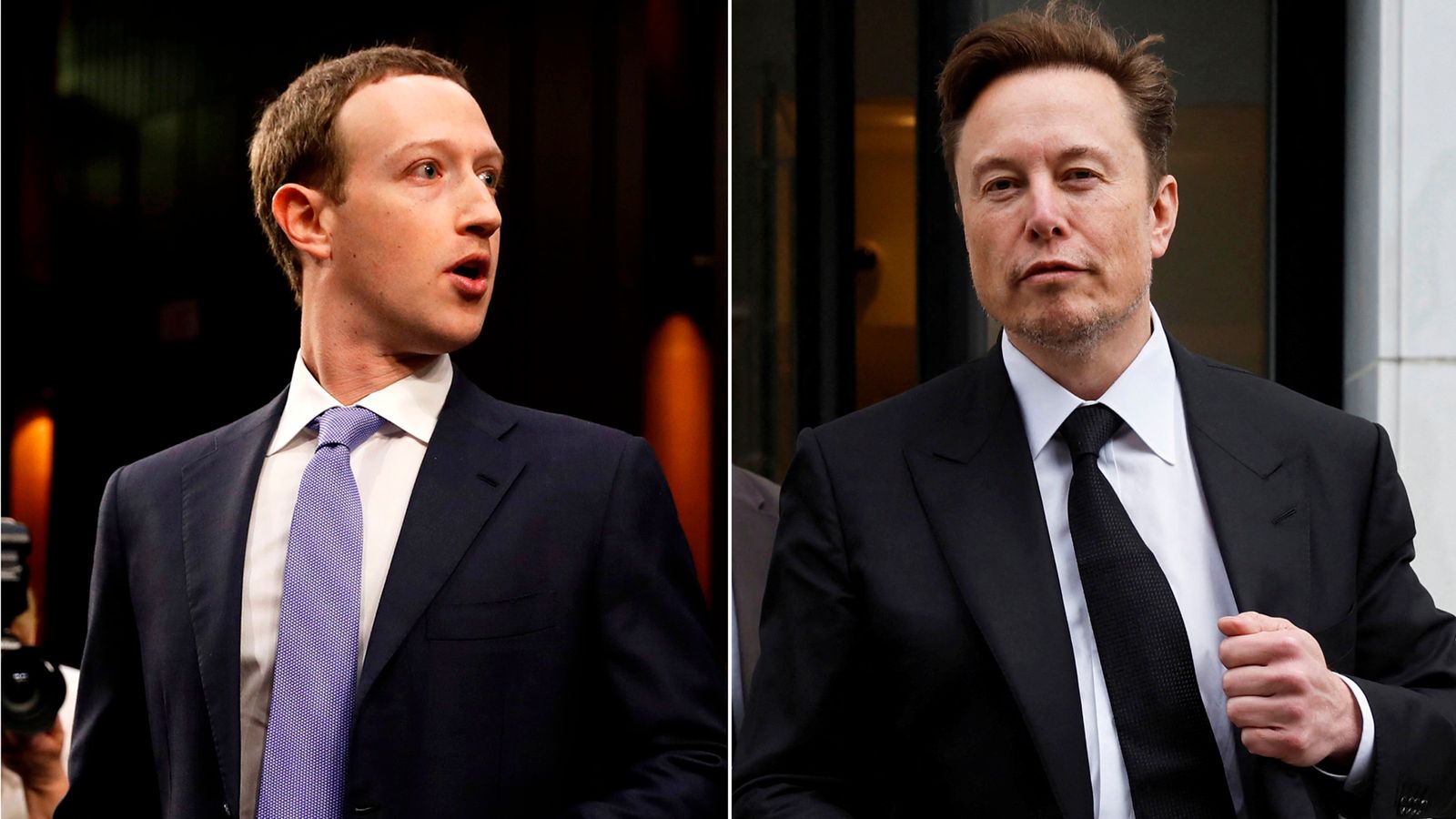 Mark Zuckerberg and Elon Musk. (Photo: Sky News)
Mr. Conor, from Ireland, said: "I think those two should fight here and give all the proceeds to charity. They should have a big fight here in Italy, like two gladiators. fight".
Mr. Ed O'Neal, an American, said: "They're business people. They're not martial artists. Why do that? Honestly it's just a gimmick. I think they just stay in the meeting room. Well, there's no point in fighting each other. Being old, someone might die."
From June to now, two billionaires Elon Musk and Mark Zuckerberg have exchanged words and challenged each other to mixed martial arts, but the time has not been announced. Elon Musk has just said he will live stream the match on social networks X and Facebook.
The Italian government has so far only said that it has discussed with billionaire Elon Musk about organizing a charity event with an ancient Roman theme.
Billionaire Mark Zuckerberg, 39, learns Brazilian martial arts. And billionaire Elon Musk, 52, is not a person who likes to practice, although he said he learned Judo, Karate Kyokushin and fought on the street.