The Power of Vex and the Void Traveler
Among the races – the new system of season 8.5, the Void Traveler proved extremely comprehensive. This race possesses both physical (Jhin), magical (Vex), control-providing champions (Pyke) and a good resistance unit (Zac). This makes countering Void Travelers extremely difficult.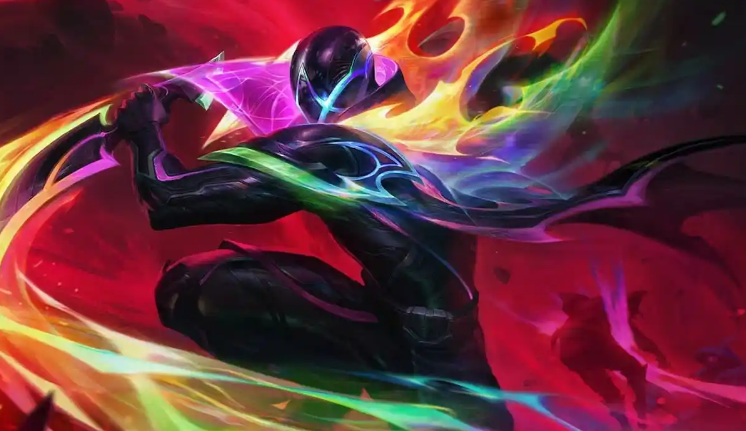 Countering a race as flexible as the Void Traveler is very difficult – source: Riot Games
Not stopping there, placing Zac close to Vex will help players reach high Mascot milestones very early. This gives a great recovery for the whole squad right in the middle of the game. Combined with the strong damage from Vex, the Mascot 2.0 lineup will possess an extremely annoying comprehensive attack and defense ability.
Build Vex in the Mascot 2.0 lineup
At the beginning of the match, players should buy and upgrade Lulu to 2 stars as soon as possible. This is the unit that holds the equipment for Vex extremely well in the early game and needs to make the most of it. In the top row, champions like Nasus, Malphite or Lee Sin are good choices to ensure resistance.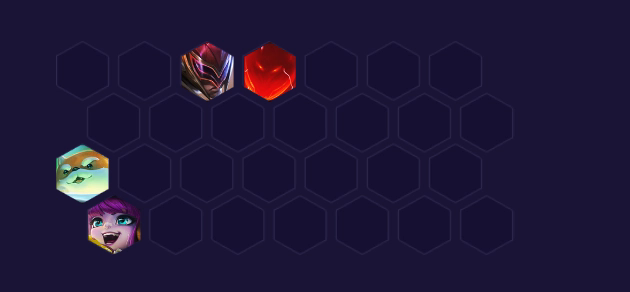 Lulu is a good main champion in the early game that players should invest in – source: LoLChess
In the mid-game, players should find a way to complete the 3 Superman milestone and buy Vex to ensure output damage. If you can buy a lot of Lee Sin and Malphite, it is advisable to stop at level 6 and find a way to raise them to 3 stars. If not, the player needs to level up to level 7 and start rotating the Shop for Vex, Pyke, and Jhin to reach the 3 Void Traveler mark.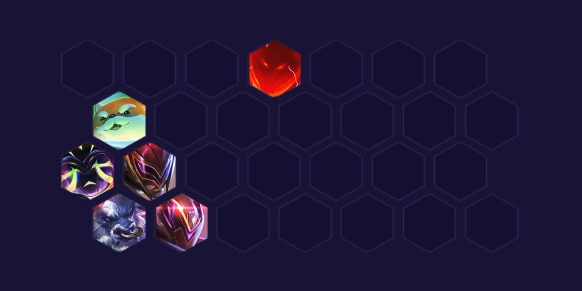 The lineup players should aim for in the middle of the game to keep health – source: LoLChess
Usually, this squad will stop at level 7 until the end of the game to give players the opportunity to raise many champions to 3 stars. In the case of deciding to level 8, champions with good control and resistance like Aatrox, Fiddlesticks, Urgot will be the first choice.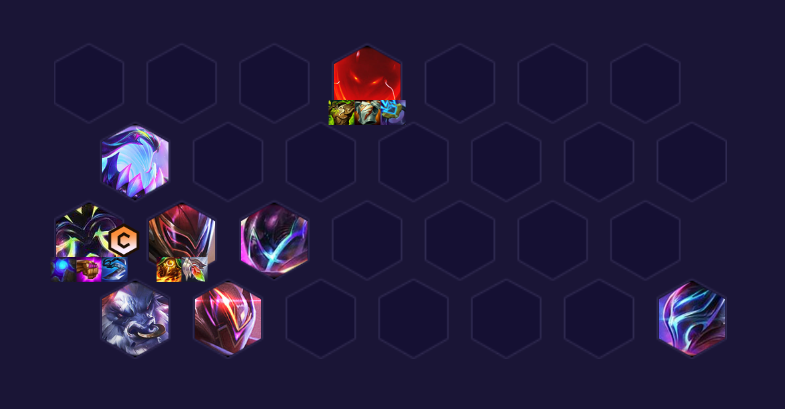 Complete lineup at level 7, players can add Fiddlesticks, Urgot, Aatrox… when reaching level 8 – source: LoLChess
With Tech Core options, Winning Tickets, Trading Zones are very strong upgrades with this squad. Ascension is also a useful upgrade because the Mascot squad has a very good fighting ability. In addition, the main Hero Core from Vex will increase the recovery and also the discomfort of the whole squad. As for equipment, Vex will need Blue Charm, Gem Gauntlet, and Giant Slayer to deal maximum damage.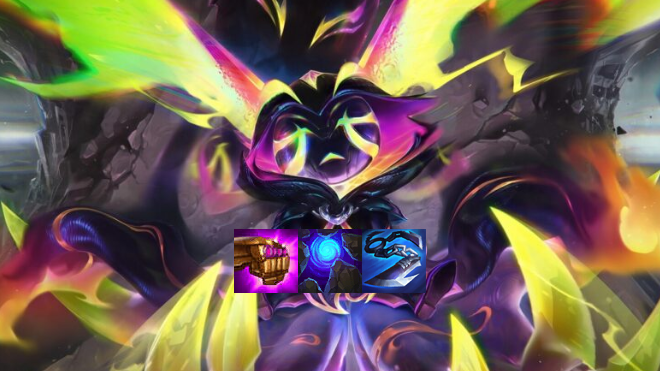 Optimal equipment set for Vex at the moment – source: Riot Games
Conclude
With the combination of the Mascot and the Void Traveler, the player's squad will become extremely sturdy without any lack of damage. This proved to be an extremely effective method of ranking up for Tactics players at the beginning of the current 8.5 season.