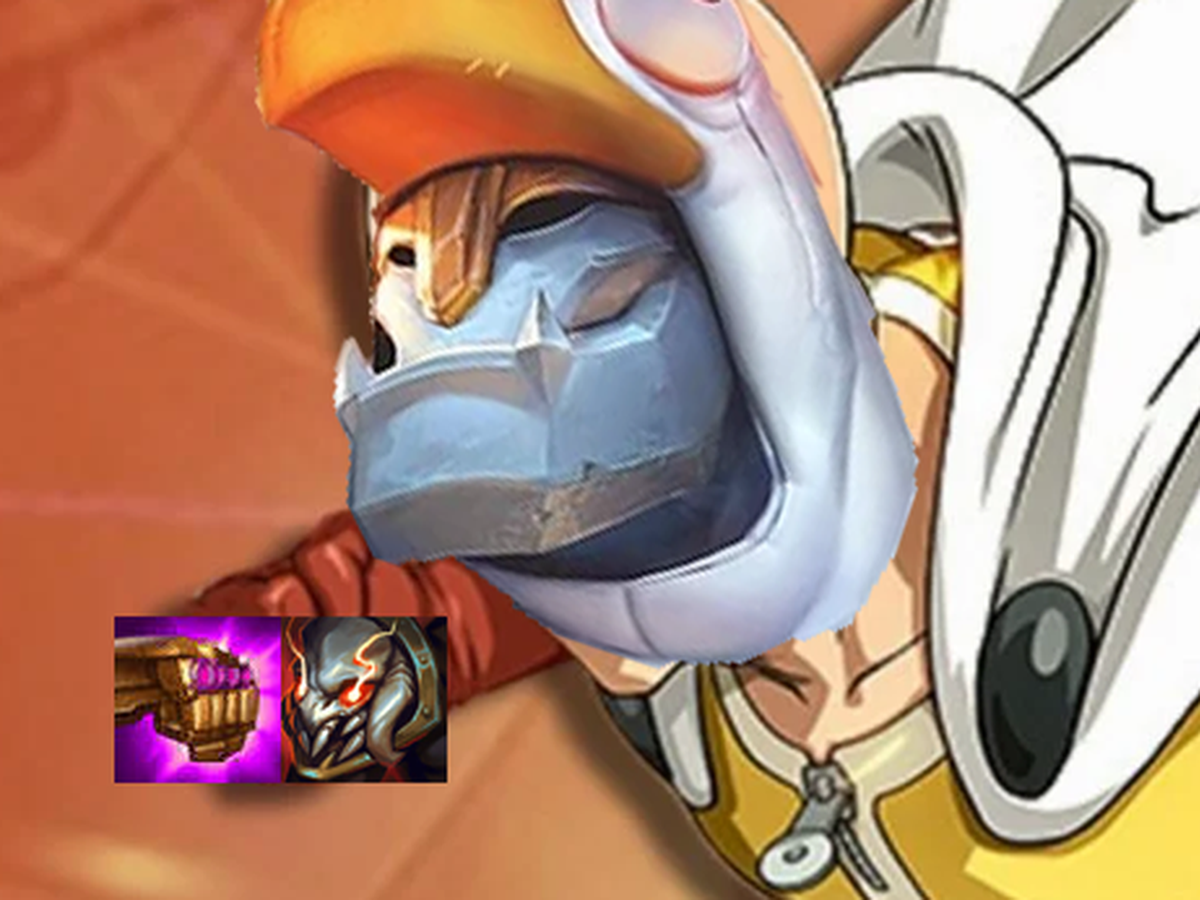 The factor that makes Galio a strong mainstay
Over the past few versions, Riot Games has made notable tweaks to Galio. In patch 13.3, the enhanced damage from Justice Punch core increased from 75% to 150%. To version 13.4, the amount of shields generated from this champion's skills was increased.
Galio has been strengthened by Riot a lot in the past versions – source: Riot Games
These upgrades help Galio rise to an extremely good 1 gold unit in the early game. Even the Chinese players have tested this unit in the main role and have had positive results. Galio's comprehensive attack – defense ability helps players to snowball the match quite easily.
Chinese players often use Galio as their main source – source: YouTube
Build the main Galio lineup
To build this squad effectively, players need to own 2-star Galio early (after 3 rounds with the first monster). Nasus is also a unit that should be bought at this point when it is a good unit in the early game with the ability to slow attack speed. In addition, units like Lee Sin, Gangplank, Malphite also need to be purchased to activate the 3 Superman milestone.
The lineup players should aim for in the early game – source: LoLChess
Like other 1-gold 3-star upgrade squads, players also do not buy experience when using Galio as the main force. Only after upgrading this unit to 3 stars will gamers begin to level up. Of course, when you reach level 6, you also need to stop buying experience to find a way to upgrade Lee Sin, Malphite… to 3 stars.
As for equipment, Colossal Power and Gemstone Gloves are necessary for Galio to deal effective damage. In addition, healing items like Hextech Gunblade or Hand of Justice are also good choices for Galio.
Players should aim for 4 Mascots at level 6 – source: LoLChess
As for the Tech Core, Justice Punch is an indispensable upgrade. Upgrades such as Heart, Mascot Seal are also extremely good when the healing ability of this system interacts very well with 3-star Galio (recovers according to maximum health).
Conclude
With a lot of beneficial tweaks from Riot, Galio can become an extremely strong mainstay. If you need to "change the wind" in the process of climbing the rankings, the lineup around Galio is a very suitable choice.