Among Riot's games, Legends of Runeterra is the product that surprised the community. Because this unique card game provides many important characters and information that are not directly announced by the publisher. It can be affirmed that the launch of cards and their own storylines has helped the mysterious legends of the Runeterra continent gradually unravel over time.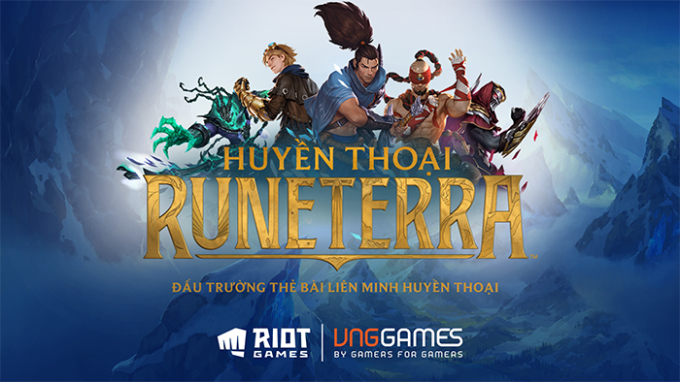 Legends of Runeterra has become an indispensable spiritual "dish" for Riot players.
Up to now, the legendary lands of the League of Legends universe are being fully completed by this game. From the icy Freljord, the decadent Shadow Isles, the Zaun Waste Tunnel… to the two powerful empires of Demacia and Noxus, many gamers have been captivated and immersed in unique anecdotes. Among them, the complex distribution of Demacia's noble families can be mentioned – an impressive highlight that has received great attention from the community.
Characters from Demacia always create sympathy for players.
Recently, an enthusiastic gamer has researched, compiled and built a genealogy table showing all of the above tangled relationships. It's unclear whether this guy sought information from another source or just thanks to the card game, but this work has provided a lot of interesting facts. Even if not paying attention, viewers may forever not know the origins of the most formidable generals in the capital of justice.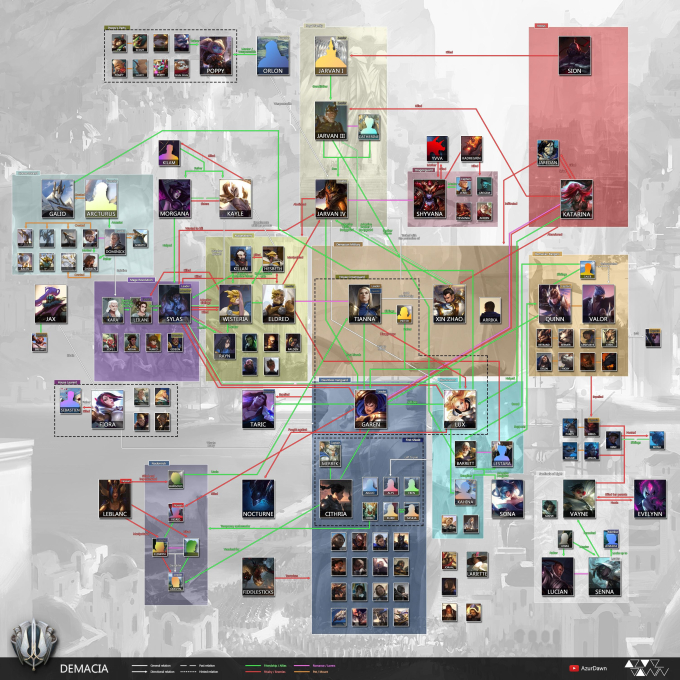 Table summarizing the connections between the most important groups of generals in the Demacia region.
Observing carefully, viewers will be surprised to learn that: Xin Zhao was once abandoned by Katarina; Senna was the one who recruited Vayne; Fiora's family is a small branch compared to her peers; Taric was expelled from the Brave army… This is all information that was not directly disclosed by Riot and caused a lot of controversy. However, for the community of players passionate about the original story, it cannot be denied that this is extremely valuable knowledge.
Although it bluntly exposes many mysterious relationships, this is still just a summary from an individual's perspective. If Riot wants to reveal the details of each issue, players will probably have to wait in the near future.