As one of the two most interested female MCs in Lien Quan Mobile at the moment, every time Kim Ngan appears, she always receives a lot of attention from the community. If "senior" Phuong Thao has "peaceful family", younger sister Kim Ngan is constantly "pushed" by fans to match up with popular players.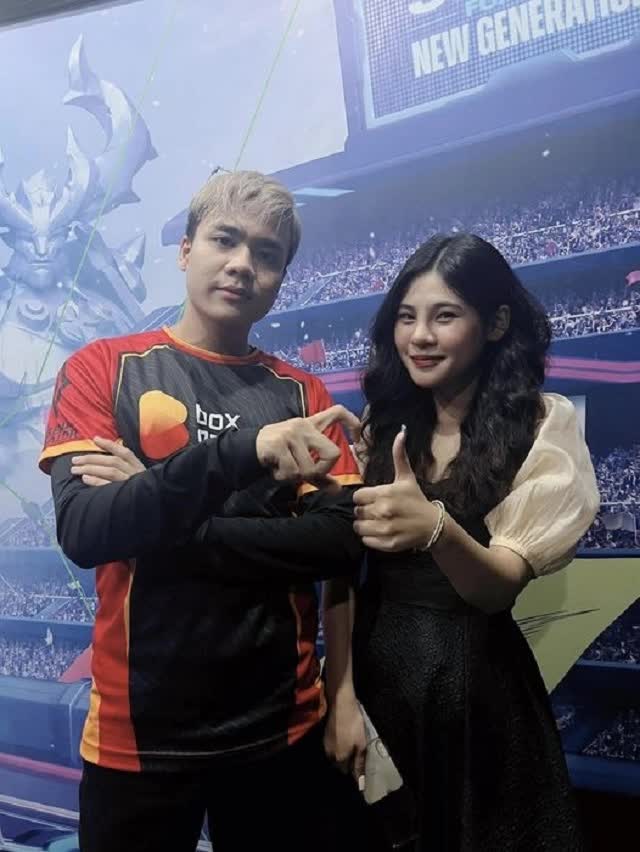 Not long ago, fans must still remember how the couple MC Kim Ngan and player DAIM attracted great attention. However, this "boat" quickly sank with the announcement of a suspension from the former Box Gaming player.
Near the end of this year's DTDV season, this beautiful female MC's love story continues to make fans flutter. This time, the "male god" mentioned is BirdLB. The reason for this new "boat" is because, in a video "caught red-handed" by BLV Tung Hoa Mi, publicized on social networks.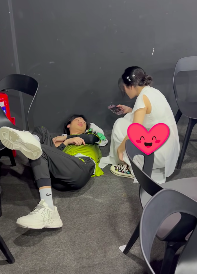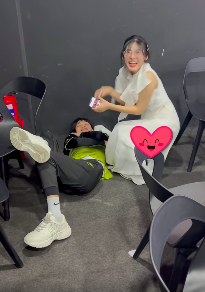 There, the two main characters were sitting in a corner whispering loudly. While the V Gaming player is carefree, his face "unchanging", even confidently posing in front of the camera, the female MC is clearly shy. She smiled shyly, covering her hands. It is these lovely expressions that make fans excited to comment.
Many people believe that "captain" Tung Hoa Mi has officially issued the order and the fans' job is to get on the boat together.