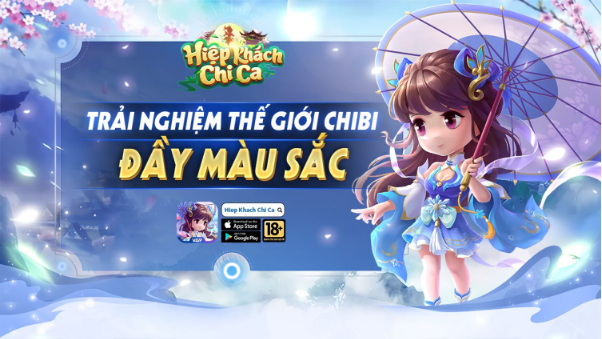 Diverse sects – Unleash cool skills:
Chi Ca Knight especially focuses on building sects for the game. The 3 sects: Swordsman, Fist Master, and Spirit Master all possess unique skills and completely different designs and storylines, creating an extremely diverse and colorful world of swordplay.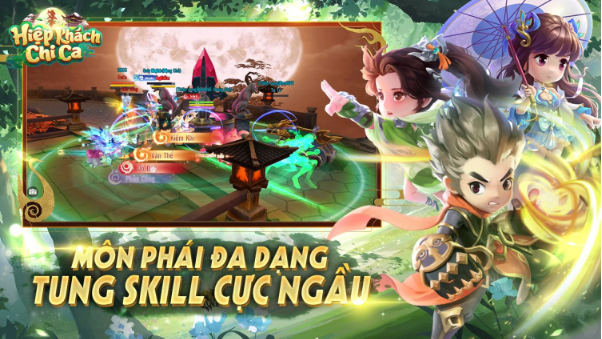 A notable highlight of The Knight's Tale is the combat skill effects. The attack speed of the skills is performed quickly and decisively, creating intensity and attraction for players in each battle stage. However, what is worth noting is that these effects are still designed beautifully and majestically, giving players a feeling of sublimation in each match. The perfect combination of speed, power and skill effects creates a memorable and stimulating fighting experience for players.
Cool fashion – Extremely new graphics:
In addition to possessing cute characters, Chi Ca also has a large and colorful world of swordplay for players to explore. The game is designed in a lovely chibi animation style and uses light, uplifting, and romantic light tones. Participating in the game, players will explore a large, colorful world of swordplay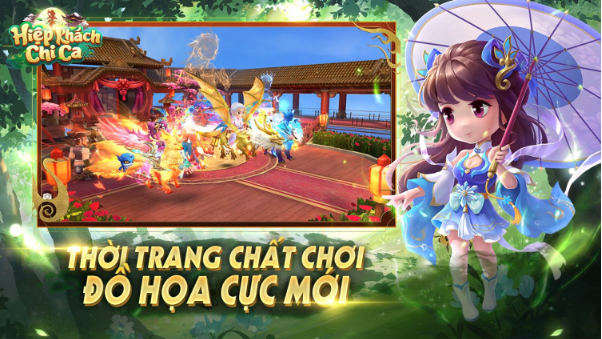 The special point is that players can experience many different outfits with all kinds of new styles and designs, all of which are available in the fashion closet. With bright and eye-catching graphics, Hiep Khach Chi Ca promises to bring a new breeze to the Vietnamese gaming market this year.
Transforming into Demon God – Changing appearance:
One of the special features of Chi Ca Knight is the function of changing positions – changing appearance. The game will evaluate the player's performance through the in-game training process, from which the position that best suits that player's personality will be selected when changing positions. In particular, after successfully transferring positions, players will change to a new interface with unique fashion items, ensuring the uniqueness of each player of the game.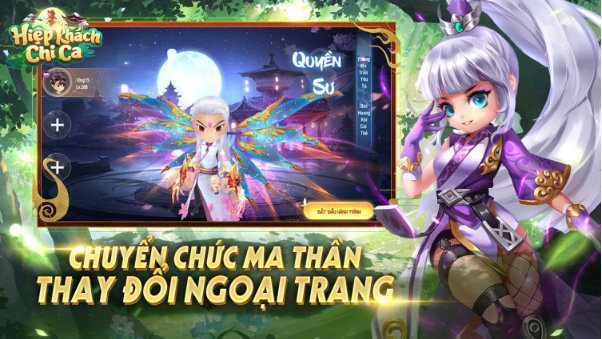 Great war between 16 servers:
Inter-server is a fairly common feature in MMO games, but Hiep Khach Chi Ca has taken this feature to a new level by opening up a great war between up to 16 servers. This will be a real, tough and fiery battle to find the "First Song of the World" to dominate the servers. Is that person you? Pre-download the game now to learn more!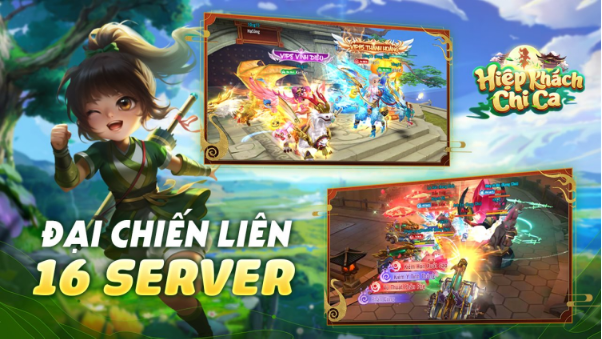 And don't forget every day there will be a livestream on the fanpage to meet and interact with the beautiful female admins at Hiep Khach Chi Ca's fanpage!
Fanpage link: https://www.facebook.com/HiepKhachVGP