This manned saucer with the ability to take off and land vertically, researched and developed by Shenzhen UFO Technology Co., Ltd. after more than three years, is the first manned vertical takeoff and landing electric flying saucer in the world. world. According to the Shenzhen Special Zone Newspaper, the flying saucer can also take off and land on water, so it can be used both on land and in water.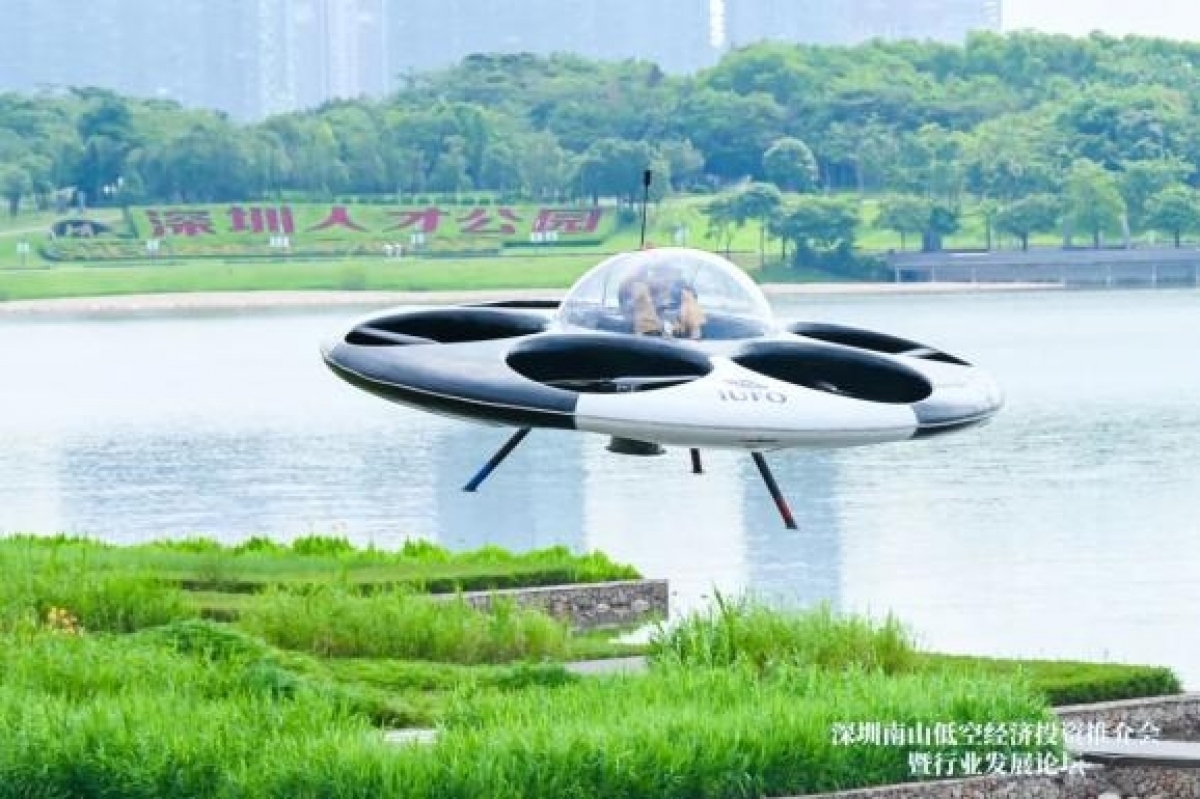 A manned electric flying saucer takes off in Shenzhen. Photo: Shenzhen's official WeChat account.
The flight time of the manned saucer can reach 15 minutes at an altitude of 200m, the maximum horizontal flight speed is 50 km/h and can flexibly switch between automatic or manned flight mode. This flying saucer has received a global patent and is currently mainly used for sightseeing purposes and advertising performances.