Coach Daeny shares about T1's current playing style and comments on Faker.
The upcoming match between T1 and Weibo Gaming not only means a final match of a World Championship, or that a former World Championship champion will once again raise the championship trophy, but also a reunion between "old-timers". First, TheShy will play against Faker again, since MSI 2019. Then, an even more special reunion: Coach Daeny will directly lead a team for the first time, returning to the team. Worlds finals and facing his old team – T1.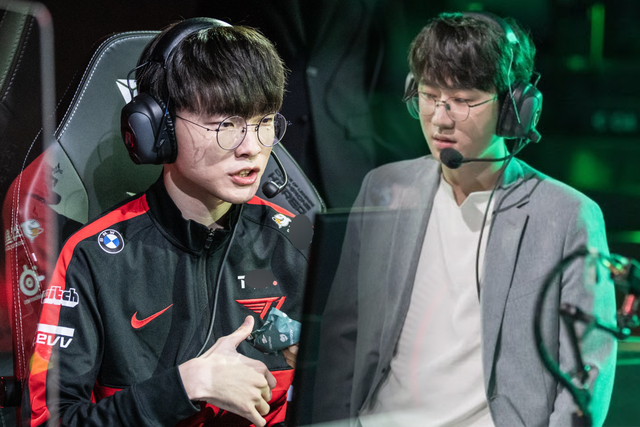 Coach Daeny does not have good memories of working at T1 in 2021
In T1 history, there are coaches who have been associated with the ups and downs of the team, but perhaps no T1 fan can forget Coach Daeny – the most special character. He is the first and only person to date who "dare" to push Faker to the bench when he is the leader of T1. At the same time, Coach Daeny also caused controversy when he once spoke out implying that Faker was the member who caused T1's 2021 setback. Then, he also became the first coach in the history of SKT T1/T1 and the whole LCK to have his chair "fly away" while the tournament was still going on.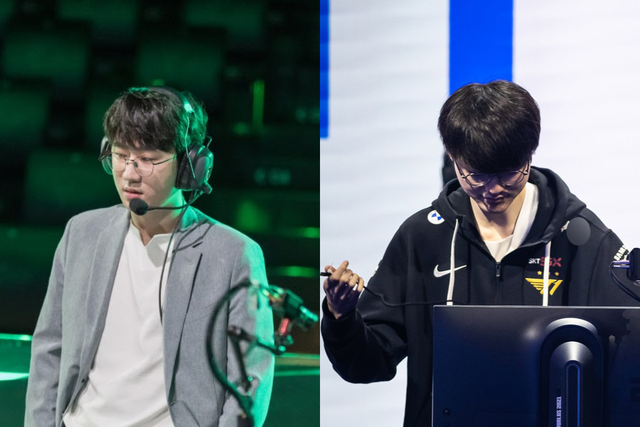 He is the first coach in the history of LCK and SKT T1/T1 to leave the team when the tournament is only half way through.
Recently, Coach Daeny suddenly sent compliments to his former team before the important confrontation with T1 at the 2023 World Championship final. Accordingly, he commented: "The more I learn about T1, the more scared I feel. they are at the present time. But it must be said, they are following the direction I had in the past. I came to T1 in 2021 to teach everyone how to play together, and although I tried very hard, I could not complete it. due to force majeure circumstances".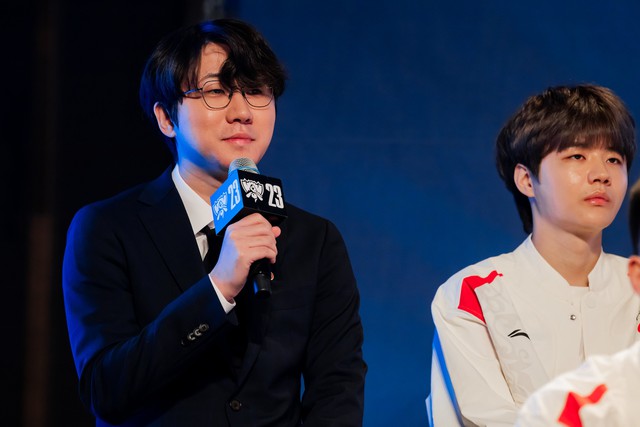 Coach Daeny admitted that the current T1 is too scary but is following his direction in the past
In addition, the coach also said he was surprised that Faker found areas that needed improvement and development. Coach Daeny also warned about Keria's wide champion pool. Perhaps many T1 fans still remember, Keria was the only player that Coach Daeny used during the short time he coached T1. Keria at that time was the only position that was never replaced, even though Coach Daeny rotated the squad constantly.
Coach Daeny once thought Faker could not develop any further
However, Coach Daeny may have forgotten that Faker is a player with the most professional attitude and diligence in the League of Legends industry. Therefore, it is understandable that Faker's performance sometimes declines. But he will definitely return and be even better. Continuing with T1 to the final of a second consecutive World Championship is a testament to Faker's persistence and efforts.http://kenhtingame.com/hlv-daeny-bat-ngo-gui-loi-khen -doi-tweet-cu-tung-tung-khong-ngi-faker-can-be-trien-hon-178231116004336408.chn