Recently, on his stream channel, Dia1 made statements that made the VCS audience extremely surprised. Specifically, the former SBTC Esports star admitted that he was involved in negativity but was not part of the violation announced by VCS and Riot organizers. But the most shocking thing was when Dia1 revealed that it held many secrets of VCS and when revealed, it could cause the entire tournament to "fall apart". In addition, Dia1 also hinted at a drama with a coach (which Dia1 confirmed was Coach Ren) as well as mentioned that this coach was also involved in negativity.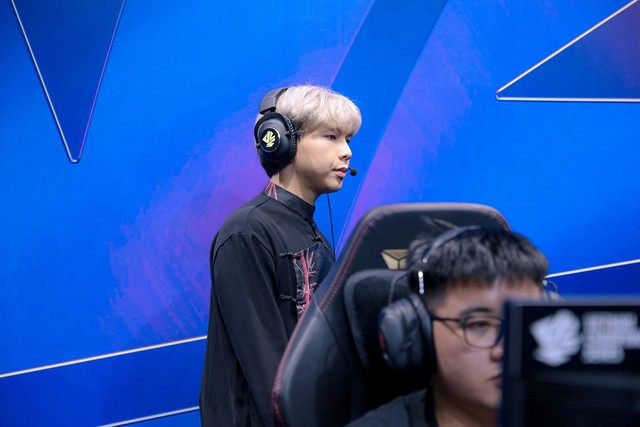 Dia1 had a fight against his former SE coach and former teacher – Ren right on the stream
Immediately, Coach Ren responded harshly in a post mentioning Dia1's livestream content. The former coach of SBTC Esports himself also swore extremely decisively and somewhat heavily to affirm his innocence. Dia1's revelation and coach Ren's assertion made the VCS audience extremely excited. It is important to know that a while ago, coach Ren himself confirmed that he held a lot of evidence related to the negativity of the players at VCS.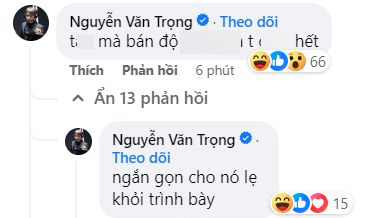 Coach Ren firmly affirmed that there was no negative involvement
Coach Ren's assertion was agreed by many VCS audiences. Because Dia1's accusations and implications are ultimately just words, without any specific evidence. If this is not true, it will greatly affect Coach Ren's reputation. The former SE coach may sometimes be unpopular with Vietnamese League of Legends fans, but the negative accusation is extremely serious information. Not to mention, Dia1 itself is facing negativity so its words have more or less lost their weight.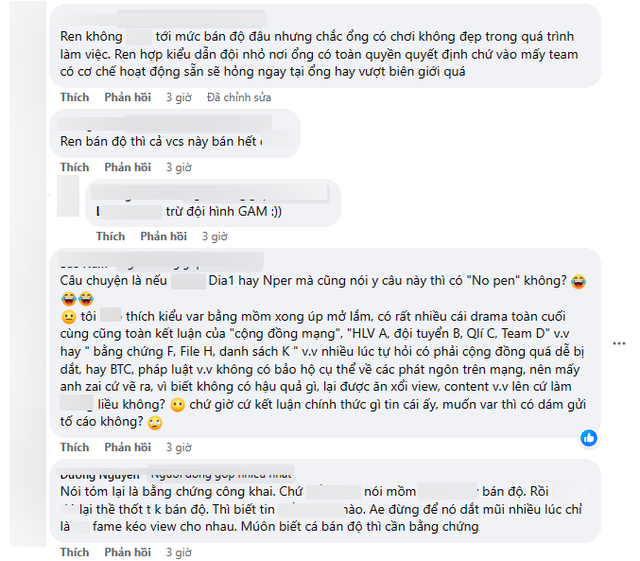 The community also did not trust when Dia1 itself was negative
In addition, many viewers criticized the "kings" in the League of Legends village for often making "wind blows" without evidence or specific information. In the past, there were many people who claimed to hold a lot of negative evidence of VCS and threatened to make it public, but now it's all just assertions.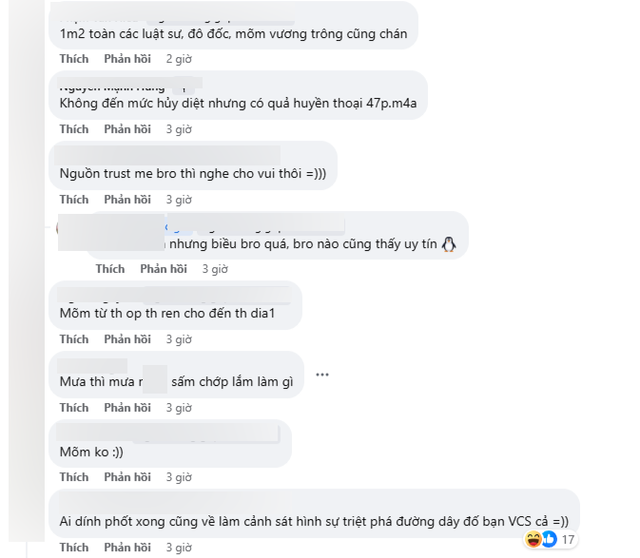 Many comments recalled VCS's past threats and accusations
Since Riot officially took over VCS, SE's incident can be said to be the most serious. But clearly, if you want to clean up VCS, the accusing parties need to bring evidence directly to Riot, instead of just stopping at making livestream content as currently.