In Lien Quan Mobile, understanding the hero's skill set is extremely important. Because this action is not only used flexibly in combat but also is a measure of the level of understanding between players. Up to now, there are many characters with complex movesets that require gamers to practice for a long time to master. A typical example is Florentino – the national general – who possesses the most flamboyant playing style that no one can match.
Florentino is loved by many Vietnamese gamers thanks to his skillful "dancing" ability.
Because of its difficulty, only a few gamers are able to "tame" this romantic swordsman. However, the desire to "dance with flowers" still lingers in the mind, causing many individuals to find ways to "cheat" to improve their qualifications. Even recently, a few supplementary Gears have appeared on the market to handle the above difficult problem. With the addition of this device group, gamers can operate Florentino smoothly "without scratches" with just a single key press.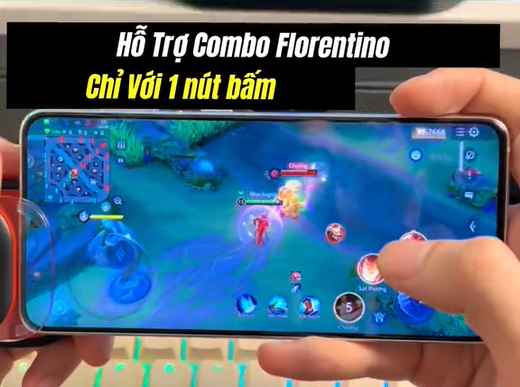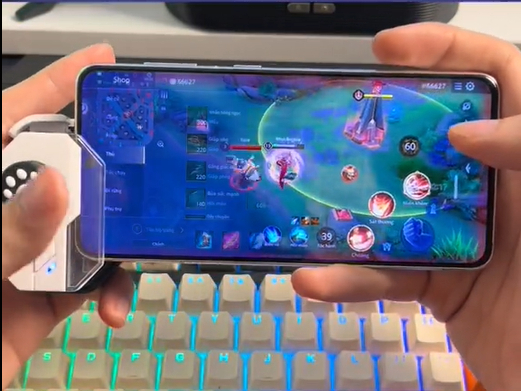 Additional gear helps gamers combo Florentino with incredible speed.
Their presence quickly directly threatened the gaming experience of the Lien Quan Mobile community. On forums, gamers are divided into two opposing camps, expressing opposing views on this issue. While many opinions are completely against the abuse of external tools to play games, there are also many people who support and warmly praise the great "design".

The online community is "divided into factions" before the appearance of the new Gear.
Using support gear not only affects the playing experience but also takes away the value of practicing and mastering skills. Even these unorthodox props also affect the inherent fairness of the game. If there are no appropriate measures from the manufacturer, the "tumultuous" situation in the community may continue to last in the near future.