It cannot be denied that in recent years, Esports has been increasingly recognized as a regular sports content in regional tournaments, where Vietnamese gamers compete with international friends. This not only brings career opportunities, but also creates a stable source of income for young people who dream of becoming professional players.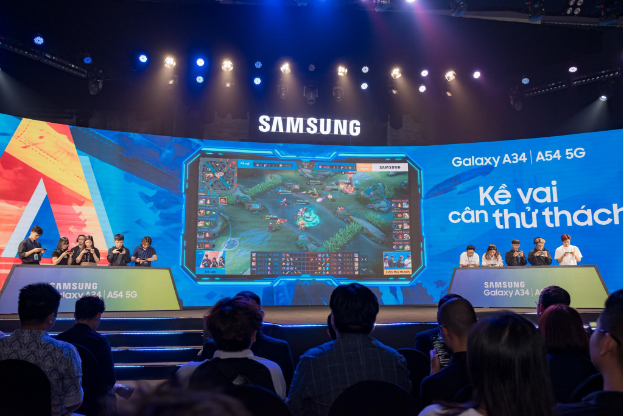 Closing with a resounding success, the Awesome Academy season 1 journey has become an iconic gaming event among young people thanks to its engaging Esports content training program, as well as competitive matches. Top-notch reflexes from professional coaches. Not only that, Awesome Academy also shows an understanding of thoughts, emotions and feelings, ready to accompany GenZ on the journey to prove incorrect prejudices about themselves and for society to realize their value. core that the e-sports industry brings. From there, GenZ can confidently continue on the path of professional players that you have been cherishing without feeling lonely and lost on your journey.
To continue the mission of finding and accompanying hidden young talents, Samsung continues to develop season 2 of Awesome Academy. With the slogan "Standing side by side with challenges", this year's training course does not simply show the program's determination to enhance the position of the program in supporting and promoting the young generation to go further in Esports. It also brings to the competition arena according to international standards through the popular game Lien Quan Mobile.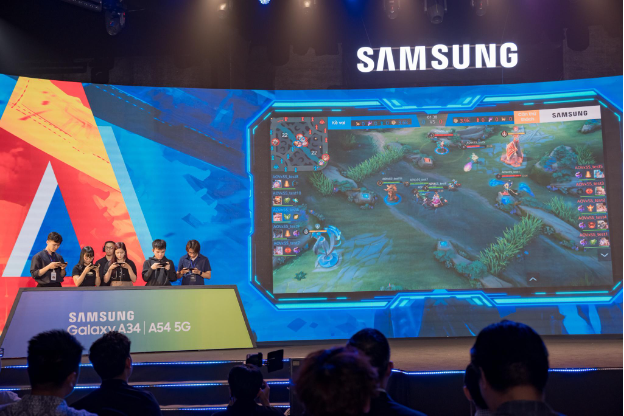 As soon as it was officially announced, the event quickly attracted a lot of attention from professionals as well as young gamers thanks to the presence of Lai Bang – the No. , super AD carry Red from Saigon Phantom team, and Maris – mid laner from VGaming act as a trio of talented coaches for this new journey.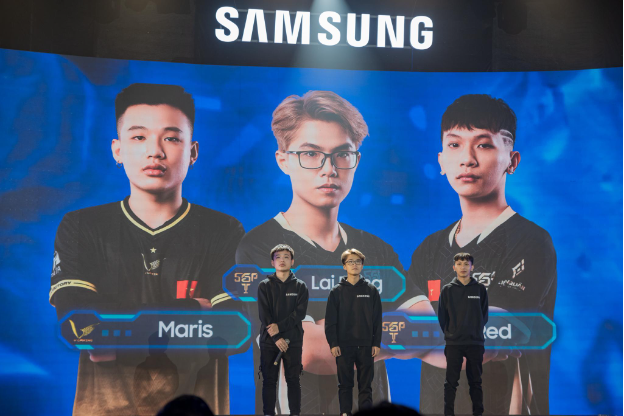 Bringing the experience of the players to share with the players to help them grow in skills faster, with a better mentality, Coach Lai Bang excitedly shared: "I was very impressed with Awesome Academy season 1 and was pleasantly surprised. more than this year when I appear again as the main coach of this season."
"With accumulated knowledge, and real combat experience in the Great Hall of Fame. Surely, the upcoming Awesome Academy journey will be a "springboard" to help young gamers passionate about Esports come closer. with the dream of becoming a war god, and furthermore representing Vietnam to compete in the international Esports arena with many major tournaments and expanded career opportunities for those who are passionate about this e-sport. " – Lai Bang confirmed.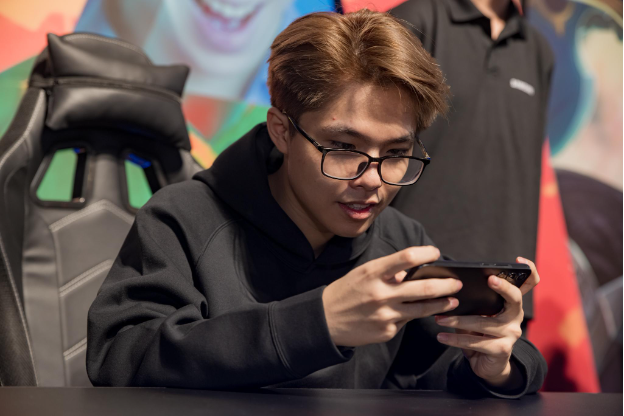 The greatness not only comes from the expansion of the training subject, but above all, Awesome Academy season 2 is also more impressive thanks to the companionship of Hong Bang University. This means erasing the boundaries of stereotypes about Vietnamese gamers, contributing to the game industry and the talented young generation in Esports gradually being recognized by the community and contributing a small part to the education system. .
"Last year, I missed Awesome Academy season 1 because of my busy schedule, but this year Esports has officially expanded to university. This will definitely be a good opportunity to help me face the big matches. And maybe, thanks to professional guidance from experienced coaches, it will help to achieve the highest position "- Tan Phat (Student) shared.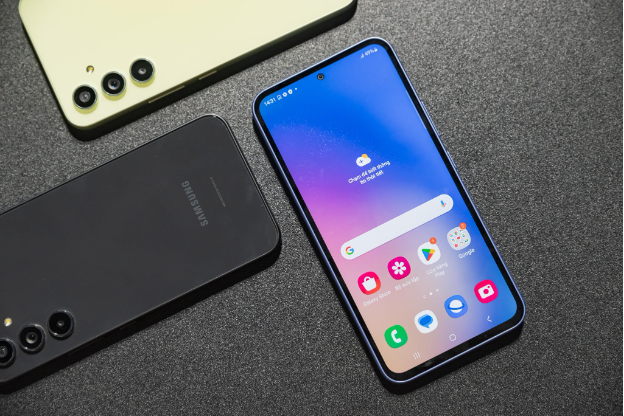 With the desire to show the determination to stand side by side with young gamers in all situations. So on the journey of Esports without commissions, which needs understanding and deep sympathy between gamers – coaches, gamers – mobile devices, Awesome Academy this year will continue to accompany Galaxy A series to accompany the players. difficulties and challenges for young people.
It seems, there will be no more suitable device than the Galaxy A Series just because this smartphone generation is like "tailored" for GenZ in all situations. From being a versatile device for everyday life, to a powerful supporter for content creation. Most especially, accompanying "Side-by-shoulder-to-shoulder" with young gamers to step beyond all their limits to advance to the fame of the mobile game that has never cooled down in the young community – Lien Quan.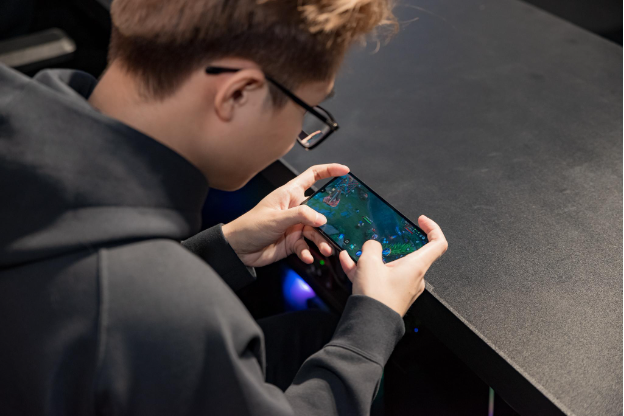 To do this, Galaxy A series with the latest version named Galaxy A54 5G and A34 5G must definitely be a combative and extremely powerful machine in the field of gaming for young people. Above all, owning a large screen up to 6.5″, 120Hz refresh rate and perfect grip design, not only helps gamers feel confident when going to battle, but also becomes more flexible in all space conditions. around.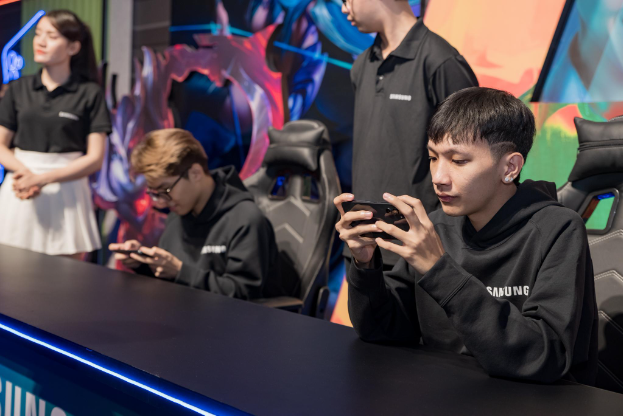 Not only that, the support from the Exynos 1380 octa-core chipset on the Galaxy A54 5G will be an extremely important link to help gamers accelerate to their fullest as soon as they arrive at the "endless plain". At the same time, the performance on the Galaxy A54 5G / A34 5G is extremely stable thanks to the internal memory of up to 256GB and a huge battery with 5000mAh that will definitely give you "extravagant" moments when fighting in the world. Great Hall of Fame.
It can be said that the generation of Galaxy A54 5G / A34 5G with the Awesome Academy program has made a glorious "trophy" and increasingly left a deep impression in the hearts of fans. Now, young gamers are inspired by passion and more confident in themselves when embarking on the path of professional e-sports. As long as you have enough passion, Awesome Academy will accompany and shine with you in the Esports arena!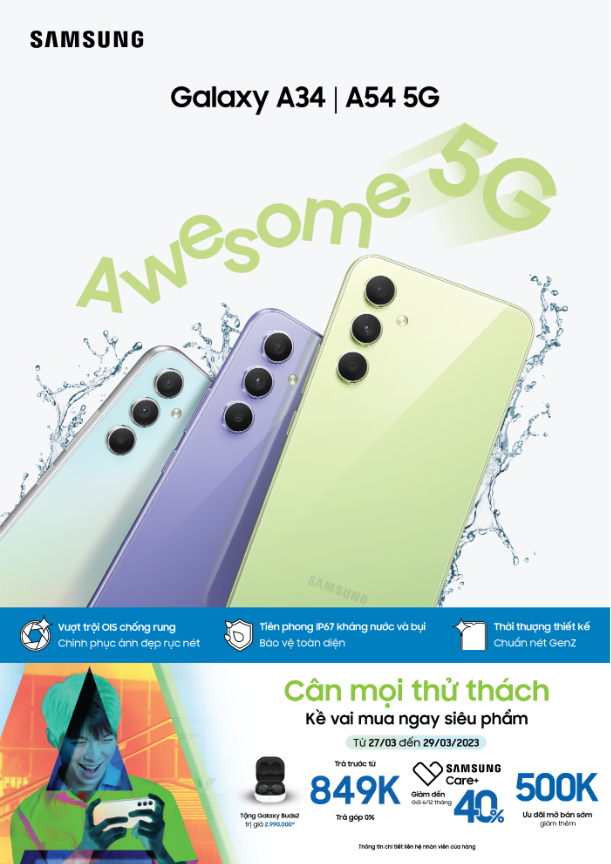 Samsung Galaxy A54 5G with 3 color options: Brave Blue, Warrior Black, Elite Purple; The selling price for 128GB and 256GB versions is 10,490,000 VND and 11,490,000 VND respectively. Meanwhile, Samsung Galaxy A34 5G has 3 color options: Invincible Silver, Brave Green, and Black Warrior, exclusively distributed at Mobile World with the price for 256GB version of 9,490,000 VND.
Both machines are in the pre-order program to receive an attractive gift set from March 27 to March 29 with the offer of Buds2 headphones worth 2,990,000; Direct discount of 500,000 when paying 1 time; Prepay from VND 849,000 or installment with 0% interest rate and 40% discount for Samsung Care+ warranty package.