Since the beginning of building the Galaxy line, Samsung has made no secret of its intention to create the first closed ecosystem of the technology industry for its product chain. Galaxy-branded phones pioneered, followed by headphones, smartwatches, and tablets. All have been creating a closed, exclusive and increasingly perfect ecosystem in the technology village.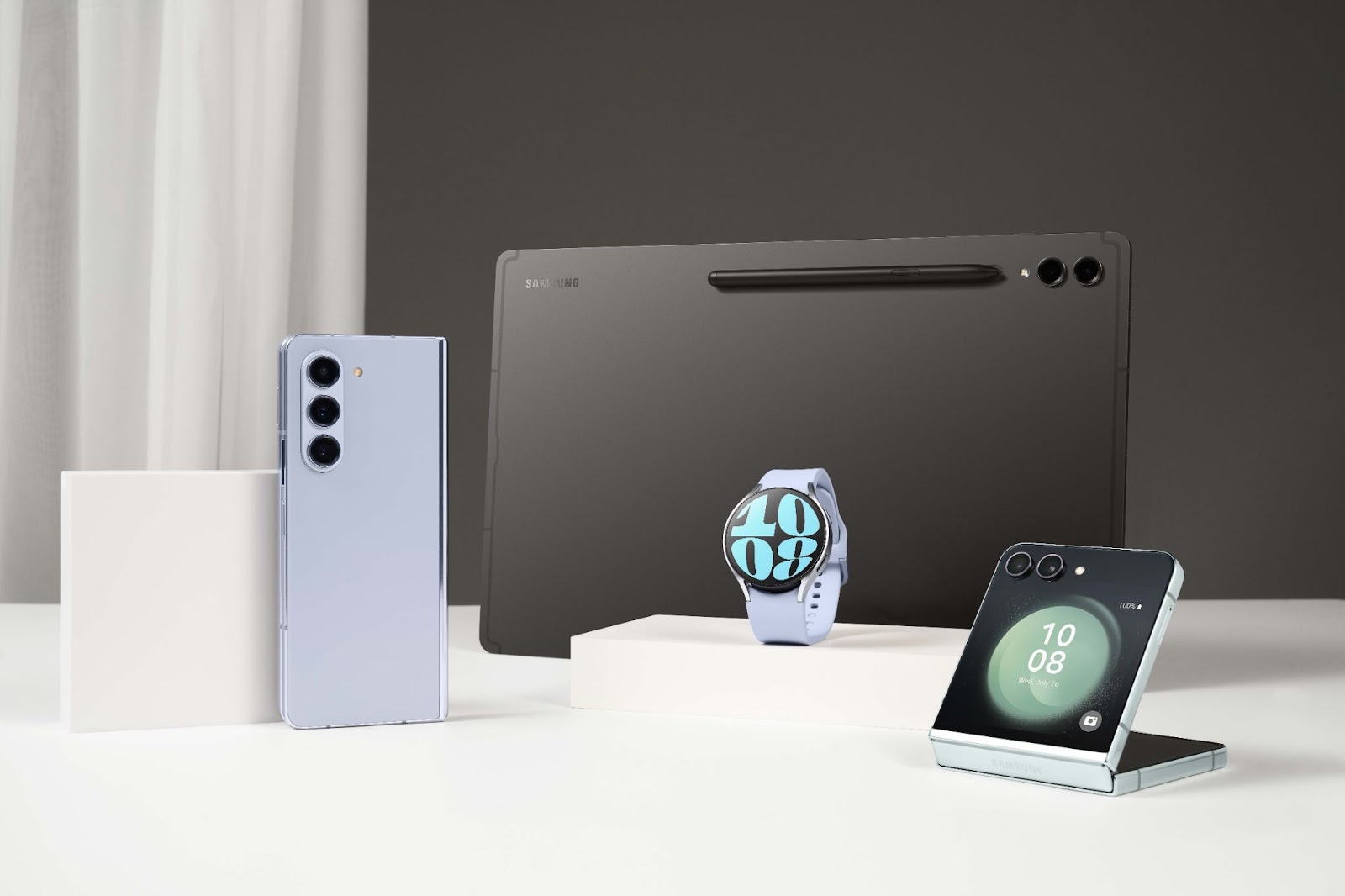 Recently, Samsung has launched a series of year-end flagship products as usual, including "rookies": Samsung Galaxy Z Flip5 and Z Fold5 (phone), Galaxy Watch 6 and Watch 6 Classic (smart watch) and with Galaxy Tab S9 and S9 Ultra (tablet). The presence of products in this high-end segment is considered to complete the Galaxy ecosystem that Samsung has worked so hard to build.
Work and play efficiently, seamlessly thanks to high-end "rookies"
A very prominent feature between the Galaxy Z5 Series and the Galaxy Tab S9 Series is the Quick Share feature. Imagine, when you have an idea that pops up in your head and need to be as quick as possible, the Samsung Note of the Galaxy Z5 Series will of course be the first choice. But when it comes to brooding, surely everyone wants a larger note-taking space to cover all ideas. Now, with just one simple operation, users can transfer notes from the Z5 Series phone to the tablet. The synchronization process is instantaneous and seamless to help users work without interruption.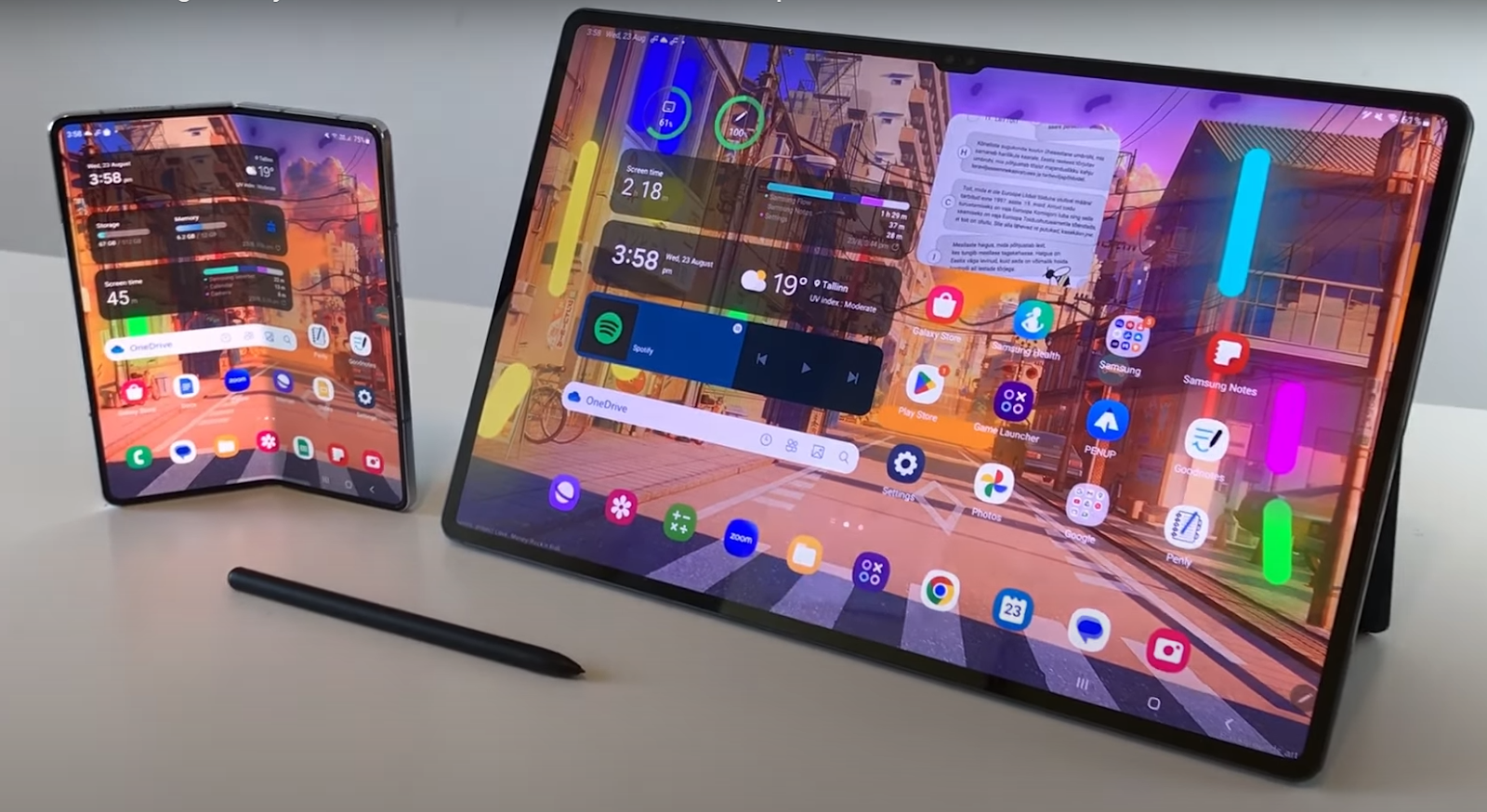 For those who are used to manipulating multiple screens to be able to multitask, they can be completely satisfied with the combination of the Galaxy Tab S9 Series and Z Fold5. Taking advantage of Galaxy Z Fold5 as a mini tablet, users can freely move the cursor between the two products for more multitasking. In addition, if you want to entertain or listen to relaxing music, simply connect the Galaxy Tab S9 to the Galaxy Buds headset to get the best entertainment experience, both in terms of image and sound.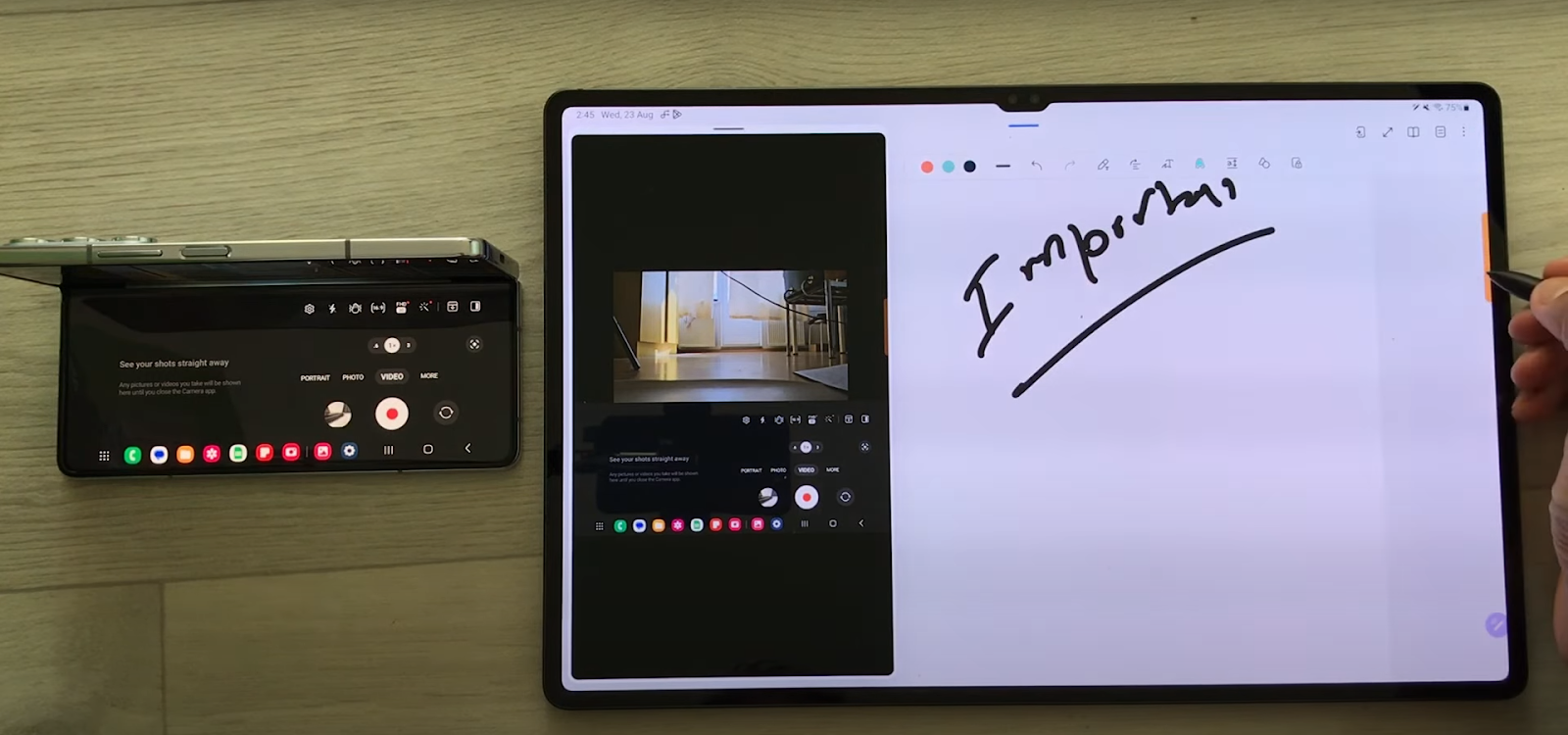 The most notable is Samsung DeX – a feature that will help the Galaxy Tab S9 really become a small laptop version but own a screen big enough for all work and entertainment tasks. The Tab S9's 14.6-inch screen ensures visibility. The compact size is also convenient for users to put in a backpack or carry. Worth mentioning, the top-of-the-line Snapdragon 8 Gen 2 for Galaxy processor makes it easy for users to perform multiple tasks simultaneously such as watching movies, editing photos or surfing the web without fear of heavy machine. The cooling system will work to maintain a stable temperature, avoiding performance loss due to overheating.
Protect your health even in your sleep
If the Galaxy Tab S9 Series combines with the Galaxy Z Fold5 to form perfect working tools, the Watch 6 Series is like a guardian for the user's health 24/24. The Galaxy Z5 series when combined with the Watch 6 Series will bring outstanding advantages to the training process, helping to improve fitness through 95 diverse exercises. At the same time, sleep quality monitoring as well as fall warning will be extremely important and useful, especially for elderly users. Specifically, the Galaxy Watch 6 when synced will activate sleep mode on connected devices. At that time, the screen brightness of the devices will automatically decrease, limiting even disturbing sounds.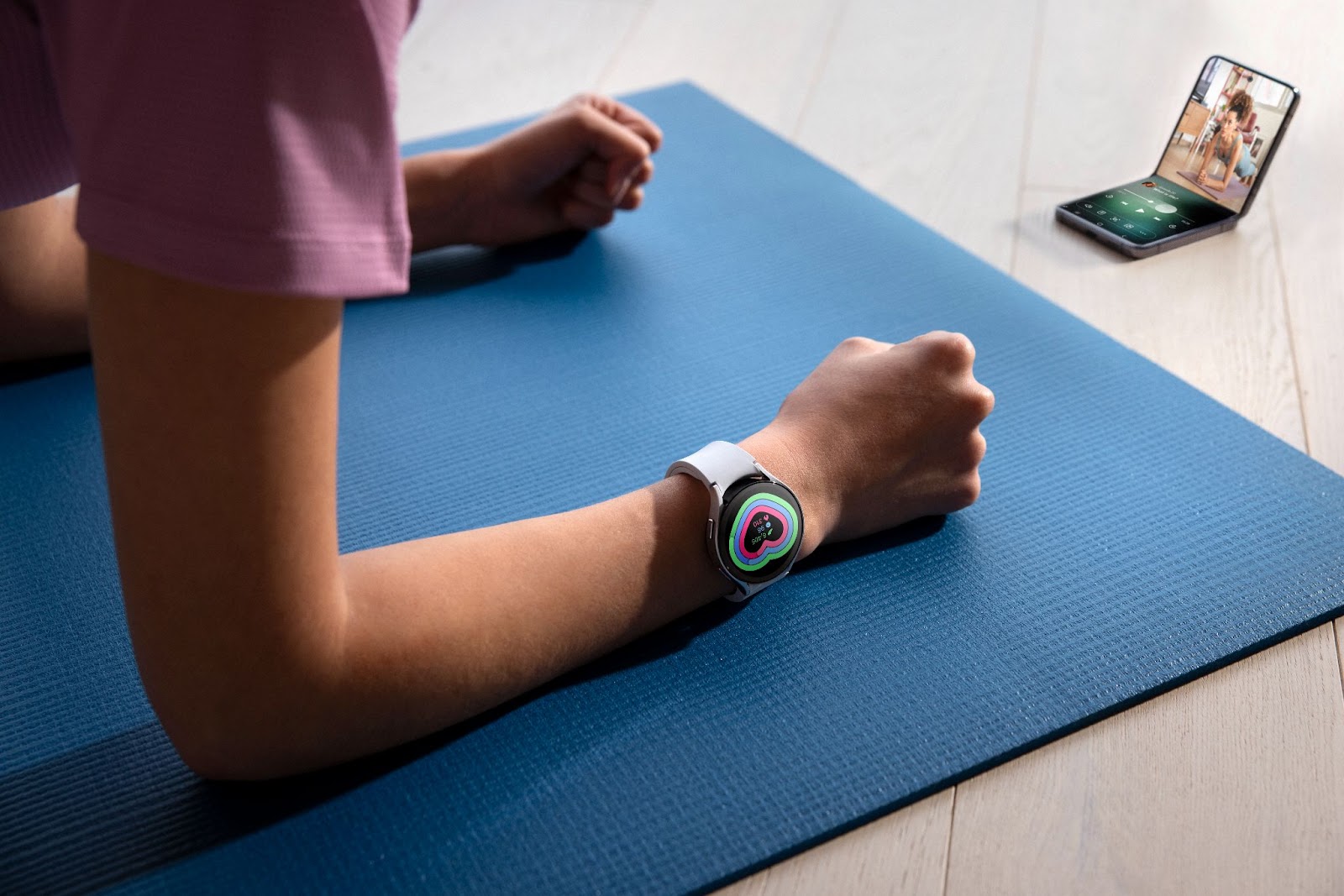 In addition, the Watch 6 Series pairs best with the Galaxy Z Flip5, allowing users to make phone calls, send messages, and control the Galaxy Z Flip5's camera remotely. Another point of interest is that Watch 6 Series combined with Z Flip5 will help users monitor weekly or monthly health reports closely. This is also a very suitable feature for those who are intending to lose weight or exercise regularly.
In addition, not only taking care of health, when users connect their phone to Galaxy Watch 6, they can also use Samsung Pay to pay right on their watch, extremely convenient.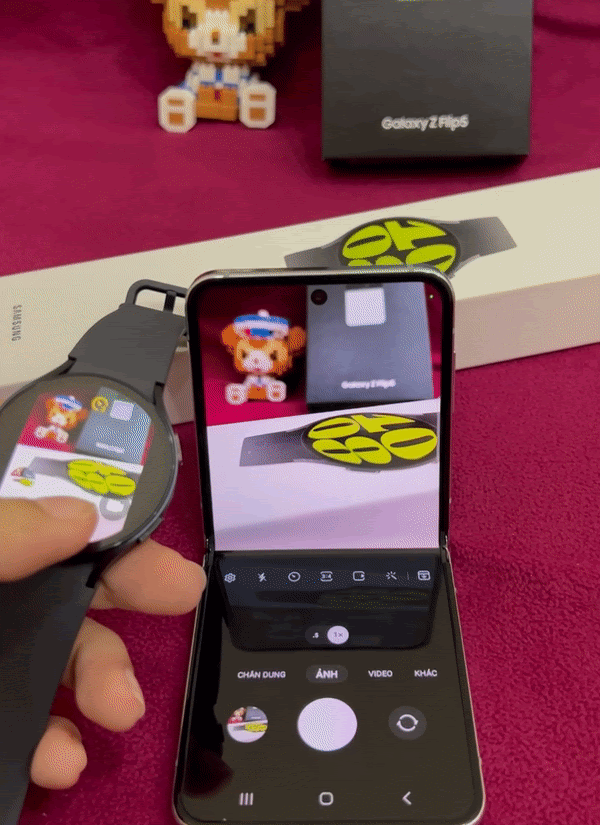 Conclude
It can be said that Samsung has shown the right move in developing and increasingly perfecting the Galaxy ecosystem. Another advantage is that when placing devices next to each other, they will automatically recognize and connect. This makes it easy for anyone to use.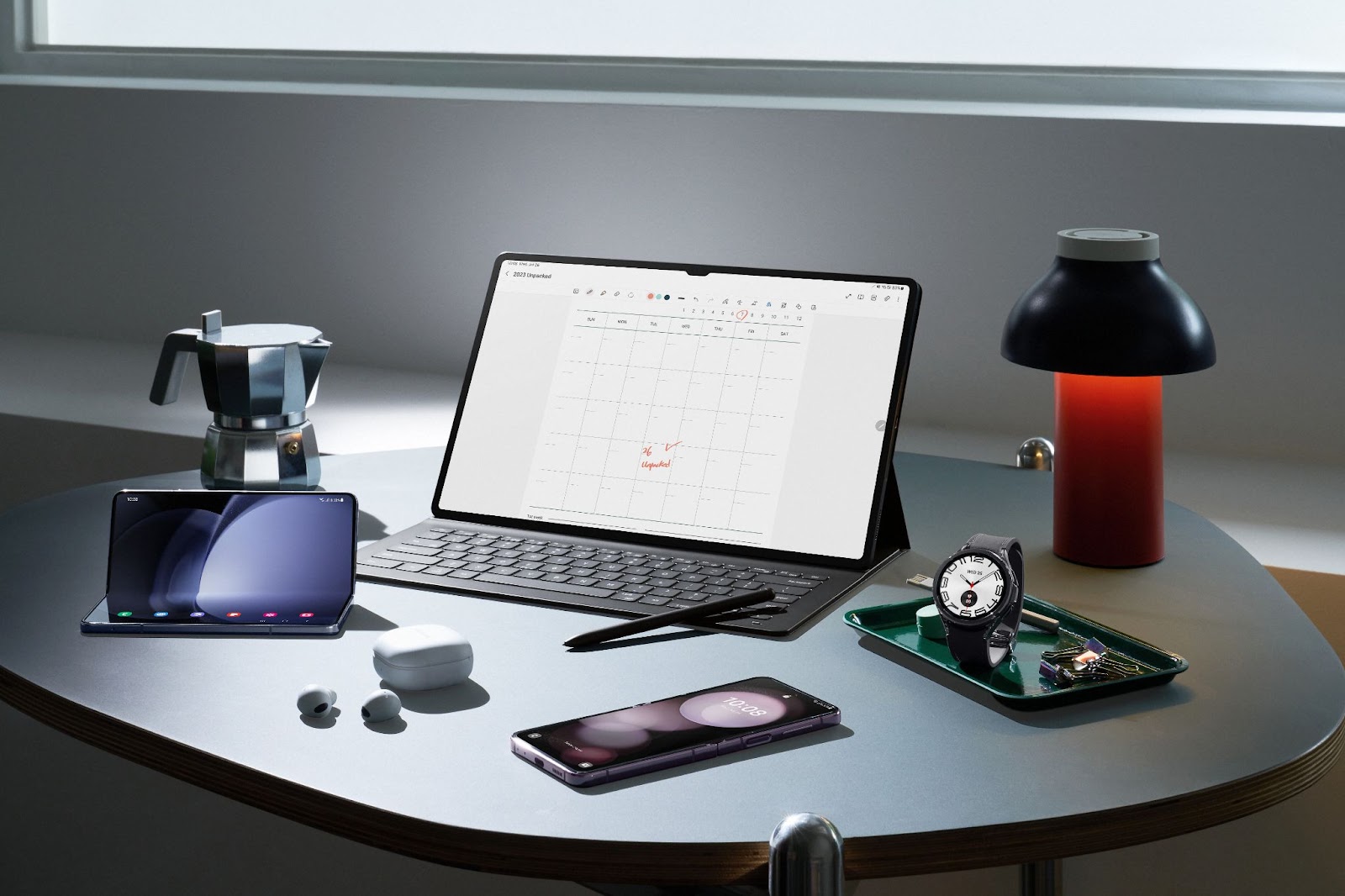 At the same time, it will be more convenient to transfer data and synchronize between devices, creating a closed ecosystem that is close to perfection. This makes it easier for users to choose technology products for their work and life without having to worry about synchronization or conflict while connecting devices together.