Officially "landing" in Vietnam on August 22, Metal Slug: Awakening had an explosive and impressive debut. High-speed combat gameplay combined with a comprehensive upgrade in both graphics and features has helped this game become a "blockbuster" that attracts the attention of the gaming community in August. said, Metal Slug: Awakening is the perfect reincarnation of the legendary Dwarf Rambo in a new age.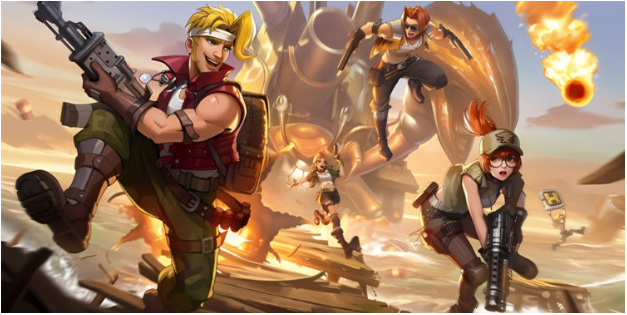 Not only that, the game also gives players a series of interesting surprises, from the cleverly installed Easter Eggs in the game to the companion of Cris Phan – the idol of millions of Vietnamese gamers. Most recently, Metal Slug: Awakening recorded the "enlistment" of Bomman – one of the top caster in the shooter genre in Vietnam. It is known that Cris Phan and Bomman will have a very hot combination on August 25 in this masterpiece that is attracting nearly 4 million registrations.
2 stars converging, rocking Metal Slug: Awakening
Both Cris Phan and Bomman are YouTubers with great appeal in the current gaming community. These two guys always know how to create a fun, vibrant and boisterous atmosphere in their livestreams.
If you've ever watched Crisdevilgamer, you'll understand the fun of this guy's play. Always look for famous games, express that product in your own style, easily launch pieces that make the whole community laugh. Cris Phan always brings relaxation to viewers, rather than focusing on gaming skills. That's also why, every time he's about to stream something, it's like the viewership is steadily increasing to tens or hundreds of thousands.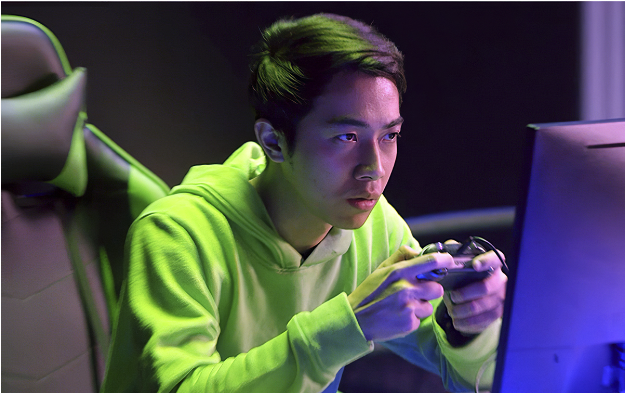 As for those who love shooting games, Bomman is definitely in the top of the caster should follow. Somewhat different from Cris Phan, Bomman often has shocking statements with unique and "toxic" performances. However, this guy is one of the typical and easy-going gamers. Good skills, smart thinking, energetic play style, Bomman's livestreams always attract tens of thousands of viewers and increase steadily every hour.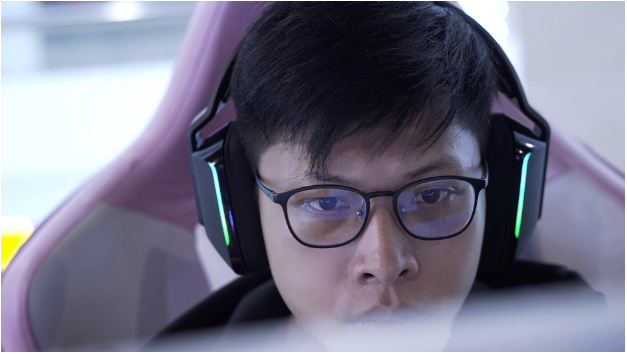 2 boys, 2 styles, one loves fun and the other is good at skill, this is the perfect combination in Metal Slug: Awakening. Surely, they will create the most exciting and fun livestream ever.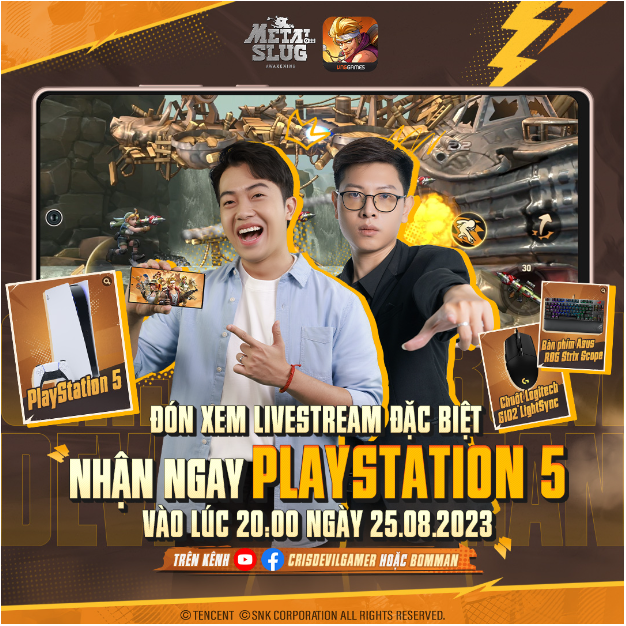 In particular, the livestream on August 25 of Cris Phan and Bomman will also bring many attractive gifts to viewers, including giftcodes for gamers. Not only that, the 3 luckiest gamers also have the opportunity to own a Play Station 5, a gaming keyboard, or a gaming mouse when watching all the livestreams of these two YouTubers.
Don't forget to follow the official channels of Metal Slug: Awakening to not miss the latest updates from this unique game:
Home page: http://metalslugawk.vnggames.com/vn/
Fanpage: https://www.facebook.com/MetalslugawakeningVN
Community group: https://www.facebook.com/groups/795177922202898
Discord: https://discord.gg/4ppXvt5nT5
Metal Slug: Awakening is the latest mobile version of the famous Metal Slug series from SNK (Japan), developed by Tencent and exclusively published by VNGGames in Vietnam. Inheriting the quintessence of the more than 25-year-old game series, Metal Slug: Awakening perfectly recreates the unique World Exploration game mode of the whole series. The game also refreshes classic scenes with beautiful 3D graphics, optimizes the control system on mobile, and adds many exciting new features, thereby giving gamers a gaming experience. completely new but still evokes a sense of familiarity.
Download game: https://metalslugh5vn.onelink.me/ZnuM/Dvn