As you know, T1 had an extremely decisive victory over LNG Esports in the final Quarterfinal match of the 2023 World Final. Before the match, the LCK representative was even criticized by many LPL fans. judgment that "undercast". Because, according to many arguments, LNG is proving to be a very "LCK-quality" team and is somewhat on par with JD Gaming. Meanwhile, T1 has not yet created absolute trust. However, T1 had a "clean" victory with a score of 3-0 and all 3 games were dominated by the Korean representative.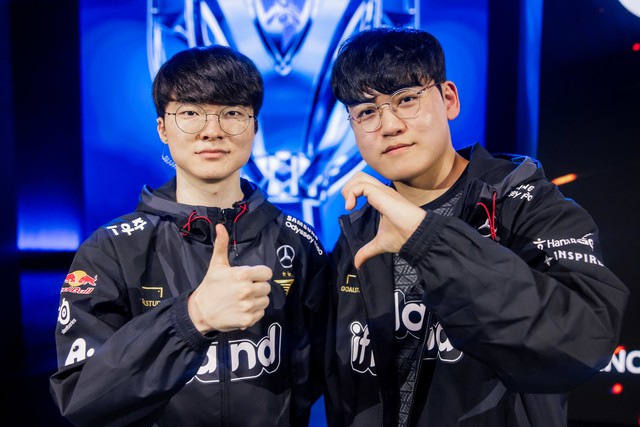 T1 won "cleanly" against LNG
In particular, it can be clearly seen in this match that the T1 Bottom Lane pair had extremely interesting and effective choices that need not be discussed. The couple Gumayusi – Keria really gives LNG a "headache" because they don't know how many champions to ban to overcome the too wide champion pool of the two players. This is also the style of play that helped T1 absolutely dominate in Spring 2022. At the same time, T1's top wing also has effective options, although it may not look very compatible at first, such as Azir – Poppy in the deciding game 3.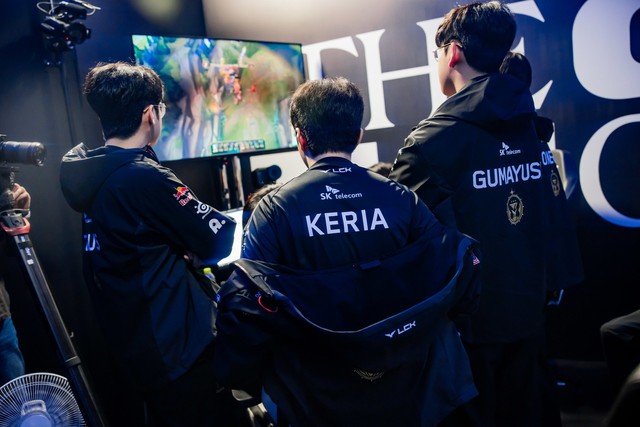 T1 had a very unusual pick and ban style in the match against LNG
Even T1's pick and ban method "hacks the brain" of experts. After the pick and ban in game 3, the famous male commentator LS commented on his personal page: "These are T1's worst picks today. And for the first time in the series they seem to be going down. behind. It's strange to ban Caitlyn in turn 2. Then the strange choice is Poppy – Azir."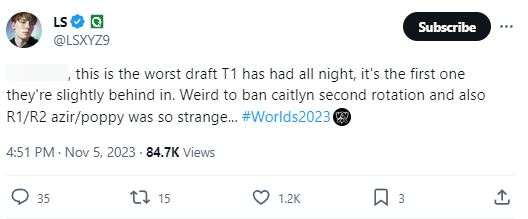 LS criticized T1's pick and ban style
But clearly, these are the picks that gave T1 huge advantages and then victory. Oner's Poppy even solo killed Tarzan's Sejuani at the beginning of the game. Poppy's enthusiasm and effectiveness in Oner's hands are completely strange to his image in the LCK. But the audience also said that the male commentator was too hasty in judging that T1's ban and selection were ineffective.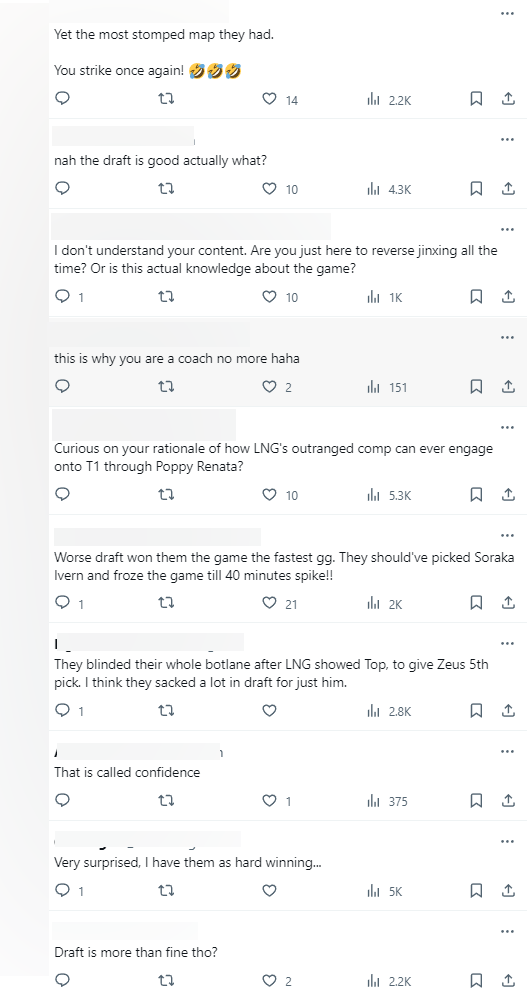 Received harsh criticism from the audience and doubted his expertise
Of course, having difficulty coordinating combos is one thing. But if T1 players play with the right form, even "out meta" matches cannot make it difficult for them. And perhaps no one forgets that T1 dominated the LCK Spring 2022 when they methodically banned and picked but were rich in mutations with matches that surprised both opponents and audiences.